Meet Our Species Protection Officers at Loch of the Lowes!
It's been an interesting start to the Osprey Season here at Loch of the Lowes! An early arrival on the 13th March from LM12 had the team poised for an early start, only for NC0 to arrive 10 days later, and for the first egg to be hatched 20 days after that – a full 19 days after the first successful recorded mating attempt!
Now that we have 3 beautiful eggs incubating all snug under a very protective 'Mum and Dad', what about the staff this year watching over them all? Meet our seasonal Species Protection Officers for 2022:

Charlotte
Charlotte is a second-year environmental sciences student with the Open University, who is using her time here to further progress her skills in data management, species identification, and a cheeky bit of self-taught art in her free time. A slightly delayed arrival, Charlotte was initially supposed to join the SPO team in the spring of 2020, but her plans were cut short by that pesky Covid!
Having come up from High Wycombe, where she was previously based, Charlotte is incredibly keen to make the most of her new temporary home. She will be on the lookout for new hiking routes, camping spots, and perhaps some hidden wild swimming gems if she's feeling brave. One thing's for certain; she couldn't be more excited to be among the ospreys at last!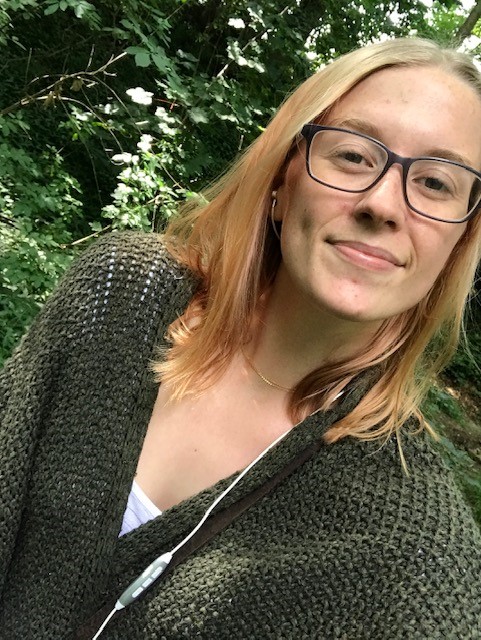 Bethany
Bethany graduated from the University of Edinburgh last year with a degree in Sustainable Development and Geography. She grew up on the Isle of Arran and loves hiking and being at the beach. Before landing the role of Species Protection Officer at Loch of the Lowes, she was managing Climate Change Message in a Bottle, a project getting island schools involved in COP26 and Scotland's Year of Stories. Last summer, she spent time volunteering for marine conservation NGOs in Greece and Tenerife. In her spare time, Bethany plays the fiddle and loves a ceilidh!
Bethany is delighted to be escaping Glasgow, where she is now based, to watch spring unfold at Loch of the Lowes. She is enjoying getting stuck-in to Osprey Watch, and monitoring and recording NC0 and LM12's daily antics on and around the nest. As well as being interested in protected area management and conservation science, Bethany is passionate about environmental education and public engagement and loves talking to visitors and volunteers about all things ospreys.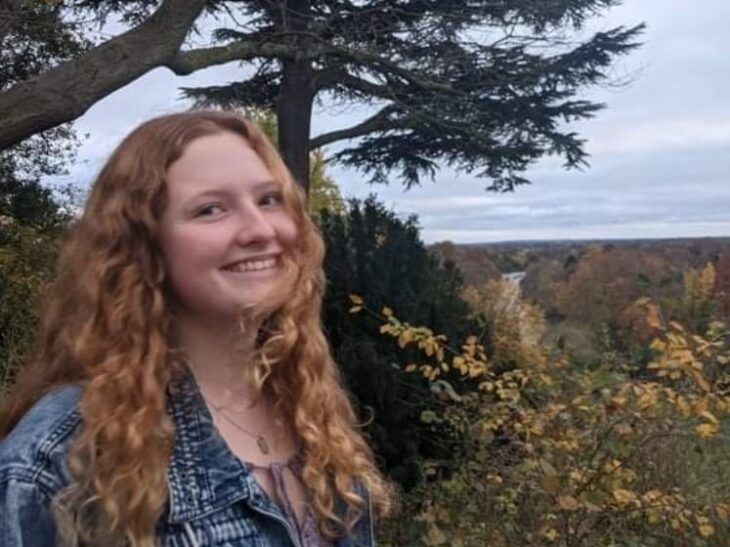 Dani
Dani is a simple city girl who wishes to go wild! She left Italy 8 years ago for bonny Scotland to study for an M.Sc. degree in Wildlife Biology and Conservation at Edinburgh Napier University. She's also managed to squeeze in volunteering for various conservation charities to gain the experience to land a job in a nature reserve.
She is loving monitoring the resident osprey at Loch of the Lowes and getting to know their quirks (LM12, you know what we are talking about!), poking fun at displaying goldeneyes, and treating her fellow teammates with tasty meals (or attempting to). Oh, and driving around the loch on regular patrols… from the passenger seat – why do the 'dirty work' when someone else can?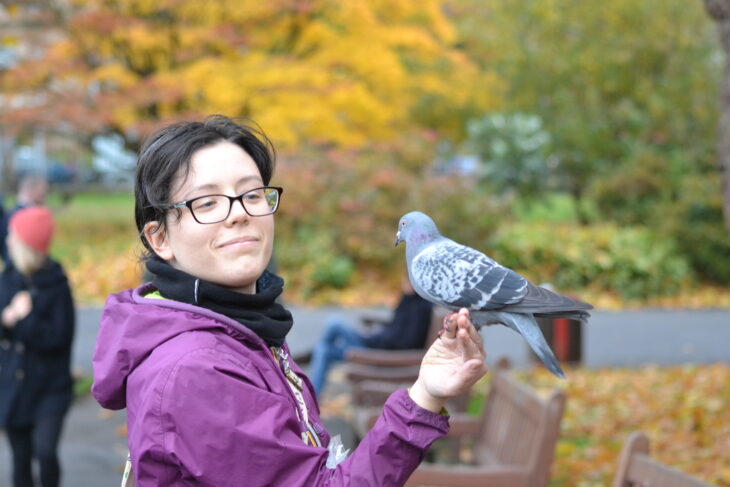 Katie
Katie's normal 'day job' is working for Saving Scotland's Red Squirrels at Scottish Wildlife Trust HQ in Edinburgh. She's taking a wee break to join us here at Loch of the Lowes – lifting her eyes to the skies, swapping red tufted ears for salmon grabbing talons, just for a few months all along continuing to study for a HNC in Wildlife and Conservation Management! It's certainly going to be a busy couple of months, but she's already loving getting stuck in – collating and analysing all the data we receive about the osprey's behaviour each day, and watching the beautiful sunrises over the loch at 6am, post nightshifts.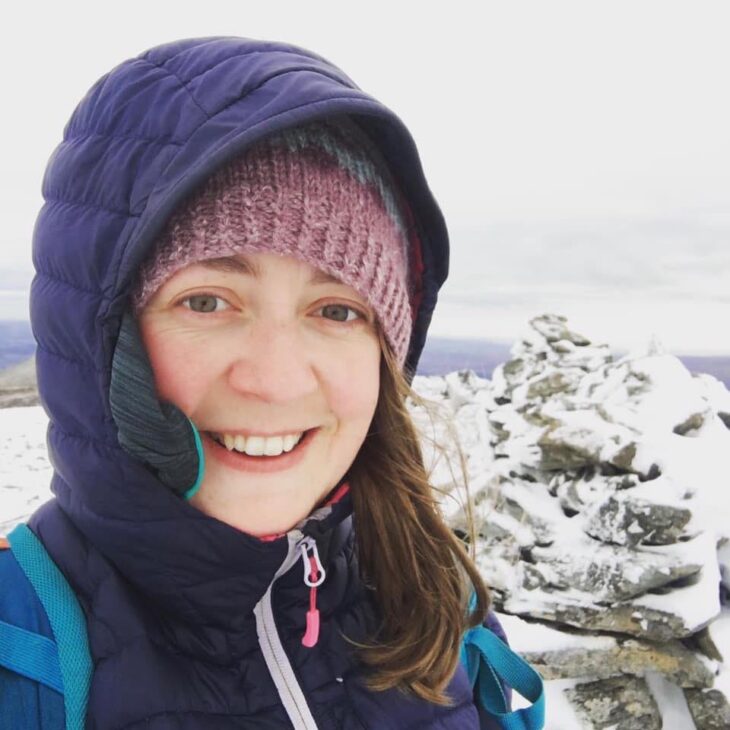 And finally, of course, not to mention the super organiser behind it all that is Perthshire Ranger Sara 'Raz' Rasmussen, our fantastic Loch of the Lowes Visitor Centre Staff, and the brilliant efforts of our large volunteer team who fill in at all hours of the day to make Osprey Watch a truly 24/7 nest protection endeavour!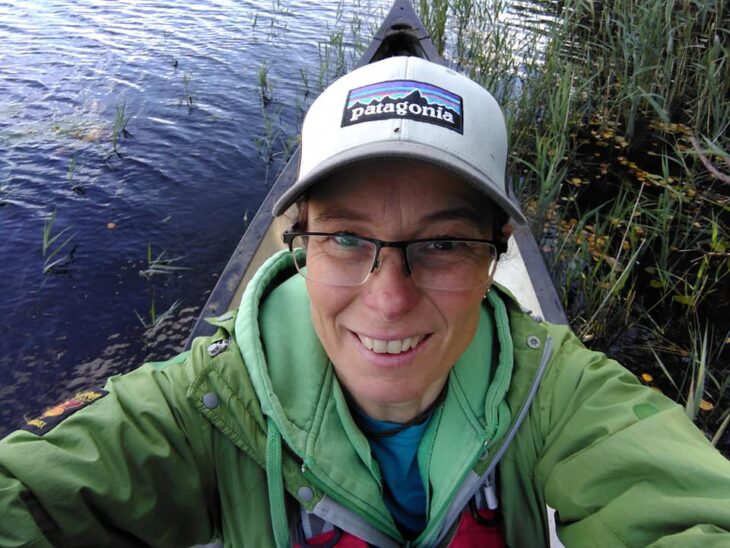 A huge thanks to all and crossing our fingers for more chicks here before too long!
2022 SPO Team altogether!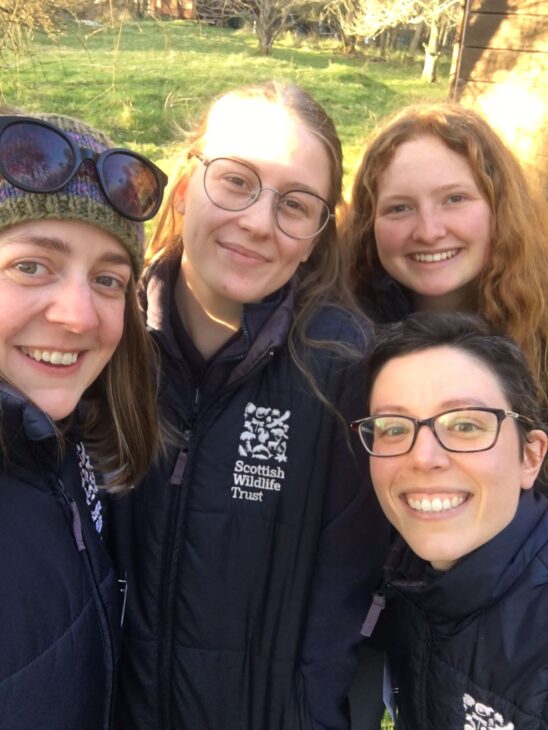 Keep up to date with all the events of the season by watching the webcam, or follow us on Twitter, Facebook and our blog page for regular updates.
The Trust's Osprey Protection Programme at Loch of the Lowes is supported by players of People's Postcode Lottery.
Help protect Scotland's wildlife
Our work to save Scotland's wildlife is made possible thanks to the generosity of our members and supporters.
Join today from just £3 a month to help protect the species you love.
---
Preface
It's been an interesting start to the Osprey Season here at Loch of the Lowes! An early arrival on the 13th March from LM12 had the team poised for an …