Does the Government's draft planning framework deliver "transformational change"?
On the 31 March the consultation on the Scottish Government's Draft National Planning Framework 4 (NPF4) concluded. This is an important document as it will dictate planning and development in Scotland for the next 10 years. Planning policy, and resultant decisions, have a big impact on wildlife, so the Trust and other environmental organisations have been pressing hard for a draft NPF4 which meaningfully tackles the nature and climate emergencies.  
We strongly and publicly welcomed the high-level ambition in the draft. Statements such as: "To achieve a net zero, nature-positive Scotland, we must rebalance our planning system so that climate change and nature recovery are the primary guiding principles for all our plans and all our decisions" are the sort of declarations that give us assurance that the Scottish Government is truly treating this like the emergency situation it is.  
However, we are extremely concerned that this high-level ambition is not reflected in the details of the document in three main areas: 
1. Strength of language
In short there are too many "shoulds" around environmental obligations and no "musts". We are in a declared emergency and the tone and expectations from Government must reflect this.  
A good example of this is in Policy 3 on the nature crisis, which states "Development Plans should facilitate biodiversity enhancement", "should contribute to the enhancement of biodiversity" and "any potential adverse impacts of development proposals on biodiversity, nature networks and the natural environment should be minimised". To achieve an NPF4 which truly delivers "transformational change", these "shoulds" need to become "musts".  
If we do not do things differently regarding our expectations for the natural environment, we cannot reasonably expect NPF4 to reflect learning from previous frameworks and deliver the transformational change necessary. 
In some cases, legislative changes may have to be made.Iif this is the case, Government must be bold and make these changes. Decades  of ecological decline show that a voluntary "should" approach has led us to a state of nature decline and emergency.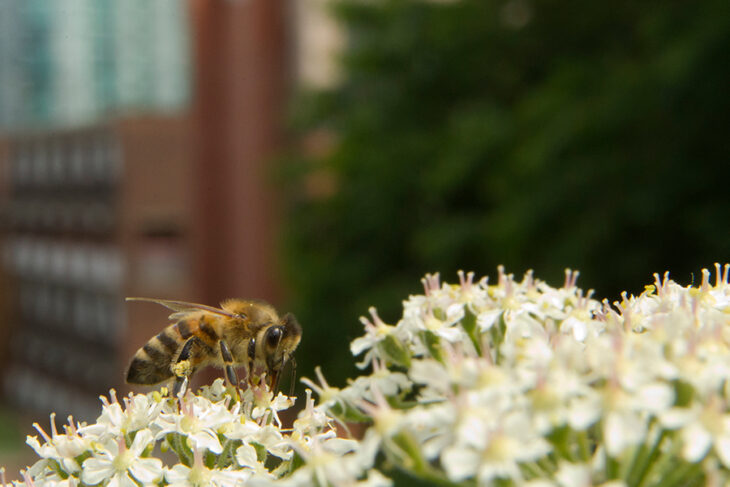 2. Nature networks
In the draft NPF4, nature networks are defined as a "joined-up system of places important for wild plants and animals, on land and at sea. It allows plants, animals, seeds, nutrients and water to move from place to place and enables the natural world to adapt to change, providing plants and animals with places to live, feed and breed. Effectively functioning nature networks will connect existing nature rich areas through habitat corridors, habitat 'stepping stones' or habitat restoration areas." This is a fine definition, the crucial thing though is how this framework will actually deliver nature networks. 
The draft NPF4 states that Planning Authorities should "better connect nature rich areas through establishing and growing nature networks" but misses the opportunity to explicitly outline what is required of local authorities and no guidance is given. With regard to nature networks, the Trust would like to see NPF4 do the following: 
Explicitly require each Planning Authority to produce an opportunity mapping-based nature network, encouraging collaboration between neighbouring areas such as in the

Central Scotland Green Network

area.

 

Attach a specific timeframe to this process, including a requirement to report to NatureScot 

 

Make resources available to Planning Authorities to facilitate this including central resource at NatureScot to ensure effort is not duplicated needlessly and enact the Infrastructure Levy included in the current Planning Bill to allow local authorities to raise funds from developments that can pay for investment in green and blue infrastructure.

 
Explain how nature networks fit together with Local Development Plans, the Infrastructure Investment Plan and Regional Land Use Partnerships / Frameworks. This is necessary to achieve strategic alignment.

 
We suggest the work taken forward by the Edinburgh Living Landscape on the Edinburgh Nature Network would provide an excellent blueprint for how to deliver nature networks across Scotland. The approach involves using the EcoCo LIFE Ecological Coherence Protocol and has meaningful community engagement and involvement included from the very start.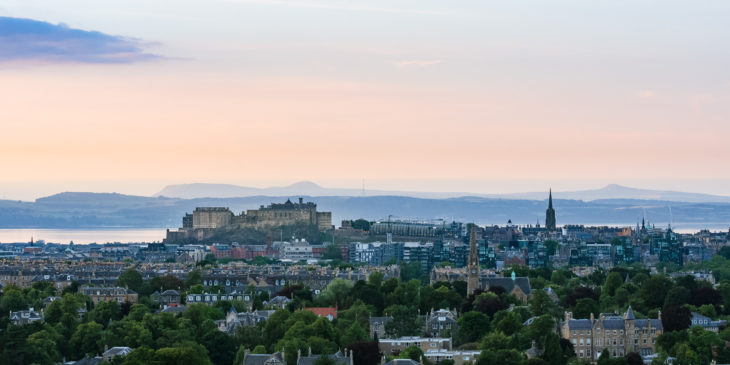 Designating a Scottish Nature Network as a National Development would make overall coordination from NatureScot as part of the Scottish Biodiversity Strategy easier and bring much needed coherence.  
In Scotland, we have failed to make any progress whatsoever on the previous NPF3 and Scottish Biodiversity Strategy commitment to create a National Ecological Network. The key thing that was missing previously was the lack of any delivery mechanisms and time frame and the fact that this is missing again does not give us confidence that this vital tool is being given the urgency and consideration it needs.  
3. Positive effects for biodiversity
This concept is only fleetingly addressed in the draft NPF4 and is not defined in the glossary of terms, so it is hard to determine what the Government's intention is here. If it is to provide an overall "net-gain" it is hard to see how this will be achieved given there seems to be no requirement to assess what biodiversity value is being lost to development and what "positive effects" will need to be delivered to achieve a "nature positive" state. There are further questions about how this will be assessed in a tangible, measurable and consistent way.  
The Trust supports the principle of "biodiversity net-gain" but only where it is consistent with the principle that all projects have rigorously applied the steps in the mitigation hierarchy (avoid ➞ minimise ➞ restore ➞ offset) and that: 
A full set of alternatives have been considered.

 
The approach has demonstrated it can address concerns around measuring biodiversity, displacement, additionality, timescales, uncertainty, monitoring/evaluation and governance.

 

That the margin of net gain is sufficient to reduce some of the risks of the approach.

 

In certain circumstances, biodiversity offsets are not appropriate because residual impacts on biodiversity cannot be offset or where there is a high risk of failure. Protected areas such as SSSIs and habitats such as ancient woodlands and peatlands should never be considered for development. There are some biodiversity impacts that can never have an appropriate offset.

 

Regional Land Use Partnerships should be engaged fully and early in the net gain process to ensure local values are properly accounted for.

 
"Positive Effects for Nature", as it currently stands, is not consistent with the IUCN Review Protocol for Biodiversity Net Gain 
What needs to happen next?
In the finalised NPF4 we would like to see significant improvement to the strength of language and the proposals for "nature networks" and "positive effects for biodiversity". In particular we need to see delivery pathways, timeframes and clear responsibilities and reporting duties outlined.  
Without changes, we are concerned that the draft NPF4 will not meaningfully tackle the nature and climate emergencies.
Without changes, we are concerned that the draft NPF4 will not meaningfully tackle the nature and climate emergencies. When we compare the previous Framework (NPF3) with the new draft we see no substantive difference in the nature commitments, despite the recognition in the Programme for Government 21/22 that "The need for urgent, transformative action to tackle the global crises of climate change and ecological decline is clear". 
Our full response to the draft National Planning Framework 4 can be found here.  
Bruce Wilson, Public Affairs Manager
Help protect Scotland's wildlife
Our work to save Scotland's wildlife is made possible thanks to the generosity of our members and supporters.
Join today from just £3 a month to help protect the species you love.
---
Preface
On the 31 March the consultation on the Scottish Government's Draft National Planning Framework 4 (NPF4) concluded. This is an important document as it will dictate planning and development in …