It's that time of year again as we're searching the skies for that familiar wing shape and distinctive call as our male and female osprey return from migration.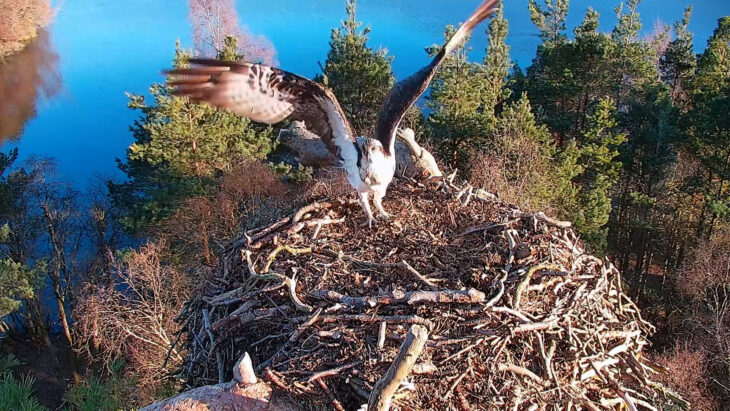 Who will be home first? LM12 or NC0? Or shall we get new individuals? Only time will tell.
What I can say is that the bongo drums have already started and there are reports of ospreys already in the UK! Seems early but maybe this is a sign of things to come. It certainly feels like this winter has been far milder than previous years.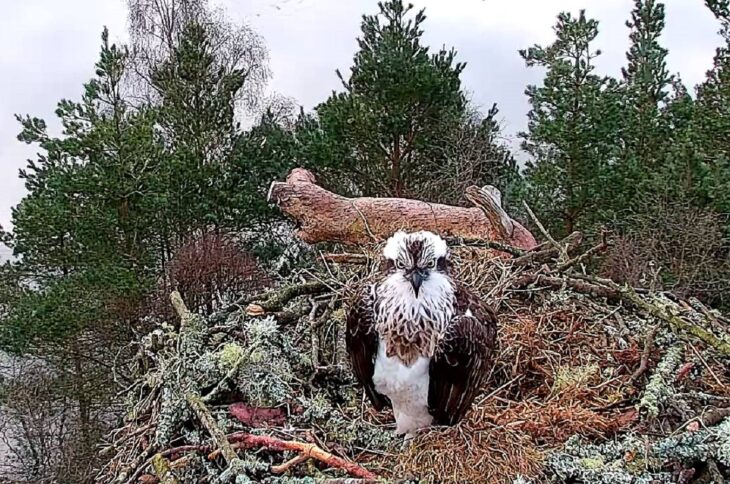 LM12 (male) arrived at Lowes March 21st 2021 and NCO (female) arrived March 25th 2021. In previous years the earliest LM12 has arrived back was March 16th.
Early April brought more snow but fortunately it had gone by the time NC0 laid 3 eggs; April 11th, 14th and 17th respectively.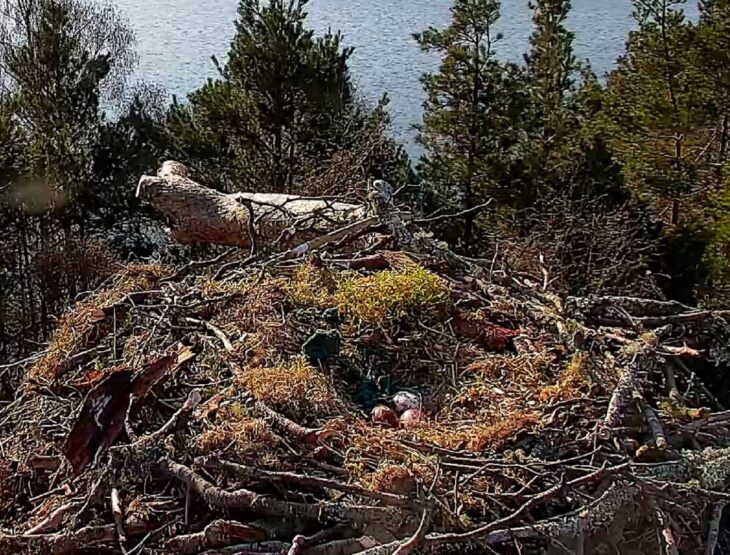 We also had a fair few intruding ospreys. Most of them were expertly chased away from the nest by LM12 but the more determined individuals did make it to the nest.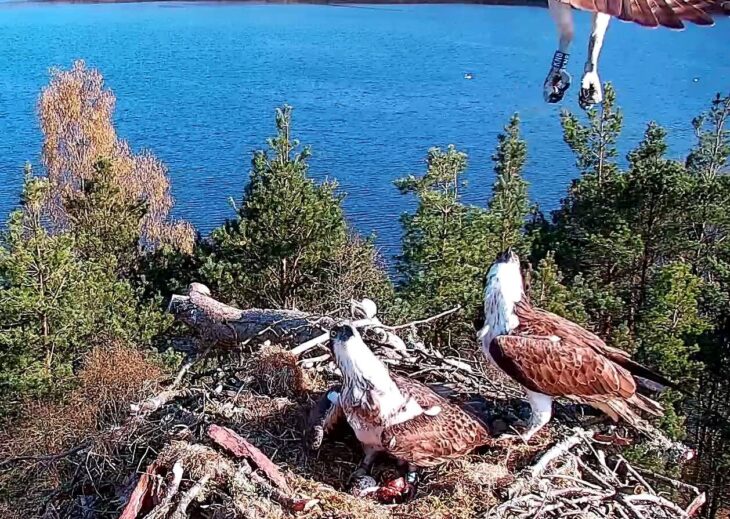 Hatching came at a particularly wet part of the spring 18th, 20th and 22nd May, resulting in the 3rd chick dying just a few days after hatching. NC0 had to carefully assess how long she could spend feeding the chicks before settling back down to keep them dry. Sadly this meant that the youngest chick didn't receive enough food to stay alive.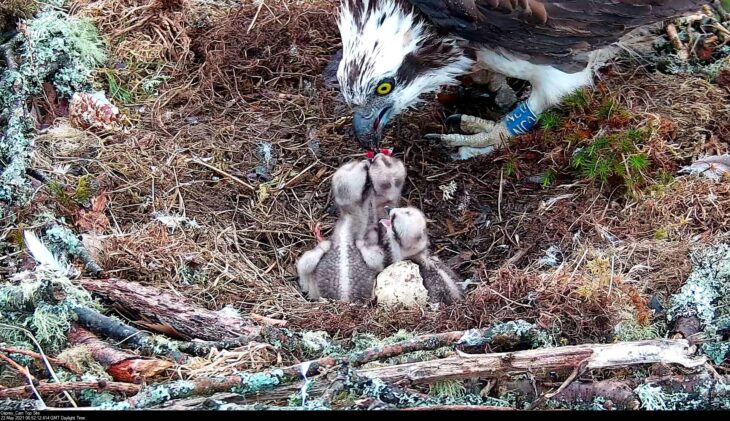 The other two grew up strong and healthy, later ringed LR1 and LR2. LR1 was certainly the more dominant of the 2 chicks, keeping her younger brother in his place.
LR1 was the first to fledge July 9th, a strong confident bird it wasn't long before she was off flying and checking out all the perches around the bay.
LR2 took a bit more time, July 12th, and his sibling was there to encourage him to take his maiden flight. Often sitting nearby on the edge, it did look like LR2's fledge was aided by the wind but maybe that's less intimidating than just stepping off the edge.

Once they'd taken to the wing, visitors were treated to wonderful acrobatic displays by all four ospreys; frequently with the delight of watching LM12 fishing in front of the Hides.
Unusually, for Lowes anyway, our female, NC0 was not the first to leave. It was LR1, eager and confident, who set off on migration first. She left the reserve on August 15th, a full week ahead of her mother who was last seen on August 22nd. The next few days saw LM12 depart August 25th, with LR2 heading off a day later, August 26th.
Wherever these stunning birds have been, whatever obstacles or amazing sights they've experienced over their last seven months of solitary travels, we hope the family are alive and well.
As always our osprey watch team of staff and volunteers will be observing and protecting the ospreys from disturbance when the birds return.

Montage of our ospreys story 2021
Now, all we can do is wait and see if the adults return to Lowes for another successful breeding season in 2022. You can view the webcam 24/7 via the Trust's webpage.
The Trust's Osprey Protection Programme at Loch of the Lowes is supported by players of People's Postcode Lottery.
Help protect Scotland's wildlife
Our work to save Scotland's wildlife is made possible thanks to the generosity of our members and supporters.
Join today from just £3 a month to help protect the species you love.
---
Preface
It's that time of year again as we're searching the skies for that familiar wing shape and distinctive call as our male and female osprey return from migration. Who will …