Delivering a nature-positive economy must involve the third sector and communities
March got off to a bit of a flyer from a policy perspective when the much-anticipated National Strategy for Economic Transformation was launched by the Scottish Government on the first of the month. Those in attendance in Dundee and the large numbers present on line might have required a pinch and a punch to believe it was really happening, given it had been such a long time coming.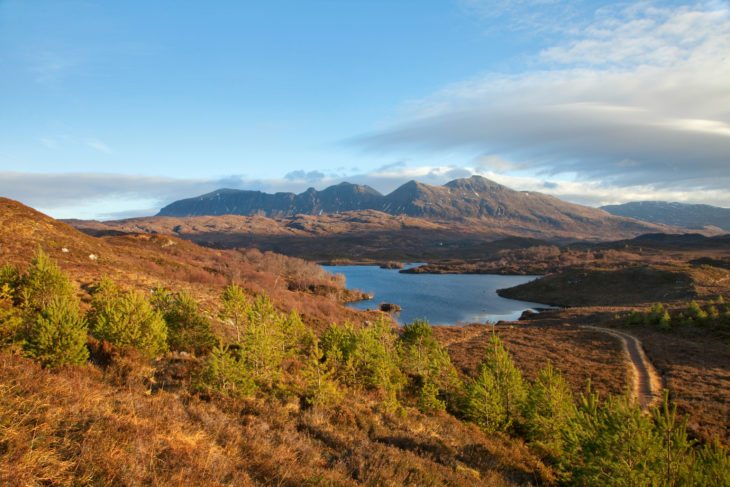 For the Scottish Wildlife Trust this was an important opportunity for government to break with previous strategies and recognise that our economy is embedded in nature, echoing the findings of Cambridge University economist Professor Sir Partha Dasgupta in his report on the Economics of Biodiversity. The potential from transitioning towards a nature-positive economy is huge with a recent World Economic Forum report suggesting it could provide about 400 million jobs worldwide by 2030. 
Some aspects of the new strategy were quite promising. There is an entire box on the nature-positive economy that aims to reverse biodiversity loss by 2030 and recognises the fundamental importance of our natural environment. It clearly identifies the need to transform our economy through investment in nature-based solutions, shift to more sustainable patterns of production and consumption and live within the sustainable limits of our planet. The conclusion is that this transformation is not only a necessity, but it will also create new opportunities for Scotland to prosper. 
The top line vision in the strategy of a wellbeing economy thriving across economic, social and environmental dimensions is also welcome. There is clear recognition that pursuing growth at all costs is reductive and that we must do more to respect environmental limits. The strategy commits to publishing a new Wellbeing Economy Monitor which will include a range of measures that critically includes biodiversity. 
What is slightly more perplexing is how this work will be taken forward. There are five laudable programmes for action that cover entrepreneurism, new market opportunities, productivity, skills and a more equitable society. By September this year a delivery plan will be published for each of them. The intention is that this is all supported by a new culture of delivery where objectives and responsibilities are shared across the public, private and third sectors. There is, however, little mention of how the ambition to achieve a nature-positive economy will be progressed. 
It is vital that the nature-positive economy is put on an equal footing with the other priorities and gets its fair share of funding. This means that it must feature highly in the new multi-year Resource Spending Review planned for May which sets out government spending plans for the remainder of this parliamentary term. We cannot repeat previous mistakes of not matching lofty ambitions with the resources to deliver them. 
The Scottish Government highlights that there must be a willingness to challenge and adapt any aspect of the strategy and draw on the strengths of people from all sectors of the economy in a "Team Scotland" approach. There are two ways that government can indicate clearly at the start that it means what it says. Firstly, it can engage more widely than currently planned on the actions required within the various delivery plans. The call for views on economic transformation last August, while welcome, was only a cursory way to engage stakeholders and did not reach out far enough into communities. A truly participatory process, involving greater collaboration across sectors and direct engagement with communities is needed if we are to have an inclusive "Team Scotland".  
Secondly, the work on securing a nature-positive economy needs to be elevated as the sixth programme, with its own delivery plan, if we are to turn well-meaning words into real action on the ground. There must also be coherence between strategies so that the National Strategy for Economic Transformation and the new Scottish Biodiversity Strategy are aligned.  
This is where government can demonstrate from the start that it intends to work in partnership across all sectors by collaborating with the biodiversity expertise in the third sector. The Scottish Wildlife Trust and colleagues in the environment sector stand ready and able to support government in delivering a nature–positive economy. We will be proactive in developing this partnership and setting out how we think this vital aspect of the strategy should be taken forward. 
Dougie Peedle, Head of Policy
Help protect Scotland's wildlife
Our work to save Scotland's wildlife is made possible thanks to the generosity of our members and supporters.
Join today from just £3 a month to help protect the species you love.
---
Preface
March got off to a bit of a flyer from a policy perspective when the much-anticipated National Strategy for Economic Transformation was launched by the Scottish Government on the first …