How nature-based solutions can help to tackle biodiversity loss
Nature is in focus today at COP26. Nature-Based Solutions Policy Adviser Rebekah Strong states the obvious – that nature-based solutions benefit nature – while looking at how people and biodiversity are inescapably connected. 
It goes without saying that putting nature-based solutions into action will benefit nature.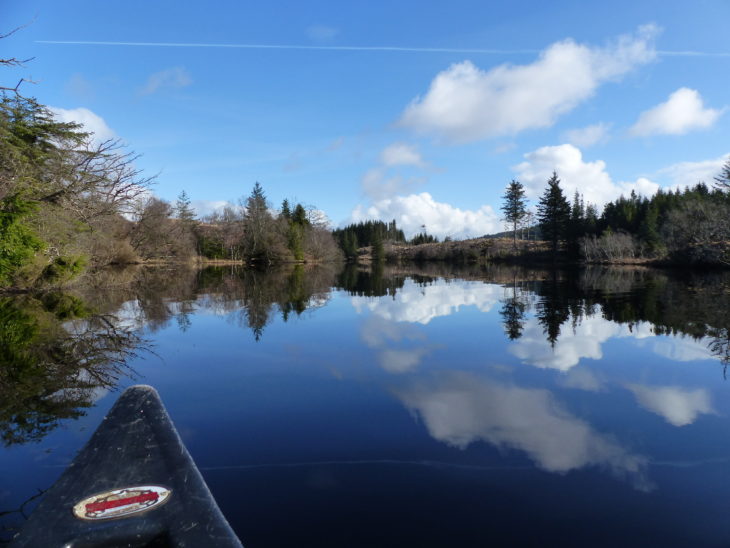 Restoring, enhancing and protecting natural spaces to solve problems experienced by people provides more habitat for wildlife and increases biodiversity. While we often frame nature-based solutions as helping people, it is also important that we do not overlook the need to maximise the benefits for wildlife too.  
Biodiversity loss is a crisis directly experienced by people. Biodiversity underpins the health of the planet. Without diverse ecosystems nature will fail to be productive, resilient, and adaptable to changing conditions. 
People are a part of nature. When biodiversity suffers, so do we. 

Rebekah Strong
People are a part of nature. When biodiversity suffers, so do we. The independent global review on the economics of biodiversity, led by Professor Sir Partha Dasgupta, concludes that "our economies, livelihoods and well-being all depend on our most precious asset: Nature."  
The emergence of Covid-19 is evidence of this. Having originated in the wild, this virus demonstrates the intimate connection between our health and nature. As we grow and learn from the pandemic, it is essential that increasing biodiversity is a core foundation of the transformation we urgently need in our economy. 
Critically, nature-based solutions offer a means to tackle multiple problems at once, not in the least the significant decline in biodiversity. Optimising these interventions for biodiversity will have ongoing benefits for nature, and for people, that will only improve as they mature.  
The rhetoric coming from COP26 suggests there is an increasing global movement that appreciates the intrinsic value of biodiversity to humanity. This movement needs to be encouraged and strengthened, with progress continuing into the second part of the delayed COP15 conference on biodiversity in 2022.  
Binding targets for nature recovery, and community involvement, are vital 
Thanks to campaigning from the Trust and other organisations, the Scottish Government has committed to set binding targets for biodiversity recovery. These are a vital way to put nature's recovery on the same footing as climate change and to meet the global aim to halt the loss of biodiversity by 2030 and reverse the decline of species and habitats by 2045. However, we need them in place urgently and they cannot wait until the end of this parliamentary term as currently planned by government. 
Nature-based solutions will be a key means to achieve these targets while also tackling the climate and health crises. Legally binding targets for nature's recovery will help galvanise action to develop nature-based solution projects for humanity and biodiversity.  
We need Scottish Government to recognise the greater variety of habitats and ecosystems that can offer solutions. Trees and peatland are excellent carbon stores, but to make the most for biodiversity we need to look more widely and invest in a range of solutions in the urban, marine and rural environments. There's a broad choice out there, including native woodland, kelp beds, hedgerows, saltmarsh, green roofs and burrowed mud.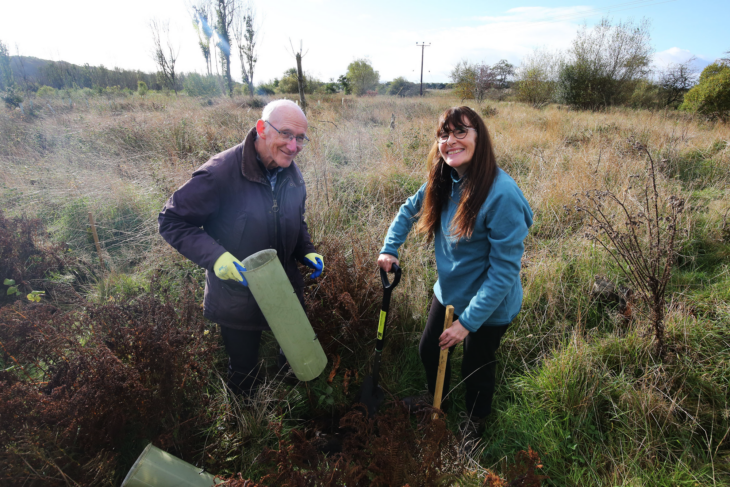 It is also essential that people who live and work in or near these habitats have significant input into any conservation projects and have opportunities to have influence and take control. Without including local people their intimate knowledge of the environment is lost and they could be excluded from the land. We need biodiversity and community diversity to ensure a new transformational approach to the way we manage our economy. 
Through the recovery and enhancement of biodiversity in Scotland and the rest of the world we can ensure both society and wildlife are better equipped to deal with whatever the future might throw at us. We simply need to help nature help us.  
Rebekah Strong, Nature Based Solutions Policy Adviser  
The Trust's Help Nature Help Us campaign aims to show how nature-based solutions can help to tackle many of the issues we face as a society. Find out how to get involved.   
Help protect Scotland's wildlife
Our work to save Scotland's wildlife is made possible thanks to the generosity of our members and supporters.
Join today from just £3 a month to help protect the species you love.
---
Preface
Nature is in focus today at COP26. Nature-Based Solutions Policy Adviser Rebekah Strong states the obvious – that nature-based solutions benefit nature – while looking at how people and biodiversity …