Greening Scotland's transport networks is vital to solving the climate crisis
Today's theme at COP26 is transport. The way we travel has major impacts on the natural environment, while itself being affected by climate change. Rebekah Strong looks at how nature can be integrated into Scotland's transport infrastructure.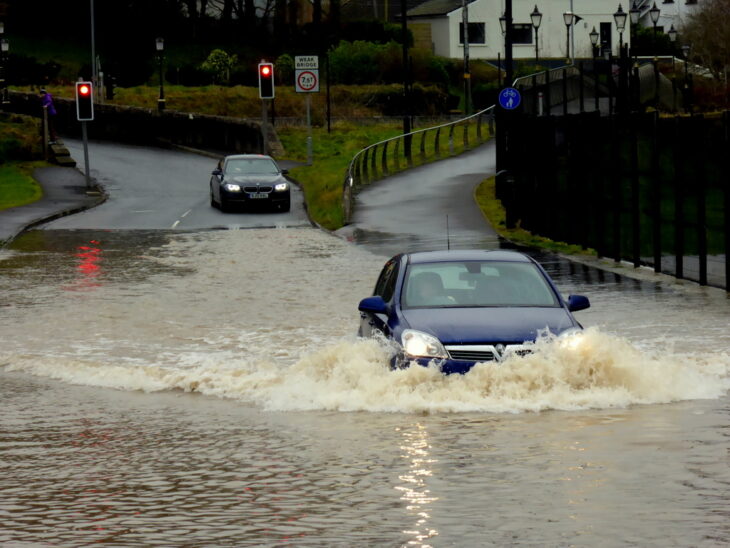 The impact of climate change on our ability to travel is becoming ever present. Even as people were trying to attend COP26, some trains to Glasgow were cancelled due to flooding. If we don't adapt transport infrastructure to the changing climate things will only get worse.  
Transport is responsible for over 30% of greenhouse gas emissions in Scotland. This needs to decrease urgently. Transport infrastructure has to be designed to enable people to choose active travel, like walking and cycling. This will help to reduce car traffic and emissions, while having a positive impact on our health and wellbeing.  
However, even with the greatest of intentions, many of us will not be able to avoid travelling long distances. Infrastructure needs to be made more sustainable and integrated with the natural environment. This also needs to be supported by a National Planning Framework that ensures local networks are coordinated, complementary and joined up as a national development and places a duty of securing positive effects for biodiversity on all new developments.  
The infrastructure built to allow us to travel is mostly hard, impermeable material that covers the land. Roads and rail lines cut through and destroy habitats, causing fragmentation, roadkill and pollution. Not only are they detrimental to the natural environment but roads, railway lines, airports, car parks are vulnerable to the impact of climate change. As rainfall increases, the sea level rises and heatwaves become more common we will experience more travel disruption as infrastructure fails to cope and costs to fix the problems rise.  
Integrating nature-based solutions into both new and existing infrastructure will help manage the impacts of climate change while also reducing the impact transport has on the natural environment. 

Urban wild flower planting © Paul Hobson
How nature based solutions can help
The verges that line Scotland's road and railway networks are easy to overlook but they have a great deal to offer. These are vital habitats for plants and insect species and can connect larger patches of habitat together. They offer benefits for people too, helping to reduce the impact of flooding and cool the surrounding area. To make the most of verges they need to be managed sustainably. This can include reducing mowing to allow wildflowers to grow, and controlling invasive species.  
In cramped urban areas green verges are less common. Street trees and planters are an important way to bring nature into cities and towns, helping cool the urban area, reduce flooding and clean the air, while also absorbing carbon. Green corridors along roads and railway lines can act as a buffer for noise, making towns and cities nicer places to live, and using sustainable urban drainage systems can add greenery while also draining and cleaning rain and runoff.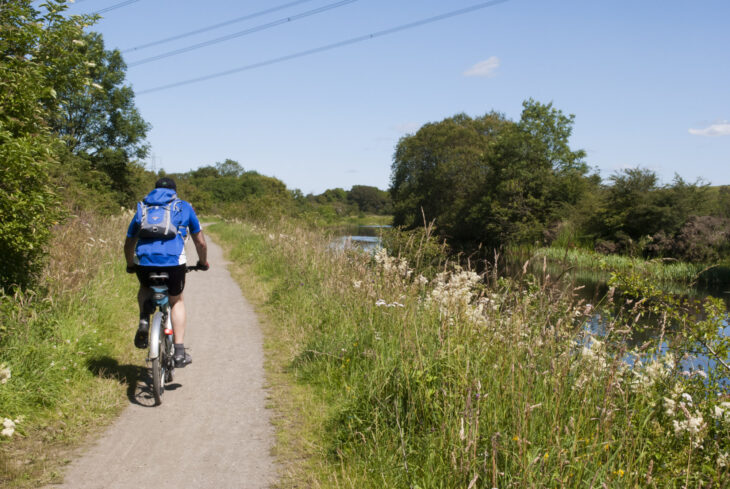 Active travel routes also need to be maximised for nature connectivity and biodiversity to make the most of sustainable travel options. These spaces are perfect for people and nature, allowing both to travel safely across Scotland. 
There are many options for integrating nature into our transport system. Coupled with ending the use of fossil fuels and reducing the need for long distance travel, nature-based solutions can make our transport systems much more nature and people friendly, while reducing the impact of climate change. 
Rebekah Strong, Nature-based Solutions Policy Adviser    
The Trust's Help Nature Help Us campaign aims to show how nature-based solutions can help to tackle many of the issues we face as a society. Help spread the word.   
Help protect Scotland's wildlife
Our work to save Scotland's wildlife is made possible thanks to the generosity of our members and supporters.
Join today from just £3 a month to help protect the species you love.
---
Preface
Today's theme at COP26 is transport. The way we travel has major impacts on the natural environment, while itself being affected by climate change. Rebekah Strong looks at how nature can be integrated …