Connecting nursery children with nature through Wildlife Watch!
The Scottish Wildlife Trust's network of volunteer led children's nature clubs, known as Wildlife Watch groups, provide an essential service for communities across Scotland. They allow children and families the chance to get outside, and to learn about nature in a fun and informal setting. Essentially the children learn by doing – whether through play, or guided informal educational activities.
The groups are just starting to make their gradual and phased return after the pandemic and we are delighted to welcome several new groups. Among them is St Bartholomew's Nursery Wildlife Watch in Coatbridge – a brand new group helping some of our youngest attendees connect with nature.
Since launching in April 2021, they've already had a swathe of wonderfully wild experiences. Here's a summary of all the fun they've been having!
Wormery – 26 April 2021
The children at St Bartholomew's Nursery Wildlife Watch found worms as they were exploring the soil for planting. They then decided they would like to create a wormery. Using sand and soil the children repurposed a plastic bottle to make the Wormery. The children continued digging and exploring to find worms to gently place in their new home. They were excited to see what would happen next.
Kindness Planting – 28 April 2021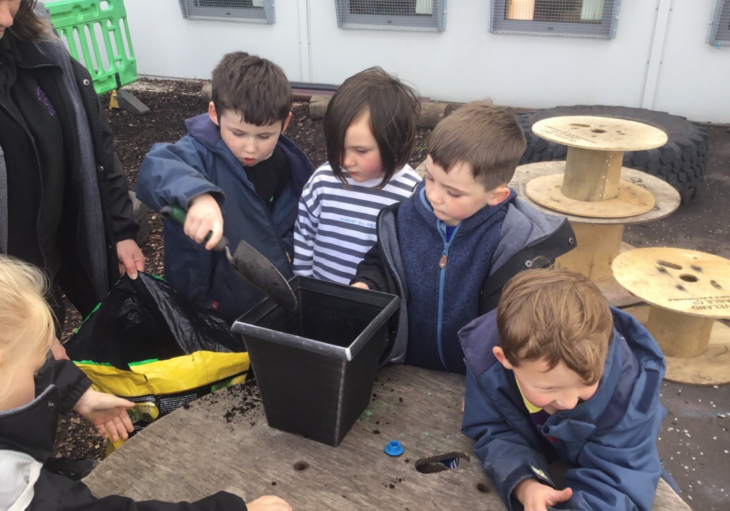 Our Wildlife Watchers at St Bartholomew's Nursery have a special partnership with the residents at Summerlee House. The children wanted to plant some flowering bulbs for the residents to cheer them up.
Upcycled Herb Garden – 28 April 2021
Wildlife Watchers at St Bartholomew's Nursery have recycled some old pallets, logs, reclaimed bricks and milk cartons to create a wonderful herb garden. The children carefully filled the containers with soil and placed the seeds in. The children decided that the seeds would need water to grow and watered the seeds in well.
The frog life cycle – 30 April 2021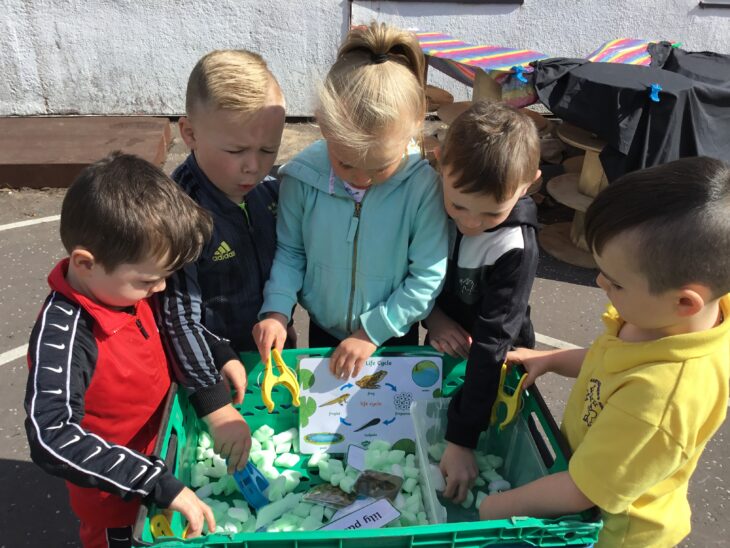 The Wildlife watchers at St Bartholomew's Nursery have enjoyed exploring the frog life cycle with the life cycle characters, Frog, Frogspawn, Froglet and Tadpole. The children created a pretend pond made out of a crate, Perspex box and packing noodles. Our children would like to create a real pond for our garden on one of our next sessions.
Caterpillars- 5 May 2021
Our caterpillars have finally arrived at St Bartholomew's Nursery! It is so exciting! Our Wildlife Watchers have been making predictions about what will happen to them. Some have said they will get a cocoon or chrysalis and others have said change into a butterfly. Watch this space! The children then made butterfly and caterpillar pictures to display on our wall.
Frogspawn Prints – 4 May 2021
The Wildlife Watchers of St Bartholomew's enjoyed creating frog spawn by printing with paint. The children discussed what happened to the frogspawn… what comes out?
Vegetable Planting – 7 May 2021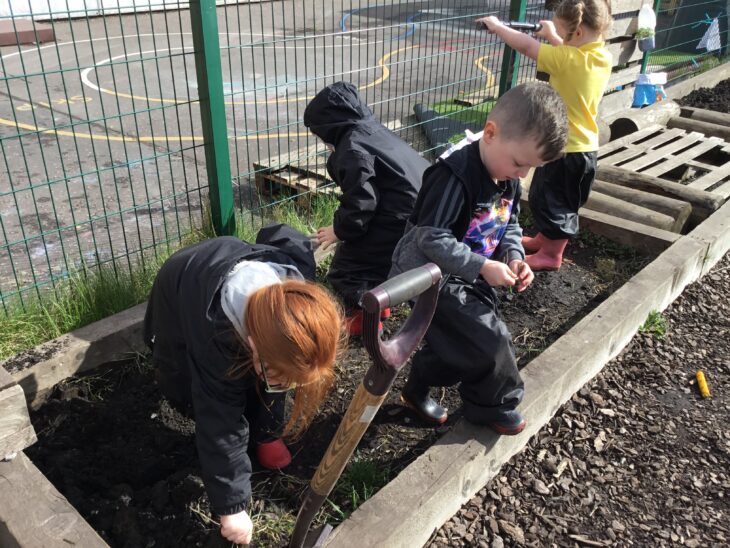 The Wildlife Watchers of St Bartholomew's were keen to help plant and develop their understanding of how important our plants and wildlife are. Especially since it provides us with food. The children helped by preparing the soil, planting the seeds, and of course watering them. Exploring we found, grubs, worms, and soft grass which we placed into our bird box.
Cable Drum Caterpillar 12 May 2021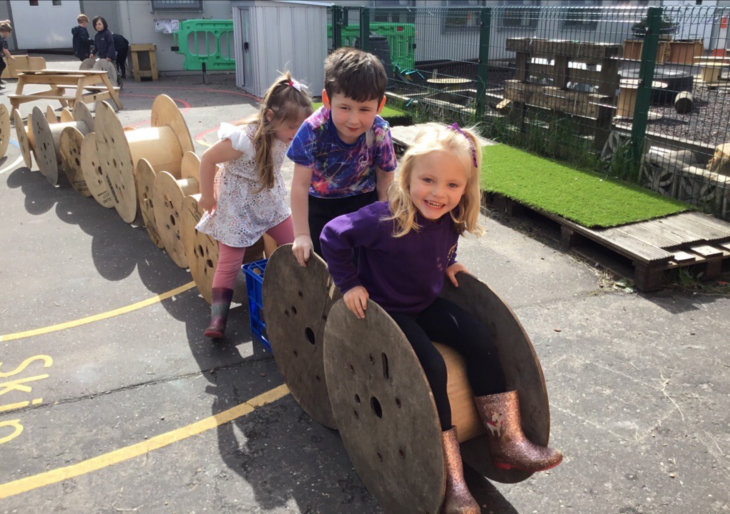 At St Bartholomew's nursery Wildlife watch, the children had fun rolling the cable drums to make an extra-large hungry caterpillar.
Mini Beast and Wildflower hunt – 13 May 2021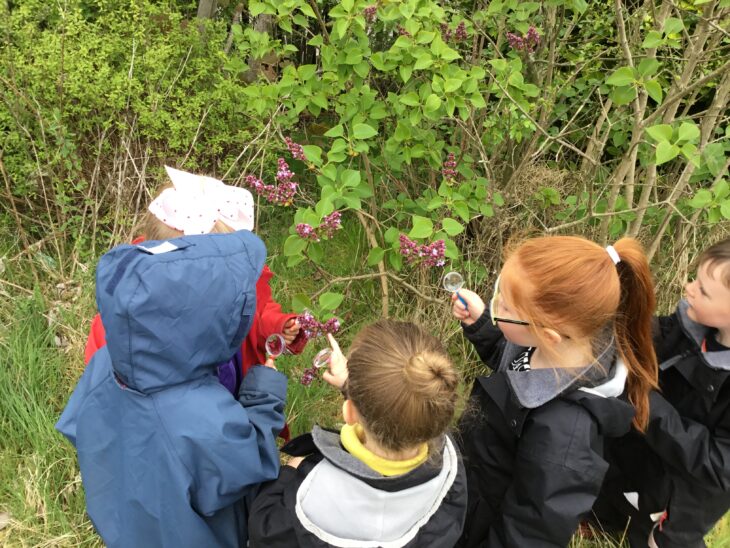 At St Bartholomew's Nursery, our Wildlife Watchers were excited to go exploring and discover our local nature. Using our Wildlife Watch magnifying glasses, bug boxes and identification charts we went off into the wild and found a variety of interesting flowers and bugs.
If you would like to set up a Wildlife Watch group at your school or nursery, please do get in touch, we would love to help. Contact our People and Wildlife Officer, Catherine Leatherland by emailing cleatherland@scottishwildlifetrust.org.uk.
Help protect Scotland's wildlife
Our work to save Scotland's wildlife is made possible thanks to the generosity of our members and supporters.
Join today from just £3 a month to help protect the species you love.
---
Preface
The Scottish Wildlife Trust's network of volunteer led children's nature clubs, known as Wildlife Watch groups, provide an essential service for communities across Scotland. They allow children and families the …