Update from Handa Island – April 2021
We are now 10 days into our season on Handa Island. Our arrival was delayed due to bad weather, and so we had to wait until 1 April to travel to the island. This postponement meant that we enjoyed the nicest day of the spring as we drove up from Inverness. The blue skies and sunshine lasted for a couple of days as we got to explore the island, and even allowed us to test the water.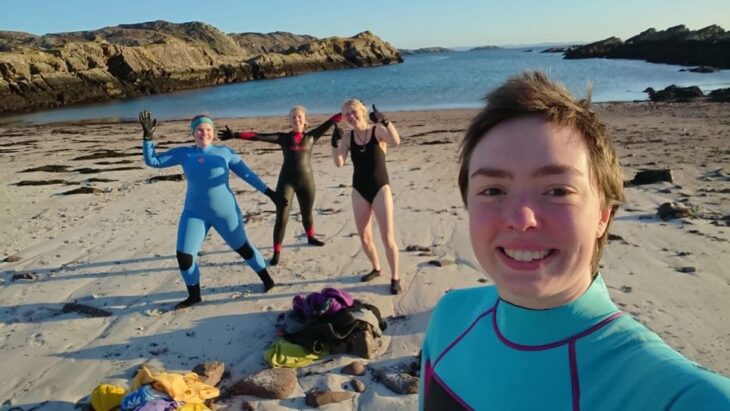 This year, Johnny and Erika are returning as the Handa Rangers, joined by four Assistant Rangers: Anousa, Dora, Hattie and Rosemary. The bothy is a little bit busier than last summer, and we are all really enjoying living in this new group.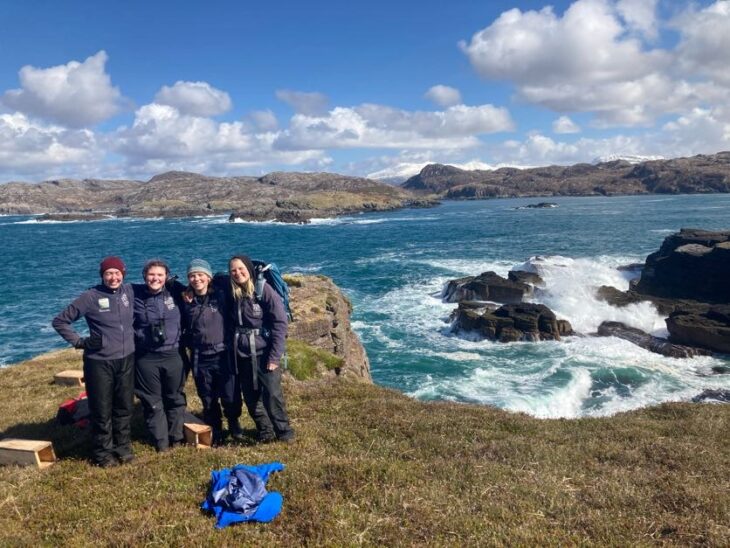 After the first couple of days, a new weather front hit and we woke up to a snowy landscape. We have been experiencing blizzards and spells of intense sunshine ever since. Every so often the snow storms would change to graupel. This so-called 'soft' hail still feels quite hard when it's being driven into your face by a 50mph wind!
With no visitors yet, and wildlife monitoring just getting started, we spent our first working week mainly undertaking practical work. On Handa, rats continue to pose a threat to the bird populations, however it is unlikely that rats will be completely eradicated (since they can swim for a few kilometres, and we are 300m to the mainland at the closest point).
In previous years, their activity has been monitored using chew stations positioned around the island. This year we are part of a new RSPB trial using A24 traps to control island rat populations. We have just completed one of the preliminary steps in this programme: building tracking tunnels and placing them on designated transects across the island.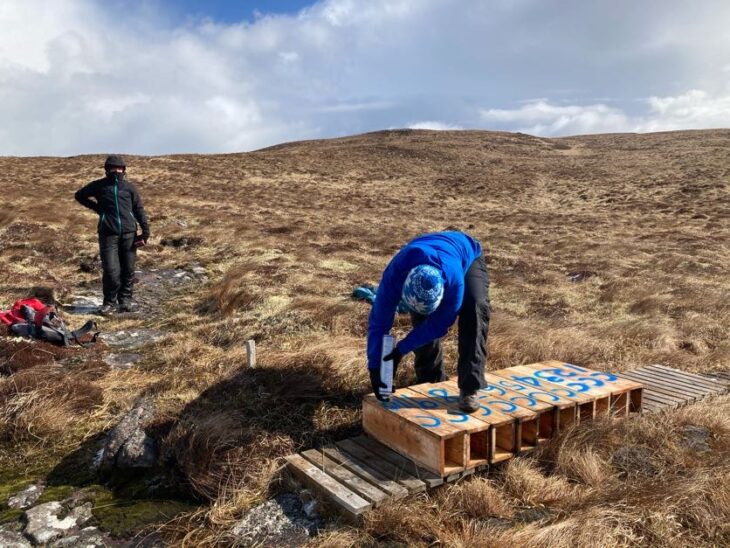 Other practical tasks will be ongoing throughout the season, including building and maintaining the boardwalk, and beach cleaning. Our first beach clean started with an awesome discovery (by our very own literal Dora The Explorer) of a flapper skate washed up on the seaweed.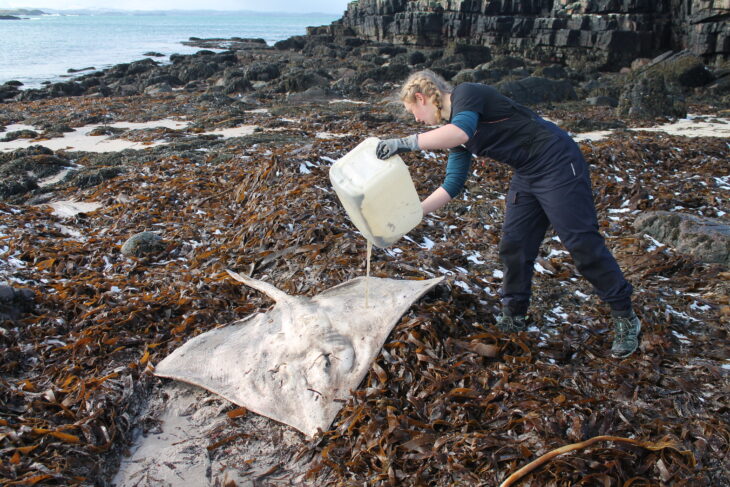 The other items we found were less exciting: crisp packets, cotton buds, polystyrene, and yards and yards of rope. Although it can sometimes feel rather futile when only managing to tackle a small area of beach, these individual cleans make a huge difference to Handa Island. The rangers also noted that there appeared to be far less rubbish on the beach than in previous years – perhaps an unexpected benefit of the pandemic?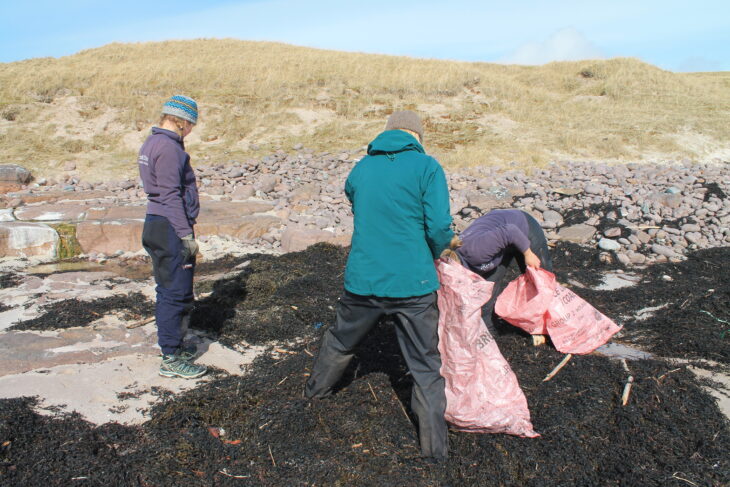 A whole-island count for black guillemots saw us rise with the sun, and walk the entire coastline before breakfast. This was an exciting opportunity for us to explore the east of Handa and coincided with us seeing the first puffins of the season – a properly joyful moment for us all!
In the coming weeks, we hope to welcome visitors to the island, and are excited for the cliffs to become brimming with seabirds. The weather forecast is looking up too: more sunshine and less graupel!
Anousa, Dora, Hattie and Rosemary
Handa Volunteer Team
Help protect Scotland's wildlife
Our work to save Scotland's wildlife is made possible thanks to the generosity of our members and supporters.
Join today from just £3 a month to help protect the species you love.
---
Preface
We are now 10 days into our season on Handa Island. Our arrival was delayed due to bad weather, and so we had to wait until 1 April to travel …