Wildlife and access in the Covid era – and beyond
Booming numbers of people are enjoying Scotland's outdoors. In this guest blog Ramblers Scotland's Helen Todd discusses our rights of access to land and water – and how greater investment in access and nature can help the country's people, landscapes and wildlife to thrive.
When it's been possible to escape my city during this strange year, I've been instantly reminded of our invaluable world-class access rights which help us see, hear and experience Scotland's wildlife.
These rights, established by the Land Reform (Scotland) Act 2003, come with responsibilities, both for access takers and land managers. The Scottish Outdoor Access Code explains these responsibilities, advising how land managers can facilitate access and how to avoid disturbing wildlife or local agricultural or forestry operations.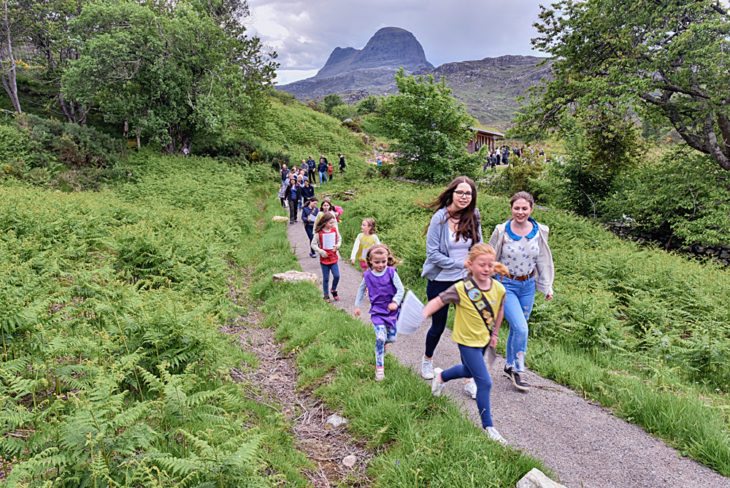 Following the Code has become even more important today as public enjoyment of walking is growing at pace. The latest Scottish Household Survey shows big leaps in participation since 2007 across all age ranges.
However, this increase in visits to the outdoors also makes it more important than ever that visitors and land managers know their rights and responsibilities. At Ramblers Scotland, we believe it is vital that as a nation we invest in facilitating responsible access.
The Covid boom
Amid all the grief and anxiety of the Covid era, one positive has been many people, often for the first time, using their local paths and greenspaces to enjoy nature, recognising the physical and mental health benefits of the outdoor experience. Data from NatureScot shows that 80% of adults enjoyed the outdoors at least once a week this summer – up 16% from the previous year.
It's not just our collective health that benefits from all this enthusiasm for the countryside. If we want people to fully appreciate the importance of ecosystems, they can't learn this just from watching Springwatch.
People need to experience the wonder of watching an otter looking for food, hearing skeins of geese arriving at Montrose Basin each autumn, marvelling at a bustling pile of wood ants – or just being immersed in the coconut scent of gorse in spring.
I strongly believe that if people don't get nature, they won't be willing to fight for it, or indeed to modify their behaviour to avoid damage.
The challenge for nature and access
While it's brilliant that so many people are getting outdoors, we have seen some disturbing reports of anti-social – even criminal – behaviour in various hotspots.
Many problems were down to sheer visitor pressure in areas without sufficient infrastructure or management. Despite the issues, we were heartened that the Cairngorm Ranger Service reported that most irresponsible behaviour was a case of ignorance, not malice.
This gives the outdoors community and organisations like Ramblers Scotland and the Scottish Wildlife Trust a real opportunity for the future, to help people understand their rights, responsibilities and why the natural world needs protection, restoration and nurture.
Despite the pressures, Scotland's access framework held up well, although we did hear some reports of paths being blocked off by inappropriate signage and concerns from land managers about serious issues including uncontrolled dogs and litter.
The existing access framework provides detailed advice on how to take or manage access, whether through or around farmyards, or across fields, forests and moors. It formed the foundation for the additional Covid-19 guidance which was quickly developed by NatureScot and the Scottish Government to include additional advice on social distancing and hand hygiene.
Urgent need for investment
Despite these positives, however, at Ramblers Scotland our takeaway from the pandemic is that our warnings of the impact of long-term underinvestment in outdoor recreation, parks and greenspaces, magical wild places and in visitor management were sadly borne out this summer.
Local authority budget pressures have led to the loss of staff such as rangers, poor visitor infrastructure and closed toilets, which surely exacerbated any existing problems. The impact of these cutbacks was illustrated in a recent survey showing that numbers of access officers across the whole of Scotland fell from 65.5 in 2006 to 36.5 last year. This is a dramatic reduction in staffing commitment which needs to be addressed by local and national politicians.
There is a real cost to local communities, land managers and wider society when paths aren't maintained, irresponsible behaviour goes unaddressed or small disagreements are allowed to escalate.. Likewise, wildlife and nature suffer when there's no funding to ensure the public doesn't cause damage and disturbance. This can include managing path use to protect capercaillie, or temporarily fencing off areas overused for camping to allow the ground to recover.The good news is that politicians' mailboxes were full of complaints about the problems and this has led to a flurry of high-level working groups being formed to improve the situation from now on.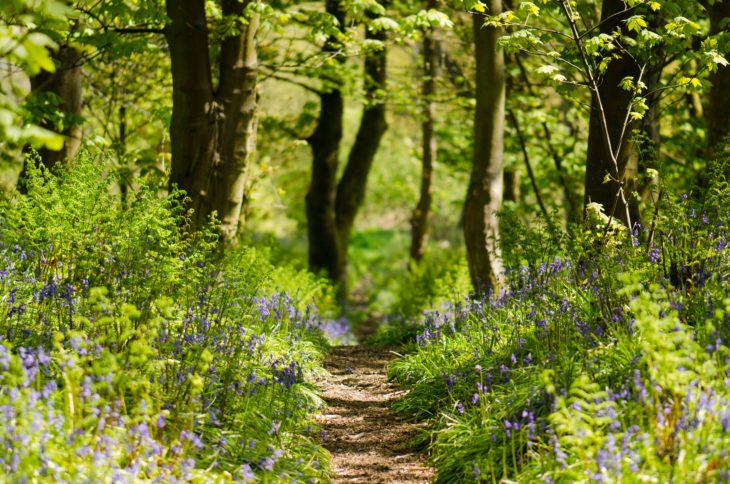 Facilitating access
While there are responsibilities on the public, there's also a legal duty for landowners to respect access rights. Most land managers understand this, and indeed many have gone beyond their basic responsibilities to diversify their operations to create path networks linked to farm shops or have set up wildlife watching businesses. They can also make land available for facilities such as campsites.
Statutory public access rights apply to virtually all land and water in Scotland with only some limited exceptions, such as gardens, which are explained in the Scottish Outdoor Access Code. Where access rights apply, landowners are required to facilitate responsible access by walkers, birdwatchers or others.
The police will only get involved in incidences of criminal behaviour – and in cases of vandalism or anti-social behaviour, that person has already forfeited their access rights, which are always conditional on the access taker behaving responsibly.
It's also worth highlighting that land managers can make reasonable requests of people not to use their access rights at all times, such as when chemical spraying is taking place in a field.
Similarly temporary signage diverting walkers away from tern colonies on shingle beaches, or properly controlling dogs where there are ground nesting birds present on the moors, can help to mitigate conflict between people and nature.
Big opportunities for the future
There's no doubt that a consequence of Covid-19 is the desire that has been created amongst huge sectors of the population to engage and feel connected to Scotland's nature. Massive opportunities have opened up.
However we need investment in both our natural environment and in access to it to ensure that people – walkers, wildlife lovers and land managers – and nature can thrive.
At a national level Ramblers Scotland will keep making the case for more investment in recreation and in nature, whether in urban parks or our wild places– and you can do so too, especially in the run up to the Holyrood elections in 2021.
We can also all lead by example. Let's remind ourselves of the mistakes we may have made ourselves and gently encourage others to be responsible too – a friendly chat can work much better than censure. Nature will thank us.
Read more on your access rights
Helen Todd is Campaigns & Policy Manager at Ramblers Scotland. Follow her on Twitter @HelenRambler
Help protect Scotland's wildlife
Our work to save Scotland's wildlife is made possible thanks to the generosity of our members and supporters.
Join today from just £3 a month to help protect the species you love.
---
Preface
Booming numbers of people are enjoying Scotland's outdoors. In this guest blog Ramblers Scotland's Helen Todd discusses our rights of access to land and water – and how greater investment …