Meet our new Young Leaders
The start of 2021 saw us welcome four wonderful new members to our team of Young Leaders. Read on to find out a bit more about them, and discover what they are looking forward to achieving during their time volunteering with the Trust.
Elise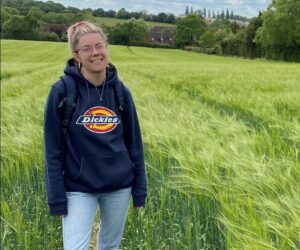 As a Science Communication and Public Engagement masters student, I am passionate about using outreach, education and policy to promote science in all areas of society. Couple that with a keen interest in wildlife and the environment in all of its iterations and you can see why I'm so excited to get started with the Scottish Wildlife Trust! The opportunity to engage and represent young people in the work of the Trust is vital to ensure our wildlife is preserved in the future and I am looking forward to playing my part. I am also eager to learn more about the workings of the Trust and to meet all the lovely people who make it happen!
Andrew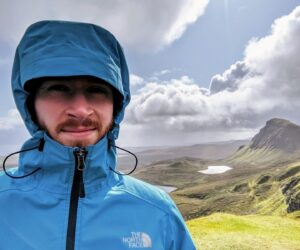 My name is Andrew, I'm an Environmental Science student and dispensing optician from Glasgow. I'm excited to have the opportunity to work with the Scottish Wildlife Trust as one of the Young Leaders. I find the Trust's aim to protect and restore Scotland's natural environments really inspiring, and having the opportunity to be involved with this goal is fantastic.
The Trust's reserves have been a real highlight to some of my time spent outdoors. In particular, watching a sparrow hawk predate a wood pigeon close to Johnston Terrace Garden reserve, just beneath Edinburgh Castle, is something that I will never forget! I'm looking forward to giving something back to Scotland's natural environments as they give me so much joy, and this role is the perfect way for me to do so while also gaining practical experience which I hope to put to good use in the future.
Rosie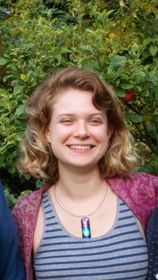 Hello! My name is Rosie, and I am a 22 year old Horticulture student who has recently been given the wonderful opportunity to work with the Scottish Wildlife Trust as a Young Leader.
In 2017, I co-founded The Free Vegan Cookout, a vegan outreach group aiming to show the public the impact of their diets on the planet. Since then, my enthusiasm for helping the environment has flourished and I've begun to focus my career towards conservation.
I have worked with teams of young people in the past and often found this to be the best part of the job. It has hugely helped me to grow my confidence and I am looking forward to working closely with another team of young people that have similar passions to me.
I love the ethos of the Trust and cannot wait to get stuck into some work!
Hannah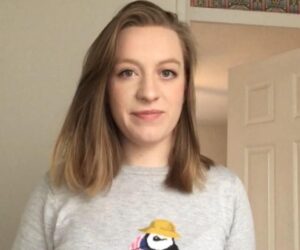 I am delighted to have joined the Trust as a volunteer Young Leader. Currently I work at Edinburgh University as a lab manager on the St Kilda Soay Sheep project, more specifically I investigate the gut microbiome of the sheep. I studied Biology at St Andrews University before moving to Edinburgh where I started working on a blue tit project and other research projects. I spend my spare time involved with nature and conservation charities and thoroughly enjoy birding holidays in the Cairngorms and the west coast of Scotland.
I look forward to being involved in the important work going on at the Trust. I hope my experience can provide a new perspective whilst hoping that time spent with like-minded individuals will enhance my understanding of the natural world. Most importantly I endeavour to work with the other Young Leaders to make a positive impact on Scotland's landscapes and living creatures.
Find out more about our Young Leaders, and join in the conversation in our Wildlife Champions Facebook group.
Help protect Scotland's wildlife
Our work to save Scotland's wildlife is made possible thanks to the generosity of our members and supporters.
Join today from just £3 a month to help protect the species you love.
---
Preface
The start of 2021 saw us welcome four wonderful new members to our team of Young Leaders. Read on to find out a bit more about them, and discover what …