A Positive View to End the Year
At the end of this difficult year, here's some good news!
These examples are a tiny fraction of the good work being carried out to address climate change, biodiversity loss and pollution, both at home and abroad.
Scotland is now producing nearly 100% of the equivalent of its electricity usage from renewables. This is a tremendous result and on some days throughout 2020 it reached its 100% target. This was achieved by concerted effort, rising from just 15% in 2005.
In October 2020, a West of Scotland Marine Protection Area (MPA) was confirmed, covering an area of more than 38,610 sq miles (100,000 sq km) in the north-east Atlantic. Coral reefs and deep-sea sharks are among the wildlife found at depths of 2,500m (8,202ft). The designation aims to protect habitats from marine industry projects and some types of fishing. With this protection in place, more than 30% of Scotland's seas will be covered by MPAs.
In June, the Scottish Government banned mountain hare culling and made it law for grouse shoots to obtain licenses. This gives accountability to provide protection for animals and birds of prey, like goshawks and hen harriers, which have been severely persecuted to enable greater numbers of grouse to be raised and shot.
Breakthroughs around the World to produce clean energy.
All around the globe, the imminent danger from the impact of climate change is starting to be addressed. These are a few examples of work to end the need for polluting fossil fuels:
Hong Kong – Professor He Jr-hau (City University, HK) develops a wave energy device to increase efficiency and storage, as well as solar-to-hydrogen energy conversion (by two-fold and at half the cost)
Israel – Utilight invents high volume 3D printing technology to create solar PV cells at significantly lower cost, waste of material and time, while increasing their efficiency.
USA – Fervo Energy, funded by Bill Gates' Breakthrough Energy Ventures Fund invents a system to greatly reduce the cost of geothermal energy production.
UK – Oxford Photovoltaics have created a low cost, high-efficiency, thin film perovskite solar cell which can cover and improve existing commercial cells. In wind power Kite Power Systems reduces costs and improves reliability with kites reaching greater heights to harness wind more reliably than lower level ground/sea based units.
Everyone loves Scotland's Mackies ice cream but did you know their farm and business in Aberdeenshire runs on renewable energy from 4 wind turbines (1.3MW), biomass and a ten acre 1.8MW solar farm. There's a massive 13MW solar farm in Errol Estate, Perthshire, and across the UK there are now over 430 solar farms.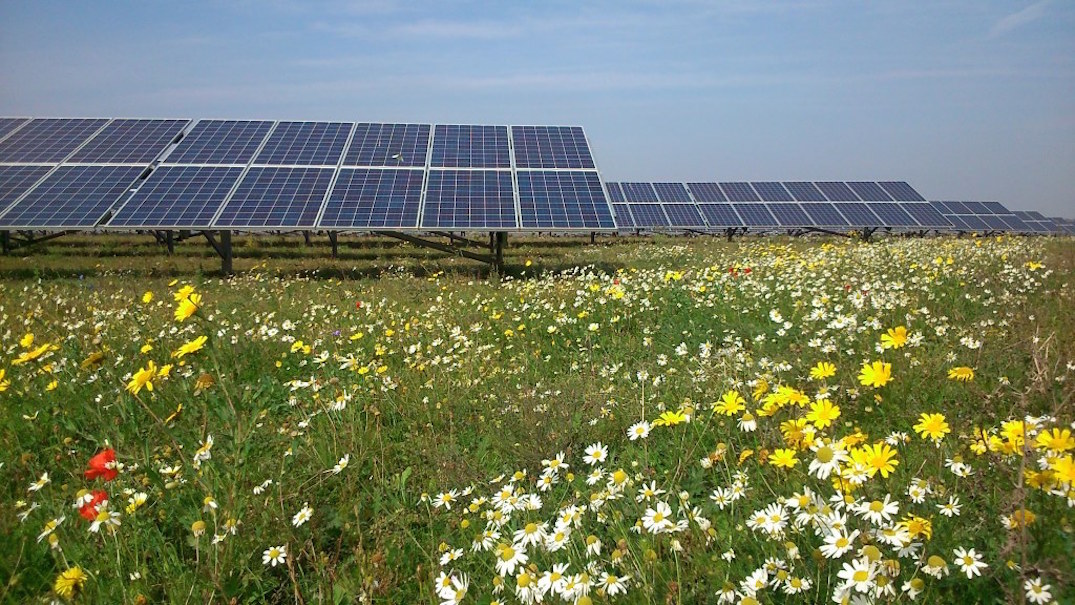 Using breakthrough systems, non-recyclable plastic is being into roads and Scottish company MacRebur is laying roads, filling pot holes and even making domestic drive ways – what a great way to re-use unusable plastic waste!
This year, lawyers sat down to work out the legal wording for a new crime – Ecocide: crimes against the planet and environment. A growing number of billionaires have been donating vast sums (billions) to back inventions for fighting pollution and clearing the way for a cleaner, healthier lifestyle around the planet. There are 7 billion of our species and when a majority of humans take positive steps to divest from fossil fuels, reforest our land, recycle, reduce and repair, even on the smallest personal scale, an enormous change can take place to support our scientists and lawmakers.
From us all at Loch of the Lowes, we wish you a peaceful, healthy, sustainable festive season and look forward to a better 2021.
Cherry Bowen
Help protect Scotland's wildlife
Our work to save Scotland's wildlife is made possible thanks to the generosity of our members and supporters.
Join today from just £3 a month to help protect the species you love.
---
Preface
At the end of this difficult year, here's some good news! These examples are a tiny fraction of the good work being carried out to address climate change, biodiversity loss …