Helping you to connect with nature during lock down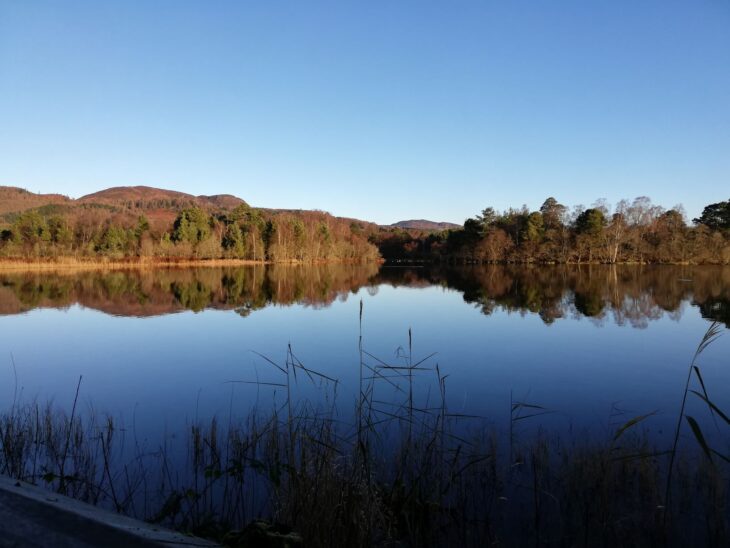 Approaching the Easter break, the visitor centre is usually a hive of activity. Our visitor numbers would have increased dramatically compared to the winter months, and with the arrival of a pair of ospreys, we'd all be full of enthusiasm for the coming season.
Unfortunately due to the global pandemic that we're currently facing we've all had to work from home. This means that we miss watching the great crested grebes do their weed dance, reed buntings singing below the hide or female mallards bringing her ducklings to the feeding station for the first time.
Instead we are taking this time to reflect on our business strategy. Our wildlife is what drives our passion and the visitors into the centre but it's the fantastic visitor experience we deliver and the sales generated in the shop that keep us functioning as a business. Sadly we've been unable to support any of our local or national suppliers so far this spring, so we thought we'd take the time to shout about the suppliers we use and why. Hopefully some of our suggestions will help you through lock down by bringing you closer to your local wildlife.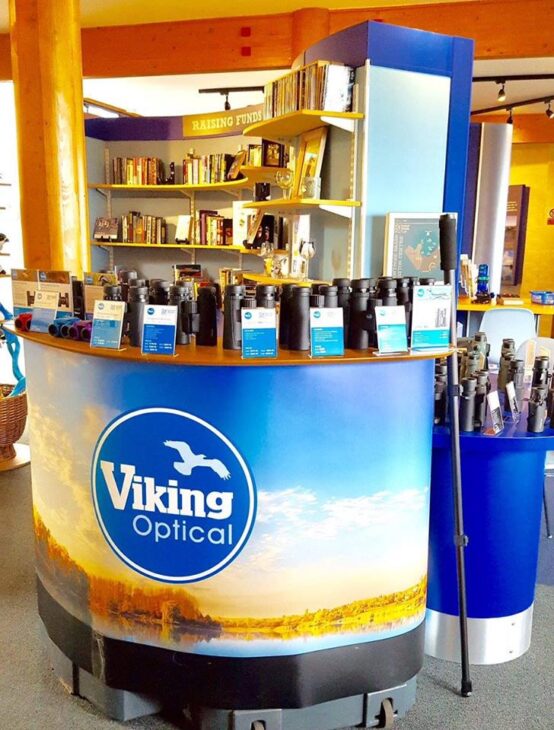 Spotting wildlife from your window
Last weekend would have been our first optics fair of the season and we usually invite a representative from Viking Optical to come along and showcase their products. This company has supported Scottish Wildlife Trust for many years and kindly donated the fantastic AV80 ED telescopes that we use in the double storey hide. They have a wide range of binoculars, scopes and accessories to choose from that will suit any budget. During lock down I'm finding that daily use of my binoculars is essential for my mental health. As my only access to wildlife is by opening a 2nd floor flat window and watching the birds outside. They also sell wildlife camera traps, which if you have a garden would be a great tool for watching your garden's wildlife activities. Like this footage from Lowes in June 2017.

Attracting wildlife to your garden
You might fancy trying out the binoculars or a wildlife camera trap but what if you don't have much going on in your garden? At this time of year most of the birds will have found somewhere safe to start building their nest and some are possibly even sitting on eggs. So why not concentrate on feeders for the birds, feeder boxes for the squirrels and insect habitats? It won't take long for your local sparrows to find the feeders and when the chicks fledge you'll get to see them too! CJ Wildlife is a British company that operates to a high eco friendly standard. Using FSC certified wood for their bird boxes and metal feeders that are guaranteed to last 5 years! They even have anti-squirrel feeders specifically for those of us that have grey squirrels frequenting our gardens and there's no plastic packaging in their deliveries! They also support and collaborate with UK charities, such as Bat Conservation Trust to improve their products functionality.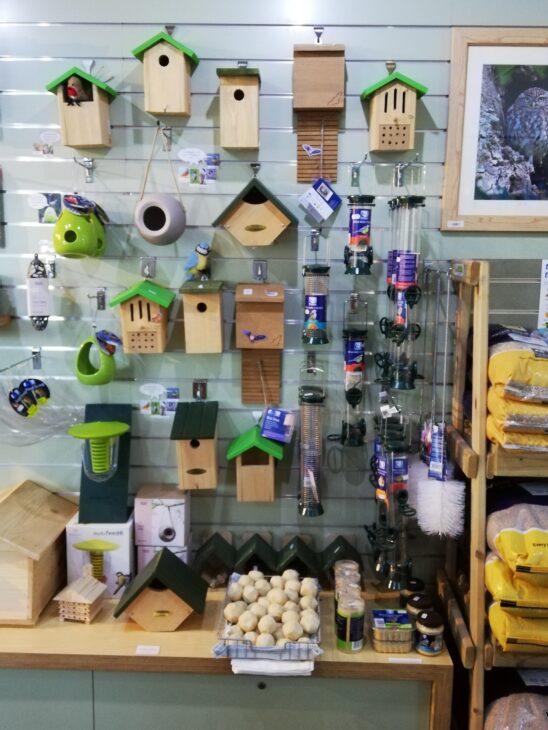 Award winning food and conservation
So now you have your binoculars and your feeders, this next company can provide you with the best quality food from a farm that strives to balance a healthy ecosystem with good quality product. Vinehouse Farm have been farming for over 50 years in Lincolnshire and are supporters of The Wildlife Trust. Through their efforts to encourage wildlife to thrive alongside growing crops, they have seen a rise in their population of tree sparrows and many other farmland birds. Which is something that the country as a whole has seen a decline in rather than an improvement. We've stocked their products for many years and we use this food at our feeding station for the woodland birds and the squirrel feeders. We use the Mixed Seed as we have mallard ducks that come in an hoover up anything the coal tits drop but they also have Won't Grow which won't germinate if scattered on the ground and Sunflower Hearts which is a favourite of all garden birds. Their seed bags are recyclable and come in a range of sizes up to 25kg.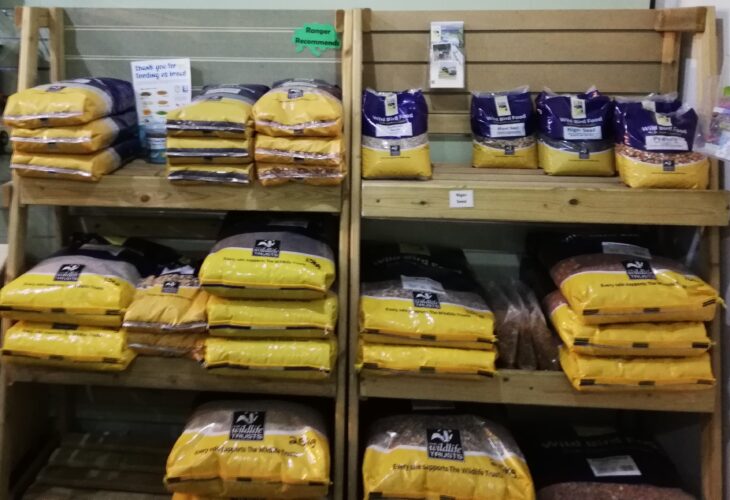 In this time of change, small businesses especially will feel the pinch. So we're going to take the time to champion as many different businesses as we possibly can. Keep an eye on our social media for more information, #SupportSmallBusinessSunday.
For now we're still creating content, overseeing our osprey nests protection and working on how to tackle the financial implications of our current situation. Something that all businesses are having to grapple with. All of the companies mentioned above are still operating and delivering, albeit at a lower capacity than normal. I hope that you are getting the opportunity to experience nature, even if it's just opening a window of a 2nd floor flat to hear the birds sing.
Visitor Centre Assistant Manager
Emma Castle-Smith
Help protect Scotland's wildlife
Our work to save Scotland's wildlife is made possible thanks to the generosity of our members and supporters.
Join today from just £3 a month to help protect the species you love.
---
Preface
Approaching the Easter break, the visitor centre is usually a hive of activity. Our visitor numbers would have increased dramatically compared to the winter months, and with the arrival of …