Temperatures at Loch of the Lowes are fluctuating daily. From a frosty -3 degrees to a balmy + 12 degrees: a massive range of 15 degrees within days of one another.
We are yet to see a proper winter snowfall in our area, or the loch freeze over, but that usually happens in February or March.
When it's mild and the sun shines, woodpeckers can be heard drumming to make claims on territories and, in the low winter sunshine, clouds of newly hatched insects dance above the meadow. The next day, in freezing, clear air, the meadow is static and white with frost!
Snowdrops, aconites and celandines should soon be brightening the winter weary grass, with shoots appearing on honeysuckle and alder and the early nesting birds, like long tailed tits and rooks, will be busy with preparations.
After being cooped up indoors, there is nothing as good as a country walk in the winter, especially if there's snow. It blows away the winter cobwebs and fills our lungs with clean air. Just being outside, feeling the breeze and watching Nature around you is proven to be physically and mentally uplifting. If it has snowed, make time to check the smooth white covering for tracks across your lawns, terraces, verges and local parks. Who's been out and about before you? Foxes, badgers, blackbirds, squirrels?
Winter Tracks and Signs – February 12th 2020. 10.30am-3pm, Booking Essential. Learn from an expert how to identify the tracks you see. Places are limited so call us (0350 727337) or book online through our website. Book Now
Please keep your feeders clean and topped up with food throughout these dark days of the year. It is a fact that there is generally less natural food around (habitat loss/pollution/pesticide) so wildlife needs all the help it can get. Are you seeing any unusual birds in your area? Keeping a daily record of the species outside your window is very rewarding and allows you to see the variety and population of your local bird population. Their numbers are declining and we must never take them for granted.
At present our skies are filled with geese, rooks, starlings and visiting birds like waxwing, redwing and fieldfare. Enjoy them!
We live on a wondrous planet. Let's use this next decade to ensure its sustainable future, not only for our sake but to allow our "Earthborn companions and fellow mortals" (Robert Burns) to thrive and flourish once more.
Cherry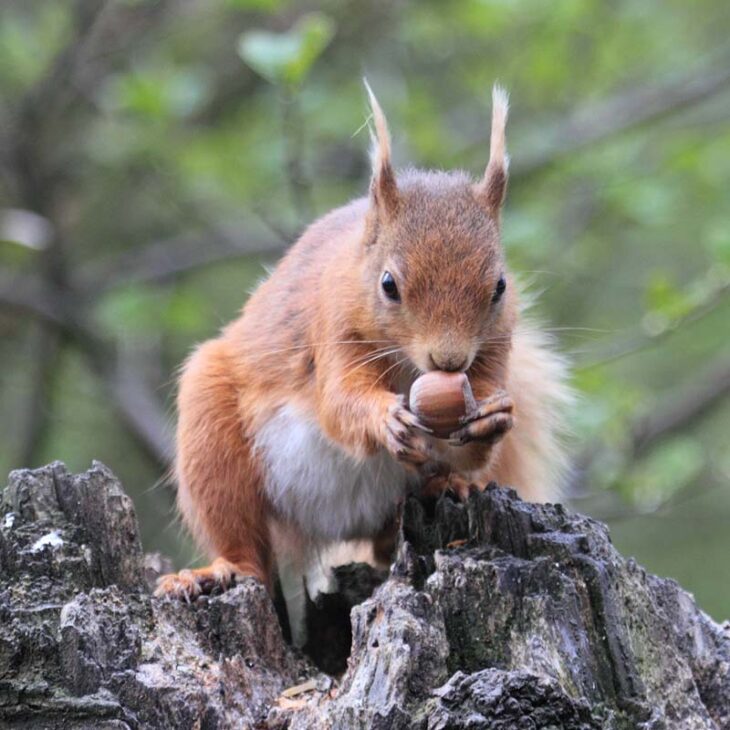 Help protect Scotland's wildlife
Our work to save Scotland's wildlife is made possible thanks to the generosity of our members and supporters.
Join today from just £3 a month to help protect the species you love.
---
Preface
Temperatures at Loch of the Lowes are fluctuating daily. From a frosty -3 degrees to a balmy + 12 degrees: a massive range of 15 degrees within days of one …