Living Cities: Overstep the line
The Trust's Living Cities publication outlines practical actions that can be taken to embed nature into the urban environment. Deryck Irving, Acting Chief Executive of the Central Scotland Green Network Trust and member of our Council of Trustees, explains why administrative boundaries have to be overcome to help deliver benefits for nature at scale. 
Natural systems do not respect administrative boundaries. Political boundaries, formed by the lines on a map that separate local authorities and other public bodies, create challenges for those of us trying to develop landscape scale or regional environmental action.
While we all want to effect change across a wide area, many of the funding streams and almost all of the decision making processes work within tight administrative boundaries.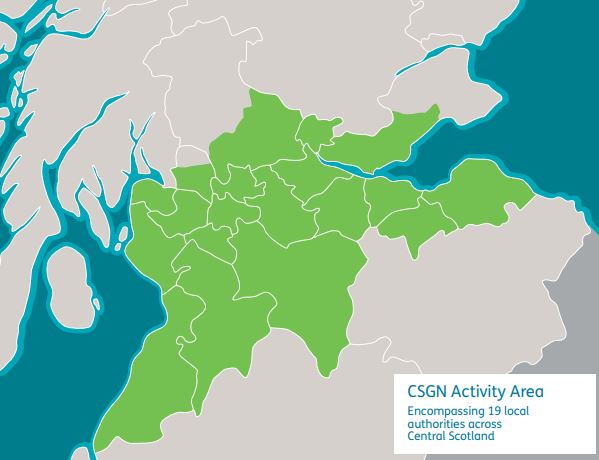 The Central Scotland Green Network covers 13 local authorities areas © CSGN
The Central Scotland Green Network (CSGN) is one of the largest green-space initiatives in Europe. It aims to change the face of Central Scotland by restoring and transforming the landscape of an area stretching from Ayrshire and Inverclyde in the west to Fife and the Lothians in the east. The strategic importance of the CSGN is reflected in its status as of 14 national developments in the Scottish Government's National Planning Framework.
It is quite a task to successfully deliver an initiative on this scale. A range of public agencies including 19 local authorities, national and local voluntary organisations, community groups and the private sector have to work together by aligning their policies, programmes and actions to achieve a common vision, namely: "By 2050, Central Scotland has been transformed into a place where the environment adds value to the economy and where people's lives are enriched by its quality." 
Here are some factors that can increase the likelihood of a cross-boundary project working:
A strong, clear rationale for the project
This allows prospective project partners to identify the 'fit' to their priorities and then to engage with their neighbours, colleagues, funders etc. to gain their support. Frequently, this needs a 'driver' to get people involved. In some cases (such as the CSGN) this driver is legislative. In others, a small group of interested organisations and individuals come together to explore ideas and then to demonstrate that there is enough interest and value for others to offer their support.
Project champions
Never underestimate the importance of having committed project champions. The Project for Public Spaces stresses the importance of having at least one 'zealous nut' involved in a project. These are the people who refuse to acknowledge barriers and setbacks and maintain the involvement of those around them. I've had the pleasure of working with some great zealous nuts – they have kept me going and made sure that projects aren't derailed by knock backs over funding, partnership politics and the like.
Collaborative partnership working
Successful collaborations don't require all those involved to agree on everything or to commit to joint working – the best ones frequently involve multiple partners working towards a common goal but in different ways and for markedly different reasons. Aligning of actions is as important as having shared actions – it's about making sure that everyone is pulling in the same direction. With this understanding, it is possible to identify priorities for action and for partners to recognise and develop their own roles in delivering the wider project.
An understanding of where everyone fits
Everyone involved should have a clear understanding of what they are going to do within the project; how this connects to what others are doing; which actions will involve groups and organisations working together and which will be taken forward independently but under the 'umbrella' of the wider partnership.
Good coordination
It is important to have a system in place to allow the partners to update each other on progress and on problems – not least because there these problems may have ready solutions if you view them from the perspective of another partners. This generally requires someone to oversee the 'joined up' bits of the process – looking out for potential problems but also for 'win-win' opportunities. For the CSGN as a whole this role is carried out by the Central Scotland Green Network Trust, but at a more local level many other organisations and individuals perform this function within specific projects.
Quick wins
Landscape scale projects can take a long time to establish and even longer to begin to show results. Tactically, quick win projects – which can take place while the details of the bigger picture are still being agreed – are important. These might involve (for example) temporary or 'meanwhile' greenspace projects, events and awareness raising activities, or small scale volunteer projects. Quick win projects can allow partners to test out ideas, demonstrate partner commitment, create interest and show people that the bigger project is real, and build and strengthen relationships between project partners.
Flexible approaches
Rigid rules on funding can create additional boundaries and make projects even more difficult to deliver – particularly if partners feel constrained by these rules and choose not to engage in wider discussions and activities. Flexible approaches, where partners are willing to discuss and agree things which are outside of their 'box' greatly increase the quality of partnership working and the likelihood of projects succeeding. Flexibility also allows the project partners to recognise and act on unexpected opportunities that arise during project delivery.
Two strong examples of successful 'cross-boundary' green network projects within the CSGN area include the Seven Lochs Wetland Park and the Leven Programme – Growing with the Flow.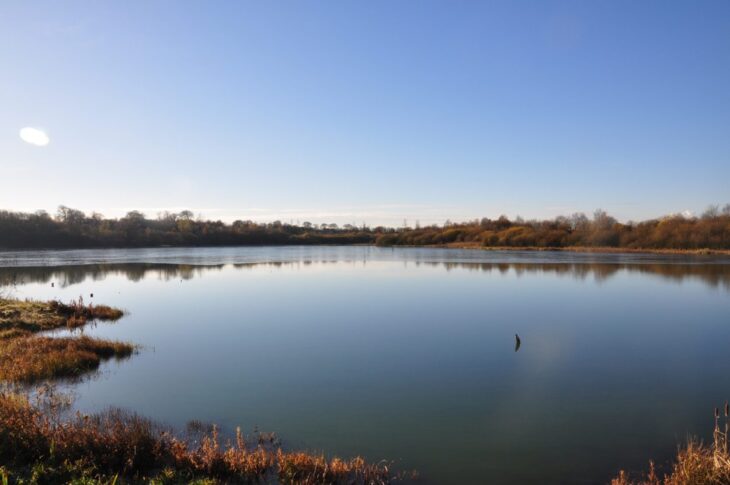 Seven Lochs Wetland Park
Situated to the east of Glasgow, the Seven Lochs Wetland Park is Scotland's largest urban heritage and nature park. The vision is of a new park of national significance, sustaining and enhancing a high quality, innovative wetland environment that will protect and enhance biodiversity and heritage; promote health and well-being and contribute to environmental, economic and social regeneration. The aim is also to create a new Green Network extending from the park into surrounding communities.
Partners in this project include Glasgow City and North Lanarkshire Council, Scottish Forestry, Scottish Natural Heritage, TCV Scotland and local community and development trusts.
The very early idea for what became the Seven Lochs came from Glasgow City Council biodiversity staff who argued that the lochs between Glasgow and Coatbridge could be brought together and managed more effectively as a nature reserve. This idea was mulled over for quite some time before emerging with a much wider range of priorities and objectives attached. Biodiversity is still a priority but the project now has wider aspirations – aiming to improve health and wellbeing, encourage active travel and contribute to community regeneration.
The area will also see significant house building integrated with the Wetland Park – creating greener, more sustainable places to live. The case for multiple benefits brought a much fuller range of project partners on board.
The development stages of the project were supported by CSGN partner organisations and particularly by our regional green network partnership – the Glasgow and Clyde Valley Green Network Partnership. This allowed research and planning to be carried out, alongside quick win projects, before the full project was agreed.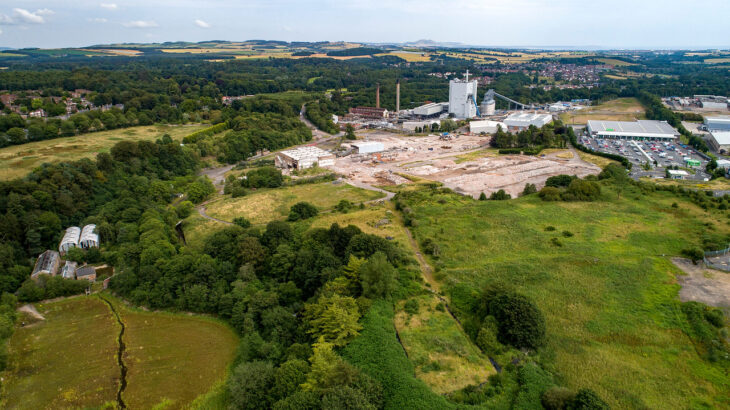 The Leven Programme – Growing with the Flow
This very recent initiative focuses on the River Leven from Loch Leven to the Forth. Growing with the Flow has been brought together by SEPA and draws together a wide ranging partnership which includes SEPA, Scottish Natural Heritage, Scottish Enterprise, Fife Council, the Forth Rivers Trust, Fife College, Sustrans, Scottish Water, CSGNT, Diageo and Keep Scotland Beautiful.
The Partnership vision aims to transform the Leven catchment so that by 2030 it is a living, breathing example of inclusive growth, achieving the environmental improvements whilst maximising social and economic opportunities.
An interesting feature of this project is that the quick wins needed to get the process moving, and to build local involvement and support, focus on river water quality and active travel routes. This is a really good example of two funders (SEPA and Sustrans) taking a flexible approach which means that their priorities are developed within a much more sustainable and holistic programme. These partners are still funding their priority actions but they are engaging way beyond these agendas and recognising the value of their work in building wider action.
Deryck Irving is a Scottish Wildlife Trust Council Member and is Acting Chief Executive at the Central Scotland Green Network Trust.
Help protect Scotland's wildlife
Our work to save Scotland's wildlife is made possible thanks to the generosity of our members and supporters.
Join today from just £3 a month to help protect the species you love.
---
Preface
The Trust's Living Cities publication outlines practical actions that can be taken to embed nature into the urban environment. Deryck Irving, Acting Chief Executive of the Central Scotland Green Network Trust …