Operation Owl – a guest blog by Alan Stewart
As a retired wildlife crime detective and author of several wildlife crime books, Alan Stewart can draw on a wealth of knowledge and experience on the subject of raptor persecution. We are grateful to him for providing this blog during the weekend of Operation Owl.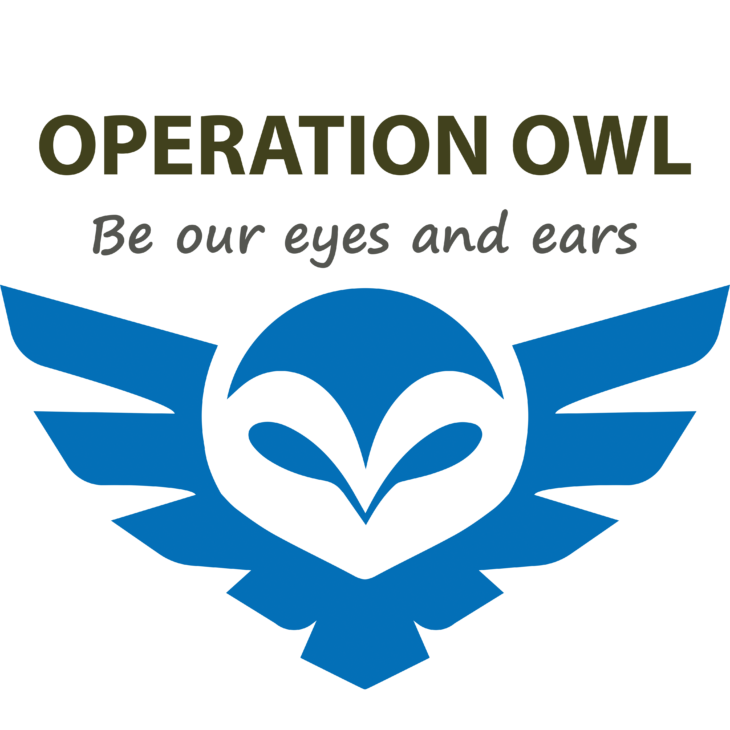 Operation Owl by Alan Stewart
Operation Owl is a police initiative to increase public awareness of bird of prey persecution and to seek support in tackling it head on. It was launched in February 2018 by North Yorkshire Police, together with the RSPB, RSPCA and the North York Moors and Yorkshire Dales National Parks in an effort to address the extent of illegal persecution of raptors in North Yorkshire, which is the worst in the United Kingdom. Since that time the operation has also been adopted by Police Scotland and a further nine police forces in England. It is likely to extend even further.
As part of the Operation, police will carry out checks on known persecution hot-spots at random times to disrupt offender activity.
Despite considerable improvement to relevant legislation in Scotland (much less so in England and Wales) the killing of our precious raptors remains a problem. Birds such as golden eagles, white-tailed eagles, hen harriers, peregrines, goshawks, buzzards, sparrowhawks and various owls are still shot, trapped, poisoned or their nests and eggs or chicks destroyed. Police officers and conservationists realise that the illegally-killed birds that are recovered or the illegally set traps or poisoned baits that are found are the tip of the iceberg.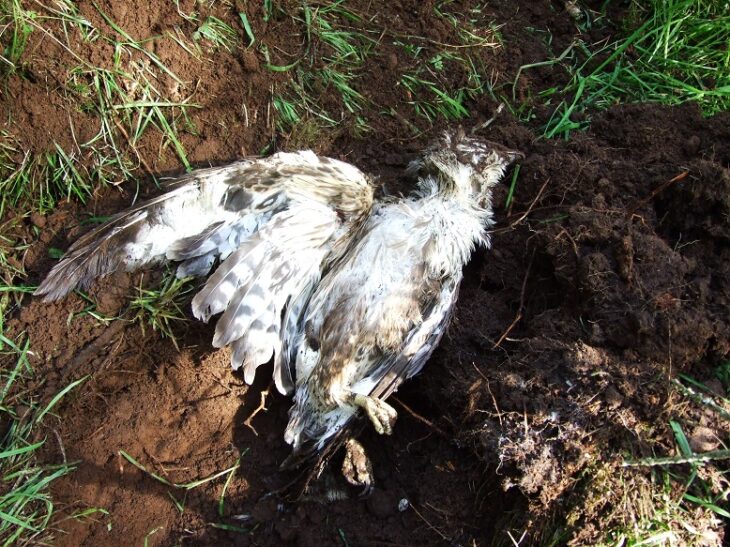 The fact that in the past ten years many birds of prey have been satellite-tagged as chicks and subsequently disappear without trace, most often over driven grouse moors, confirms the extent to which they are being killed.
In the years 2012 to 2018 Perthshire and Angus have been in the worst 20 UK counties for raptor persecution, with 18 incidents in Angus and 15 in Perthshire. In 2018 in Perthshire a hen harrier was trapped in a spring trap while 2 buzzards and 3 dogs were poisoned. Setting out poisoned baits in the countryside is completely unacceptable and poses a real risk that a person finding and touching a bait or victim could be seriously affected or even killed.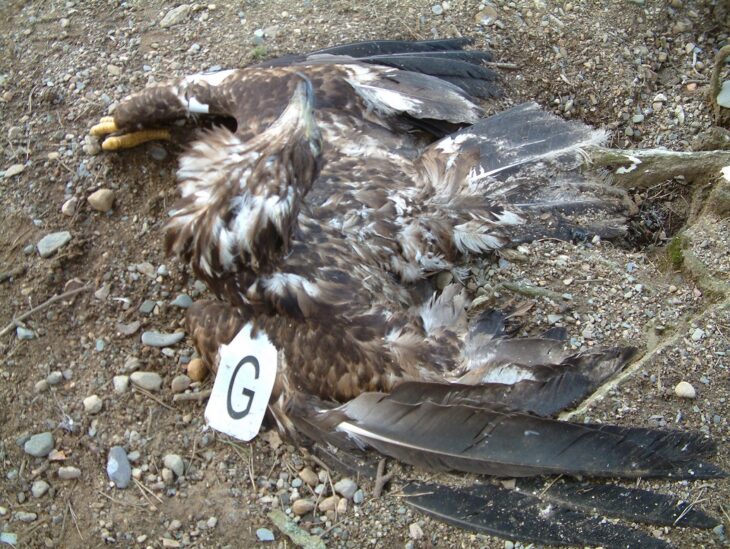 Thankfully the use of poisons has lessened in Tayside but there appears to have been a change towards the illegal use of traps and shooting to kill birds of prey. In 2019 in Perthshire a satellite-tagged hen harrier was found dead in a leg-hold trap and two satellite-tagged golden eagles disappeared in suspicious circumstances on the same day on the same estate.
It is disappointing that there are convictions in only a small fraction of the raptor persecution incidents reported. It is easy for someone who has legitimate access to vast tracts of moorland to set out a poisoned bait, set an illegal trap or shoot a protected bird in the very early hours of the morning or even during darkness. It is relatively easy for the police to gather evidence to prove that the death of a protected bird was as a result of a crime, how the crime was committed and even, if the bird was poisoned, what pesticide was used.
Frustratingly it is extremely difficult for the police to gain evidence of who committed that crime. Statistics show that most convictions for raptor persecution have been against gamekeepers but, if a gamekeeper is involved, on many driven grouse moors there could be up to eight gamekeepers employed. Without being able to prove beyond reasonable doubt which person committed the crime there is no case for the police to submit to the procurator fiscal.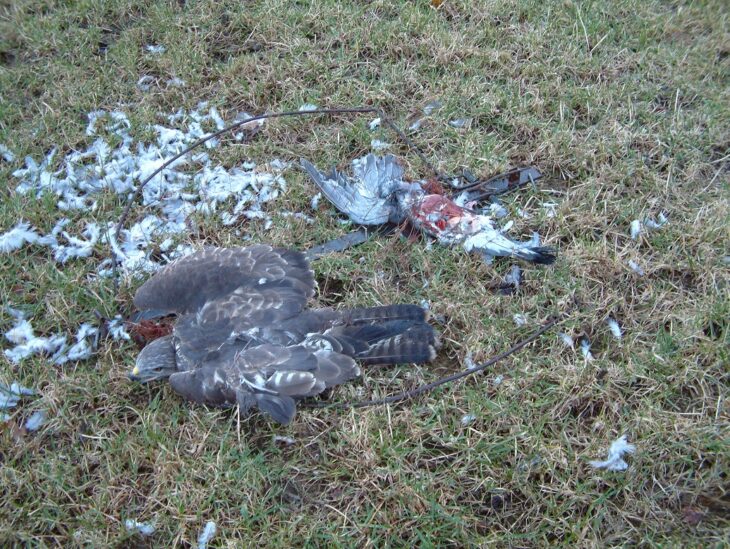 In recent years good evidence has been obtained by RSPB Investigations staff, who have managed through covert filming to record a bird of prey being killed or an attempt to do so. In many of these cases the Crown Office has rejected this evidence since the RSPB did not have permission from the owner of the land to carry out the filming. Naturally this permission can't be sought since the suspect may well be an employee of the landowner. Since wildlife crime is not presently considered to be 'serious crime' the police cannot carry out surveillance on 'private' land.
The whole raptor persecution situation is exasperating, with criminals making a mockery of the law, and this is part of the reason that North Yorkshire Police initiated Operation Owl. So what needs to change?
Already in Scotland a report by Professor Werritty, who is chairing a government-commissioned review on grouse moor management, is awaited. It is overdue but its submission to the Scottish Government is reported to be imminent. The report may recommend that driven grouse moors need to be licensed so that a licence can be withdrawn if there is shown to be, on balance of probabilities, raptor persecution or other serious wildlife crime taking place. Over nearly two years professor Werritty has been interviewing a range of people, many of them experts, during his review and may well come up with other options that either help to reduce raptor persecution or increase the likelihood of the police being able to obtain evidence to convict.
A consultation has just been completed which is likely to lead to a substantial increase in penalties available to the court for a range of wildlife crimes. There is a strong possibility that imprisonment will be increased to a period of 5 years for some wildlife crimes, which would then bring these crimes within the legal definition of 'serious crime'. This would allow the police to carry out the surveillance that has been used successfully by RSPB but which has not been accepted by Crown Office.
In the meantime part of the strategy of Operation Owl is to increase public awareness of the illegal killing of birds of prey and to encourage the public to contact the police immediately they encounter a situation which they suspect to be a wildlife crime, or to report to the police (or anonymously to Crimestoppers) their suspicions of anyone who may be involved in the illegal killing of birds of prey.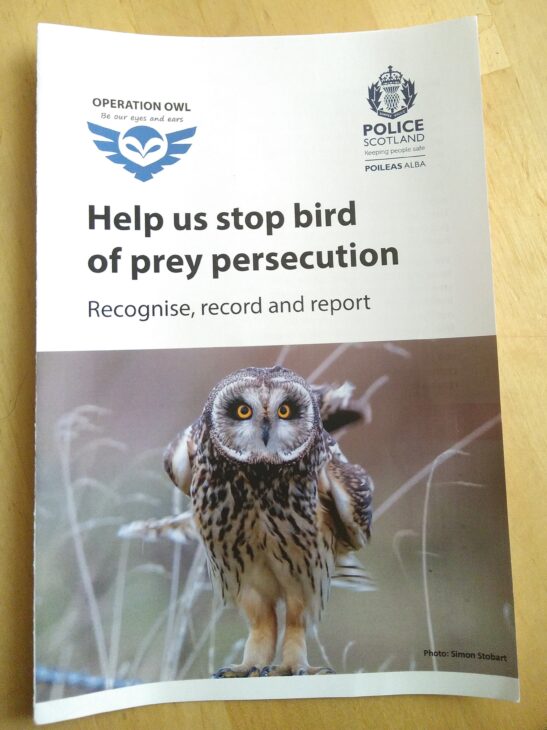 In 1997 Tayside Police wildlife crime officers, along with RSPB Investigations, initiated Operation Easter, which was an operation aimed at catching and convicting wild bird egg thieves. Like Operation Owl it started off with only a few participating police forces but within a couple of years involved every police force in the UK. That operation is still active and is now administered by the UK National Wildlife Crime Unit. The operation markedly increased the chance of egg thieves being caught and from 2001 (2003 in Scotland) they also faced the prospect of a jail sentence. Dozens of egg thieves' substantial egg collections were recovered and many of the criminals were imprisoned. Few active egg thieves now remain.
Volunteers at Loch of the Lowes have played their part in this considerable reduction in wild bird egg theft. They have ensuring that the osprey eggs in the nest near the hides have been under constant surveillance, particularly during the hours of darkness. It has therefore been impossible for someone to climb to the nest or even to disturb the nesting birds from woodland below the nest without being observed.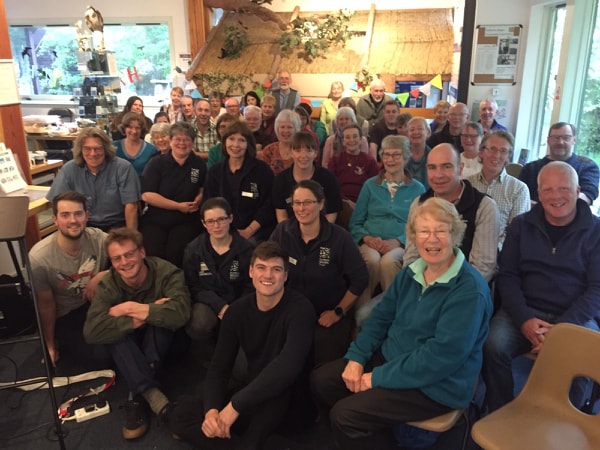 While catching and convicting those who kill birds of prey is a far bigger challenge than policing wild bird egg theft a start has been made through Operation Owl. Let's hope that the resulting public awareness and publicity that flows from that speeds up decisive action from the Scottish Government. It may also make the Westminster Government realise that the public have had enough of this criminal activity committed against our raptors.
For advice on recognising, recording and reporting wildlife crime see https://www.operationowl.com
Guest Blogger – Alan Stewart (retired Police wildlife crime inspector)
Help protect Scotland's wildlife
Our work to save Scotland's wildlife is made possible thanks to the generosity of our members and supporters.
Join today from just £3 a month to help protect the species you love.
---
Preface
As a retired wildlife crime detective and author of several wildlife crime books, Alan Stewart can draw on a wealth of knowledge and experience on the subject of raptor persecution. …