Guest blog by Leap Frog Wildlife Watch, Echo Award Winners 2019
We at Leap Frog Wildlife Watch Group were delighted to enter and win the Scottish Wildlife Trust's Wildlife Watch Echo Award 2019 by highlighting the need to promote the protection of the beavers. Echo is the official mascot of Wildlife Watch Scotland, and the winner of the award wins the custom made Echo cuddly toy to take on adventures with their group for a year.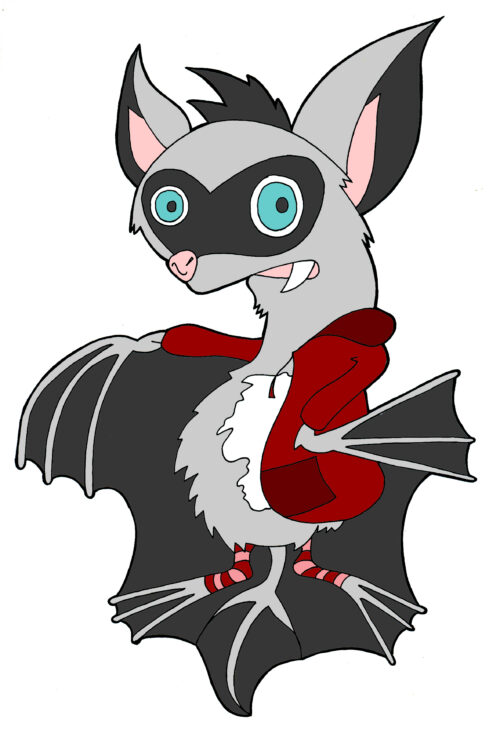 Beavers are a native species of mammal to Scotland but sadly due to persecution and habitat destruction they disappeared completely from the countryside.  However due to intensive efforts from various conservation organisations, including The Scottish Wildlife Trust, this fascinating animal has been reintroduced and thriving.  Their natural behavioural pattern involves building a lodge which creates a barrier to water flowing and results in water being dammed.
Unfortunately, this can cause conflict with landowners as it results in larger areas of pooled water and some tree destruction. Conversely, the environmental benefits brought about by these mammals have been demonstrated well in the areas of reintroduction.  The result is an increase in biodiversity, as the provision of water invites a new opportunity for wildlife to thrive, from plants to invertebrates, bird life and aquatic species.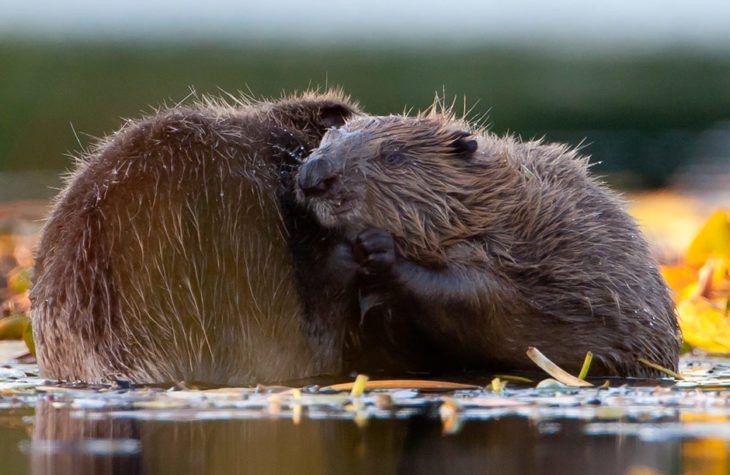 Last year we were very fortunate to have an Ecologist, who was personally involved in the re-introductory project, come and speak to our young Leap Froggers who range from 6 to 12 years of age. They were amazed at how the beavers can use their impressive teeth to fell trees and strip the bark off the wood and use it for lodge construction.  Additionally, they had the opportunity to feel the thick pelt of a beaver which keeps them warm even in the coldest months and had a look at their paddle-like tails. These are not only used for swimming; they are also used as a danger warning sign for other beavers by slapping it in the water.  We viewed camera trap footage, which revealed how they interact with each other and their feeding habits.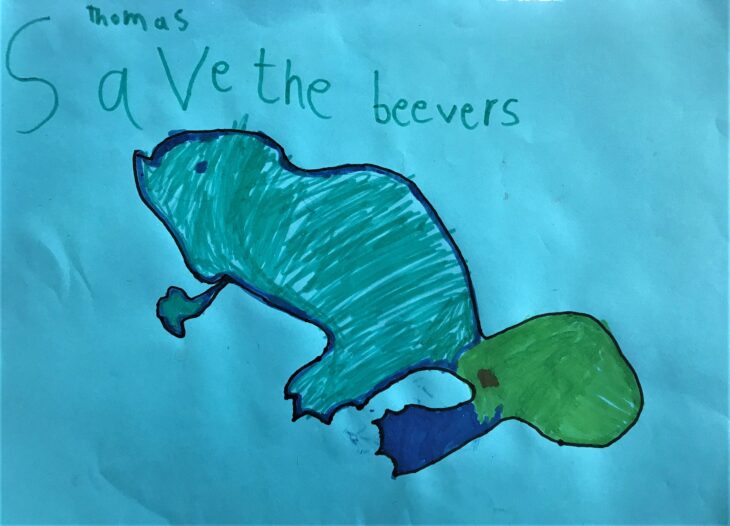 Having this knowledge, our Leap Froggers were delighted to create awareness for the protection of these mammals by designing a poster as part of the Echo Award 2019.  As the group created their posters, we discussed what we had learnt previously, from their diet to where they like to live and how they make lodges.  Additionally, we talked about why it is so important to protect and conserve these animals for the future because they play such an important role in the ecosystem.  Our group is thrilled to be awarded the winners of The Scottish Wildlife Watch Echo Award 2019 and look forward to taking our mascot on future nature-based adventures.
Lindsay Twilley – Leap Frog Wildlife Watch Leader
You can see all of the group's winning posters, below: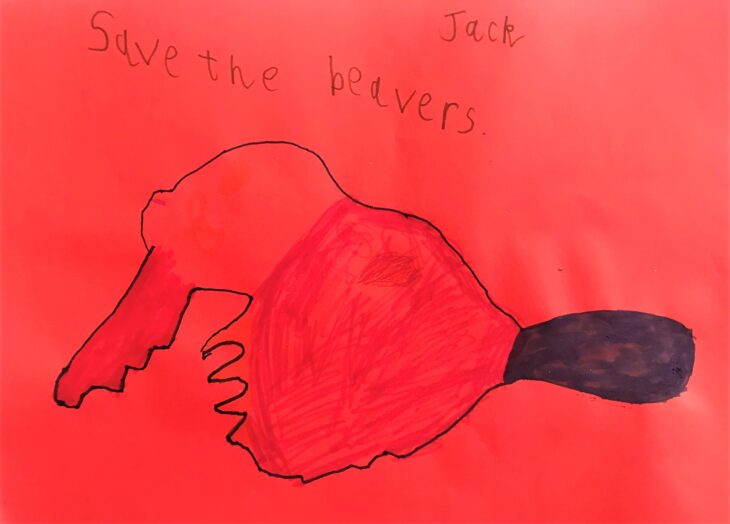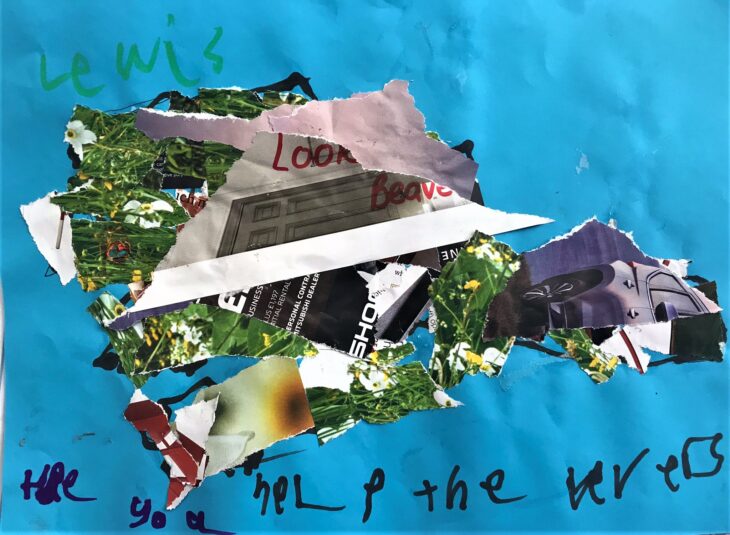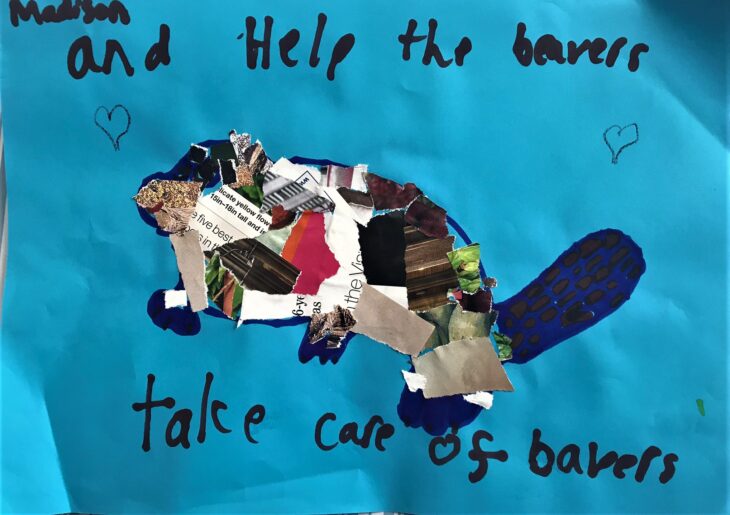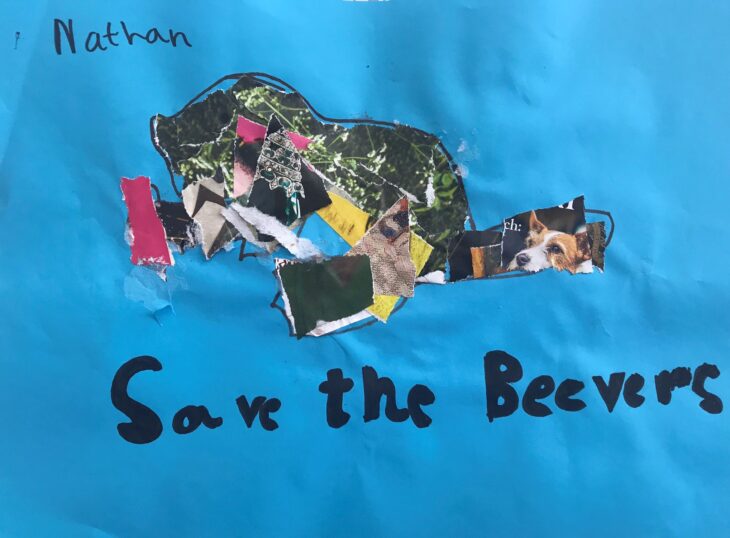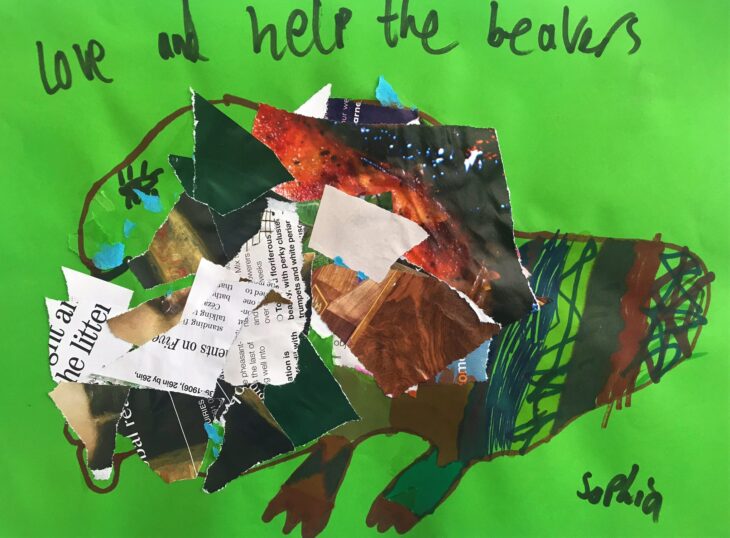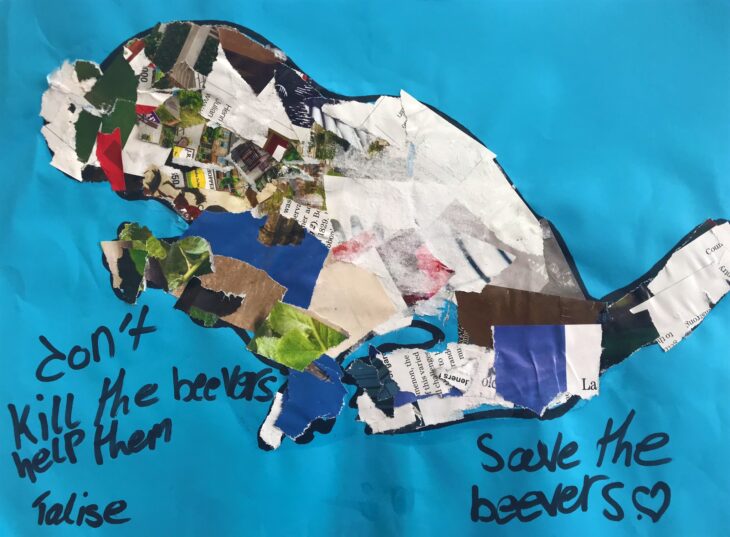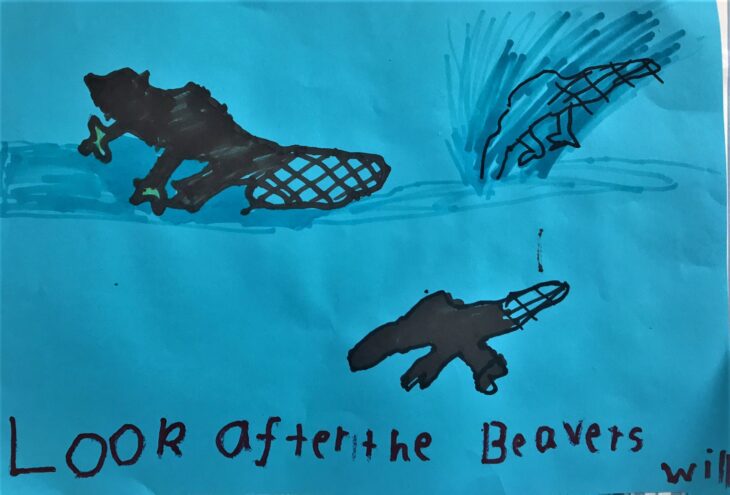 Help protect Scotland's wildlife
Our work to save Scotland's wildlife is made possible thanks to the generosity of our members and supporters.
Join today from just £3 a month to help protect the species you love.
---
Preface
We at Leap Frog Wildlife Watch Group were delighted to enter and win the Scottish Wildlife Trust's Wildlife Watch Echo Award 2019 by highlighting the need to promote the protection …