I am currently on a year long placement with the Scottish Wildlife Trust, which has been funded by Erasmus+. 
I am usually based in Inverness with Michelle but for the month of May I was lucky enough to be asked to go to the Isle of Eigg to work hand in hand with the ranger, Norah. After only spending a few days on the island, I knew what this experience was going to mean to me.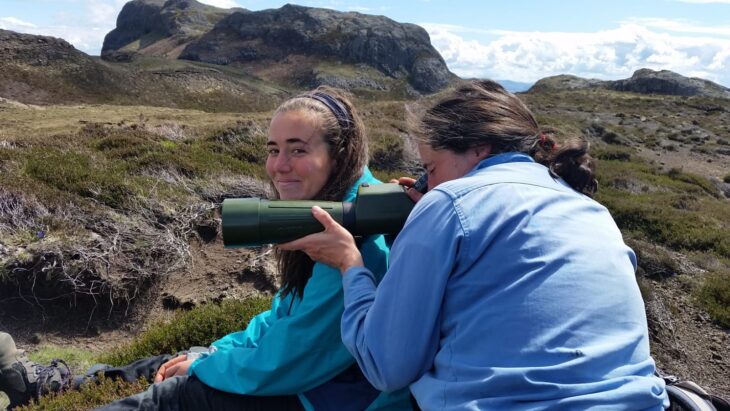 The Isle of Eigg is a small bit rich in biodiversity island where you can find a great variety of environments. It is a very inspiring place with a small community that together with the Isle of Eigg Heritage Trust manages the island. Renewable energy provides electricity and different wildlife conservation projects are currently being carried out there.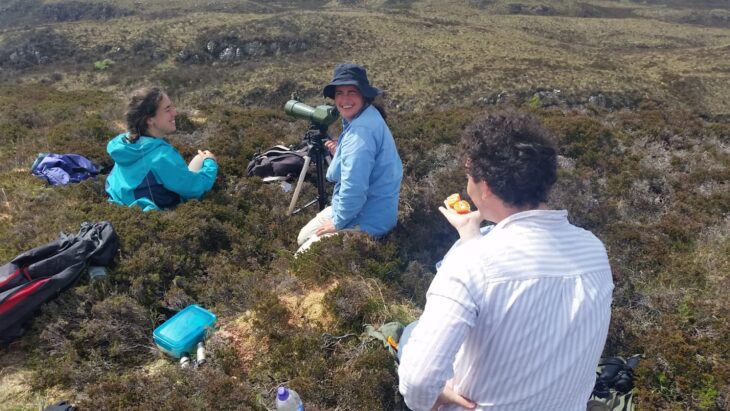 Approximately 30 years ago, John Chester, the former ranger started a detailed study of the wildlife on Eigg and it is this task that the Scottish Wildlife Trust volunteers alongside Norah have continued.
Each day on Eigg was different in order to cover all our targets, our duties were varied but always interesting. For example taking part in the wildlife guided walks was one of my tasks, assisting with these walks gave me the chance to help the visitors, as well as improve my own knowledge on field studies. It was very satisfying that little by little I could help the visitors.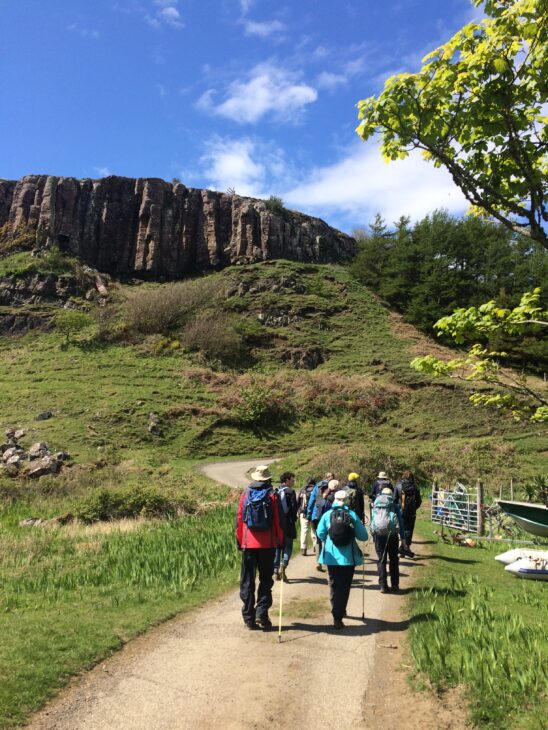 Apart from the work with the public, we were constantly taking wildlife recordings – a weekly butterfly transect is carried out and it is incredible to see how the butterfly population increases in numbers and species as the warm season arrives. We also helped John identify moths after successful moth trapping nights. More than 200 species of moth can be found on Eigg and some of the examples we found were very impressive.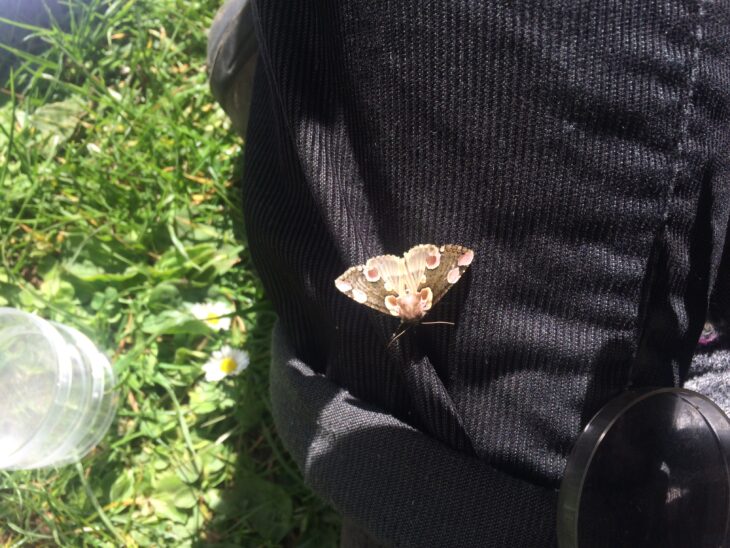 We also studied bigger flyers – birds. Staying on Eigg in May means being there to welcome many migratory birds that come to spend the summer on the island. I loved the swallow and sand martin arrivals, meeting the arctic terns, who were busy defending their nests and not in a particularly peaceful way and in my last couple of weeks I discovered the characteristic call of the stonechat.
Every week we monitored the golden eagle nests, this requires a lot of patience as we could wait up to two hours before there was any sign of life, but when this magnificent raptor finally appears in the lens of your telescope, you realise that the wait was well worth it. The volunteers are also involved in the hen harrier monitoring as they are also breeding on the island, again a lot of patience is necessary but watching the female and male sky dance is simply amazing.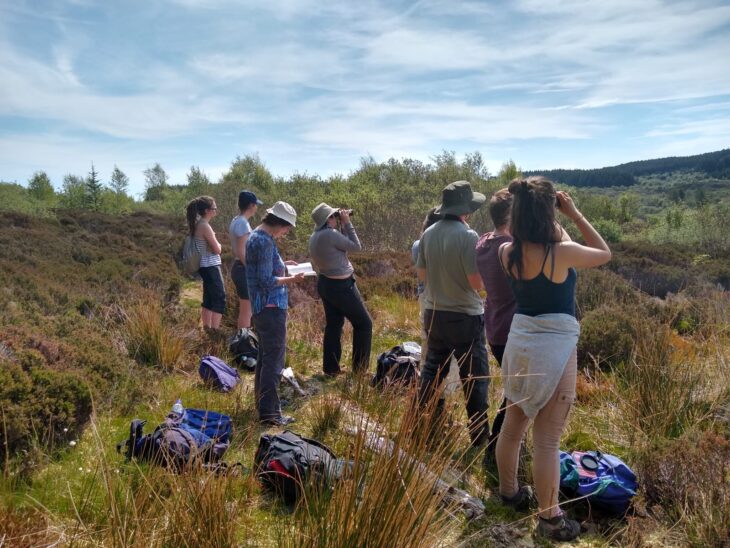 Observing and hearing nature at the same time is priceless and thanks to my time on Eigg, the people I worked with and the tasks I undertook, I understand it so much better.
Marta Zabaleguin
Marta is taking part in a 12 month European Voluntary Service placement with the Trust funded by Erasmus+. She is working across wildlife reserves in the north of Scotland with Reserves Project Officer Michelle Henley.


Help protect Scotland's wildlife
Our work to save Scotland's wildlife is made possible thanks to the generosity of our members and supporters.
Join today from just £3 a month to help protect the species you love.
---
Preface
I am currently on a year long placement with the Scottish Wildlife Trust, which has been funded by Erasmus+.  I am usually based in Inverness with Michelle but for the …