Sadly, and unexpectedly, our youngest chick died last night at around 8:30pm.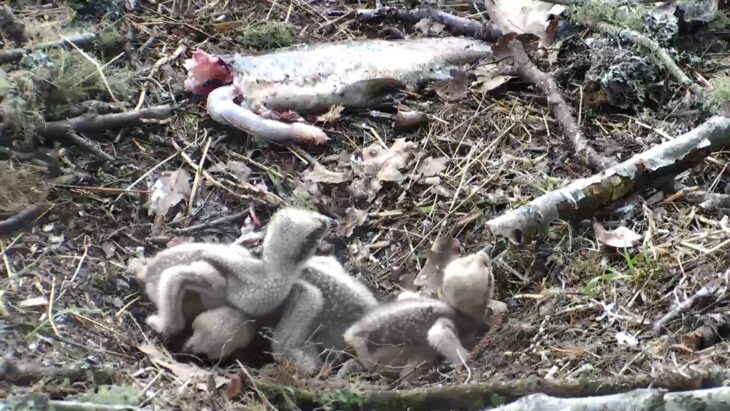 It appears to have become stuck on the edge of the nest and was then stepped on by both LM12 and LF15. It is tragic to lose a chick in these circumstances, particularly as it was managing to stay fed despite competition from its older siblings.
However, life on the loch never stands still. The priority for LM12 and LF15 is to care for their remaining young and give them the best chance of fledging succesfully. These young chicks are beginning to look more and more like ospreys each day.
Lowes team
Preface
Sadly, and unexpectedly, our youngest chick died last night at around 8:30pm. It appears to have become stuck on the edge of the nest and was then stepped on by …