Farewell to the Highlands
I can't believe how time has flown away, I am near the end of my placement. However, before I say goodbye, I would like to tell you how I spent the last couple of months. As the placement ends, I have much more responsibility, which opens some new doors for me. I had the opportunity to give a talk about my background and myself to other Scottish Wildlife Trust members in Inverness, talking about Hungary and my previous truffle collector experience. This gave me more confidence in public speaking and overall, I enjoyed this talk, which was well received.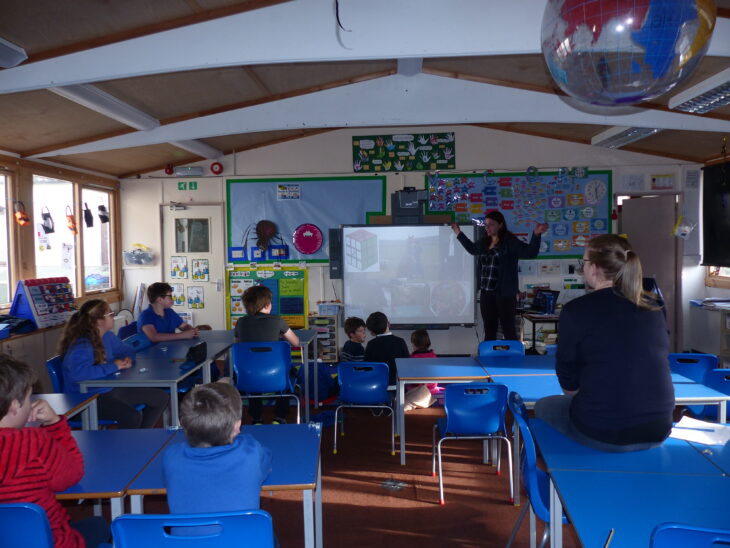 Before Christmas, I led a volunteer day on Spey Bay Wildlife Reserve. It was a challenge for me because I am fairly quiet by nature, but as soon as I started to talk, I felt I could be myself and was more relaxed. We had a really good time; the weather was great and we finished the day with a lovely BBQ. I love to work and talk with the local volunteers because they are really friendly and helpful.
We built a butterfly scrape to support the small blue butterfly and did some scrub removal; this is important because although the gorse is native in Scotland, it is an invasive species which needs to be managed. The more time that passes, the more my confidence and my skill set grows. My English is much better than at the beginning of the placement, and I have put a lot of effort into learning about flora and fauna which has paid off.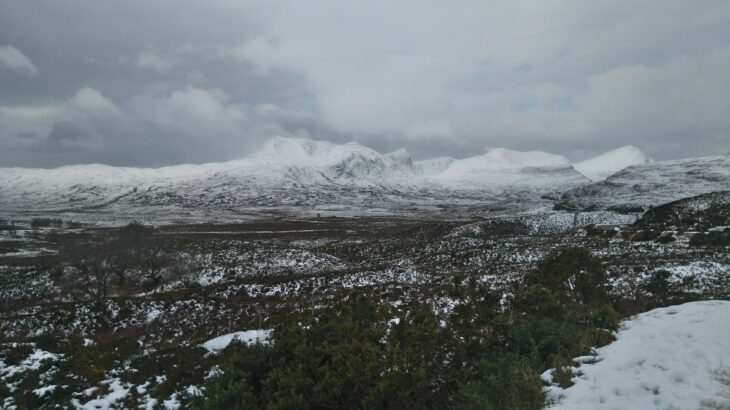 I spent the Christmas period with my boyfriend and his family in England. This was my first British Christmas, which was very different to what I'm used to, but I had such a good time! I tried the traditional food and I got to know the different traditions, both of which were very different to the Hungarian versions but I really enjoyed it. I also managed to introduce some traditional Hungarian food, the "töltött káposzta" (stuffed cabbages) which everyone seemed to enjoy just as much as the turkey!
As is true of the whole placement, Christmas flew by, however, with my batteries re-charged, I am ready for my final month with the Scottish Wildlife Trust. I will lead another volunteer day in Spey Bay and Ben Mor Coigach. In the last week we have visited Ben Mor Coigach reserve, where there has been much snow. I find the Scottish landscape very beautiful, despite the weather though the work must continue, which is a pleasure for me as I love the snow! It reminds me of my native Hungary.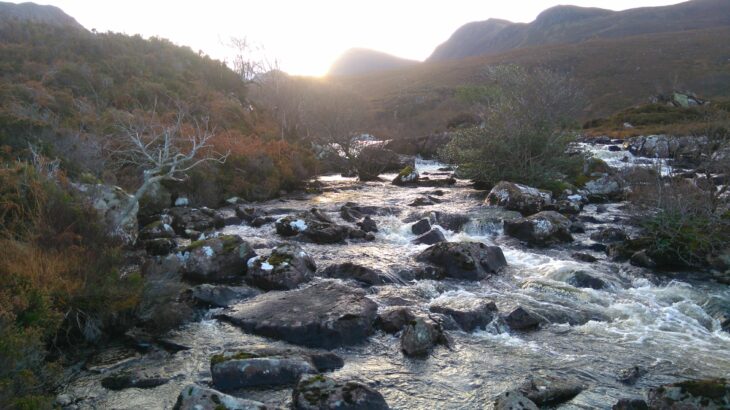 So, I would like to thank you all for reading my blogs. I have had an amazing time at the Scottish Wildlife Trust and it has been one of the best times in my life. If you haven't visited any of the Trust's reserves yet I strongly recommend that you do. They are amazing and contain a huge variety of wildlife where you always discover something new.
Mirella Toth
Mirella is taking part in a year-long placement with the Trust through the Erasmus+ funded European Voluntary Service. 
Help protect Scotland's wildlife
Our work to save Scotland's wildlife is made possible thanks to the generosity of our members and supporters.
Join today from just £3 a month to help protect the species you love.
---
Preface
I can't believe how time has flown away, I am near the end of my placement. However, before I say goodbye, I would like to tell you how I spent …