New report on the killing of birds of prey should spur action on wildlife crime
Our Director of Conservation Susan Davies explains why a new report on crimes against birds of prey highlights the need for targeted action including a new system of licensing for moorland management. 
The RSPB's Illegal Killing of Birds of Prey 2015-2017 report is a depressing read. It highlights continued illegal use of pesticides, spring traps and shooting of Scotland's raptors, alongside the failure of the Crown Office to bring cases to court.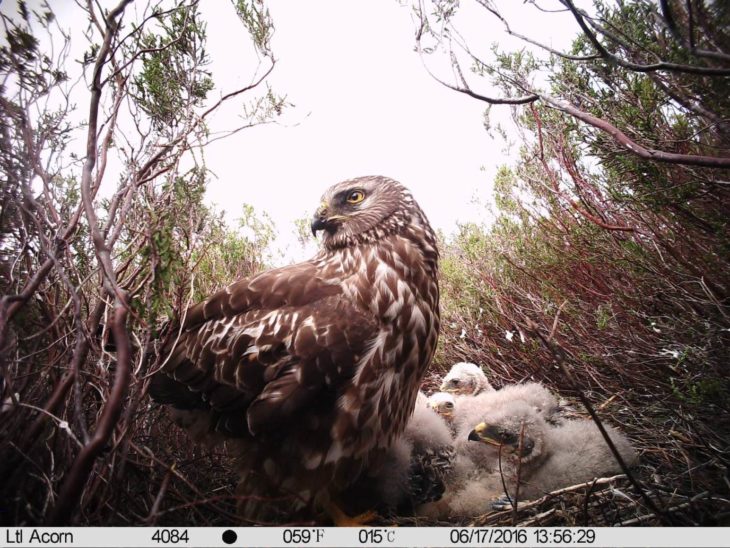 We live in a country that prides itself on a national and international reputation for the quality of our natural environment and yet there are criminals who are intent on destroying that reputation by carrying out crimes against some of our most iconic wildlife.
Worse still Scotland's game sector, which is fighting for its own future survival, seems intent on closing ranks and in so doing defending those involved, rather than shaming them and ousting them from their sector.
While our wildlife faces many environmental pressures the threat from wildlife crime is one which is, with the right leadership, resources and penalties, within the grasp of Scottish Government and the game sector to respond to positively and swiftly.
We believe there is a particular need for action in the following areas:
Increase the police's capacity to respond to wildlife crime incidents – Police Scotland has just one wildlife crime liaison officer in each of its 14 regional divisions. Improving detection and enforcement rates relies on more resources and better support.
Tougher penalties for those committing wildlife crime – a number of good recommendations were set out in the Wildlife Penalties Review Group in 2015. These were accepted by Scottish Government early in 2016 but two years on these recommendations there is no clear timescale for their implementation.
Introduce a licensing scheme for moorland management – crimes against raptors are of course just part of a bigger picture surrounding moorlands which are managed intensively to produce birds for shooting. A licensing scheme could address a whole suite of wider issues, including best practice in muirburn, use and impact of medicated grit on wildlife and human health, the impact of intensive predator control on a wide range of animals such as stoats, weasels, foxes, corvids which are killed to reduce the pressure on grouse populations, and an end to the practice of mass culls of our iconic mountain hares.
Adaptive management partnerships – there needs to be more support for projects that bring land managers, conservationists and scientists together to understand the complex relationships between upland species and habitats, and work to find the right solutions to potential conflicts.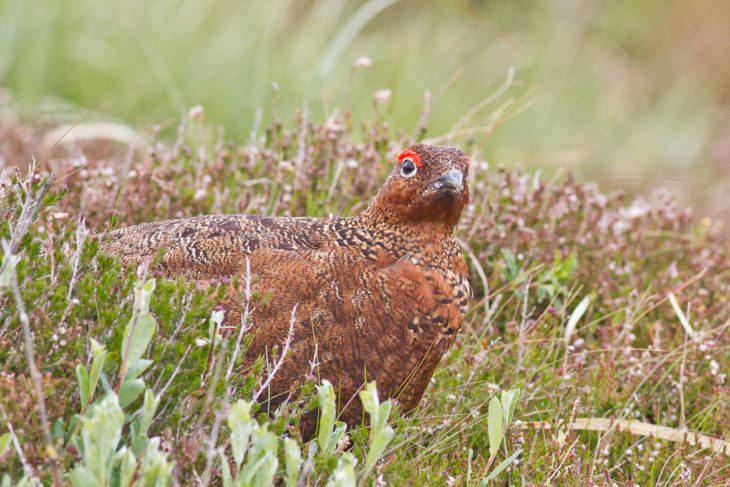 Scottish Ministers, including the First Minister, have made a number of statements to the Scottish Parliament about the unacceptability of a range of practices linked with intensively managed grouse moors. It is high time that the Scottish Government moved from rhetoric to swift action to protect Scotland's wildlife. Doing so will safeguard our national and international reputation for being a country that values its environment.
We encourage those living, working or using the countryside to be vigilant and to shine a spotlight on bad practice and unequivocally condemn those involved in illegal activities.
If you witness a suspected wildlife crime in action or a suspect is nearby, call 999 immediately and ask for the police. For all other enquires, the non-emergency 101 number should be used.
Find out more about the threat to Scotland's wildlife through wildlife crime. 
Help protect Scotland's wildlife
Our work to save Scotland's wildlife is made possible thanks to the generosity of our members and supporters.
Join today from just £3 a month to help protect the species you love.
---
Preface
Our Director of Conservation Susan Davies explains why a new report on crimes against birds of prey highlights the need for targeted action including a new system of licensing for …