Jonny Hughes: What do the next 100 years of Scottish forestry have in store?
Almost one year after the end of the Great War, on 1 September 1919, an act of parliament established the Forestry Commission. The new body was given responsibility for afforestation, producing timber and giving grants to landowners to build up a strategic timber supply after Britain's stocks were all but exhausted during the war effort.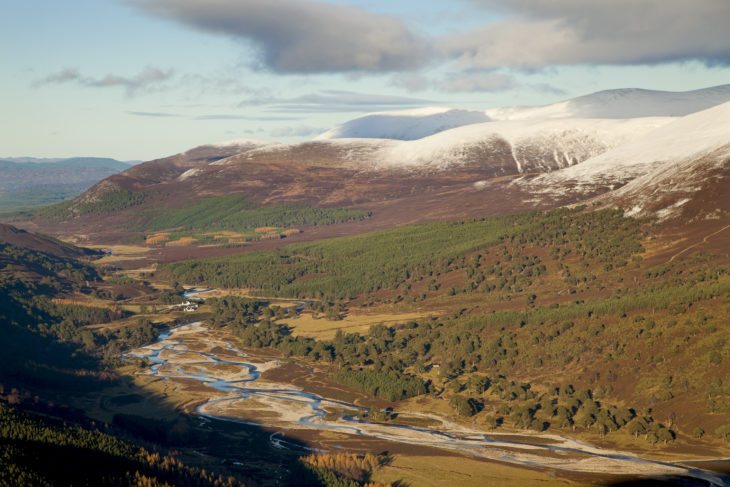 Over the past 99 years, the Commission has increased woodland cover in Scotland from less than 4% of total land area to 19% today. Not a bad effort, though still well short of the European Union average of 35%. Forest industries in Scotland now contribute around £1 billion to the economy and support 25,000 jobs.
What the strategy includes, or doesn't, will have big implications for both the quality and physical appearance of our environment, our efforts to tackle climate change, and both urban and rural communities.
The Forestry Commission won't quite make it to a hundred to celebrate these milestones as it is currently being abolished and replaced by two new bodies. Reporting to Scottish Government, Scottish Forestry will be look after regulatory, policy, support and grant-giving functions and Forestry and Land Scotland will manage the national forest estate. They will be guided by a new forestry strategy, due out in the coming months.
What the strategy includes, or doesn't, will have big implications for both the quality and physical appearance of our environment, our efforts to tackle climate change, and both urban and rural communities.
Targets for creating new woodlands are seriously ambitious. Fergus Ewing, the forestry secretary, wants to establish 10,000 hectares a year, rising to 15,000 by 2023. That is a lot of trees and there is a job to ensure this new wave of forests is sensitively designed if we are to avoid alienating communities disenfranchised in the past by having vast spruce forests plonked unceremoniously on their doorsteps. No one wants a return to the bad old days of the 1970s when rectangular blocks of lodgepole pine and Sitka spruce were planted without thought in areas such as the Flow Country.
A forestry strategy fit for the 21st century will hopefully be different. It will foster the creation of woodlands designed to blend naturally into Scotland's dramatic landscapes. It will embrace a variety of tree species, over half of which will be our own native trees, in order to provide quality habitat for wildlife and increase resilience to tree diseases. It will encourage forest landscape restoration through natural tree regeneration by tackling overgrazing by deer.
It will ensure foresters work with upland farmers to support the recovery and development of wood pastures where scattered trees grow in the presence of livestock. It will nurture and diversify existing forests so some trees are able to mature into ancient trees and where a mix of light and shade allows hundreds of wildflowers to thrive. It will promote access to ever more woodlands so people of all ages can have fun biking, walking and just being in nature. At least it should.
Can the new forest strategy do all this while still producing quality timber and doubling the turnover of the industry to £2 billion a year? It could if it ditches the language of maximisation and embraces the language of optimisation. If the forestry strategy tries of max out any one benefit of woodland at the expense of all the others, it will fail.
There will of course be some special places where nature or timber production takes precedence, but the next 100 years of forestry in Scotland will be all about creating multi-functional woodlands which turn a profit, provide wildlife habitat, are valuable community resources and are beautiful, inspiring places in which we can seriously enjoy ourselves!
This article first appeared in The Scotsman on 4 December.
Read more
Scottish Wildlife Trust response to consultation on Scotland's Forestry Strategy
Help protect Scotland's wildlife
Our work to save Scotland's wildlife is made possible thanks to the generosity of our members and supporters.
Join today from just £3 a month to help protect the species you love.
---
Preface
Almost one year after the end of the Great War, on 1 September 1919, an act of parliament established the Forestry Commission. The new body was given responsibility for afforestation, producing …