Hey there!
It's Roger here again!
I am enjoying this European Voluntary Service (EVS) with the Scottish Wildlife Trust because you never know what you will be doing the next day. Indeed, you don't know it until you start the day. The reason is because your work usually depends on the weather. Sometimes we have to change our plans because of problems that arise unexpectedly. In general, that's great because every day you do different things and you never settled down into a routine.
Our main objective is to preserve and conserve the biodiversity of several nature reserves in Ayrshire on the west coast of Scotland and at the same time guarantee the security and safety of all the people who visit these reserves. To achieve this goal, I work doing different practical conservation tasks depending on the season and on the weather.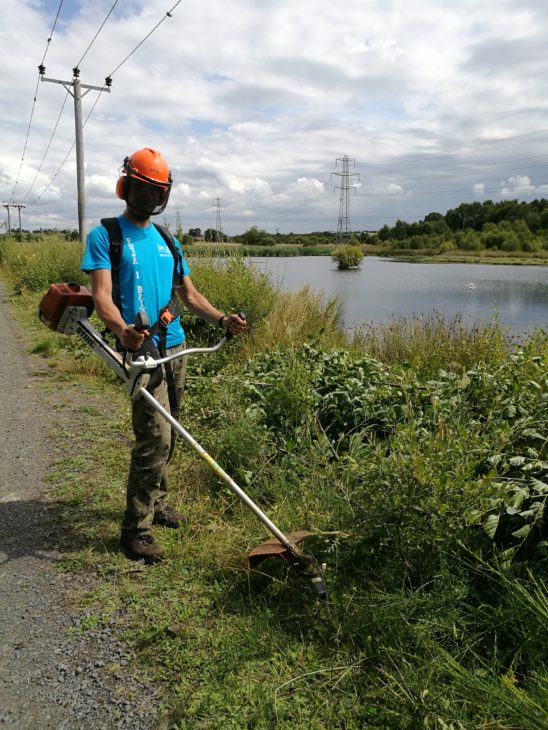 This summer, several times I used a brush cutter to cut grass and rushes which were blocking the pathway and in some cases we sprayed it with a weak herbicide. Summer is the best time because the weather is drier and a great number of plants haven't spread their seeds yet. This is an important point, especially if you want to prevent invasive plant species from spreading. I remember when I had to go into a reserve to spray some specific non-native plants and I had to cross into a dense forest looking for these plants. I felt like an explorer lost in an exotic jungle. In fact, one of the things that I like to do the most is to explore natural places. Scotland has fantastic countryside and fabulous landscapes.
Of all the Scottish Wildlife Trust's nature reserves that I've visited, my favourite is Ayr Gorge Woodlands. It's a nice place through which flows a long river, the River Ayr. It's a fantastic area if you want to see many kinds of birds or mammals such as roe deer, squirrels and bats. I truly recommend the walk into the woodland and you can immerse yourself in the environment and the calmness.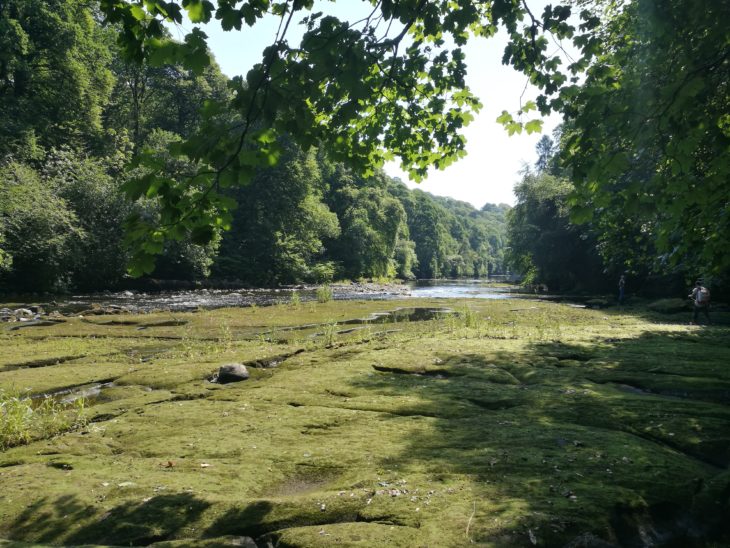 I have a special affection for Ayr Gorge Woodlands because I helped to build some wooden steps in one part of the pathway and I met dog called Benji. This was a lovely dog who accompanied us while we were building those steps. Thanks to Benji our work was a bit more pleasant and we had a great time playing a game of fetch with him.
Having worked here, I love to think that this reserve has a small part of me because I helped to make it more accessible for everyone.
See you in my next post!
Roger Vidal, EVS volunteer
Help protect Scotland's wildlife
Our work to save Scotland's wildlife is made possible thanks to the generosity of our members and supporters.
Join today from just £3 a month to help protect the species you love.
---
Preface
Hey there! It's Roger here again! I am enjoying this European Voluntary Service (EVS) with the Scottish Wildlife Trust because you never know what you will be doing the next …