Islands at Scottish Wildlife Trust
I would like to tell you more about my placement in Scotland. This is my eighth month here at the Scottish Wildlife Trust. I cannot believe how the time flew away so fast. We were so busy in the last few months; many things going on and I have learnt many new skills and got many new experiences. I am a first aider now and I also have a brushcutter licence as well. We went to the 'Sea Life, Our Life' marine conference in Ullapool. I have heard new interesting information about basking shark behaviour and about the plastic problem in the ocean.
In July I spent two weeks on the Isle of Eigg assisting Norah who is the Reserve Ranger there. I really loved to be there. Such a beautiful place with really nice people and community. I lived in a shared accommodation with other volunteers from the Eigg Trust and from the Trust as well. With other volunteers I carried out shore watching, butterfly surveys, and guided walks. I saw hen harrier for the first time in my life. They are so amazing. I spent so much time to discover the island and get insight the wildlife there. I went swimming almost every day and where I used to swim I saw porpoises one of the morning before I went to work. I spent a day with John Chester who is a real "bird man". He wrote a book about birds- The Birds of Eigg. He knows everything about birds and I loved to learn from him. He also has a moth trap, which caught some moths one night, and I helped to identify them. I really enjoyed it. One of my favourite days on Eigg was when we had a seashell finding event with kids. Norah developed a game with them and we went down to the beach and tried to identify shells. I really like the way how Norah lead events. I learnt a lot from her. Wait… I almost forget to tell you about the oystercatcher nest which we found one day. We saw a chick as well in the nest which is amazing news because on the Island they struggled this year because the rats killed many chicks. We were happy when we found that nest with the chick inside.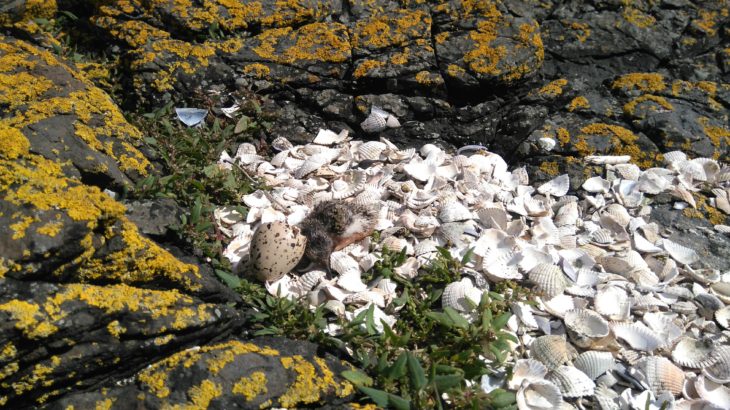 Imagine a small secret island in north of Scotland where you can only go when the weather lets you go, and the only "ferry" that can take you is more like a small boat… This is Handa. I also spent one week on Handa Island assisting the Rangers with seabird surveys and monitoring non-native species on the island (mink and rats). I also gave welcome talks to visitors to inform them about the wildlife on the island, how to minimise disturbance to wildlife, and any health and safety considerations. That was a challenge to me because I have quite a shy personality but after a couple of talks I had more confidence with giving talks and the visitors were so nice as well. I fell in love with Handa. Such an amazing island on the edge of Scotland. I would recommended visiting if you haven't been there before.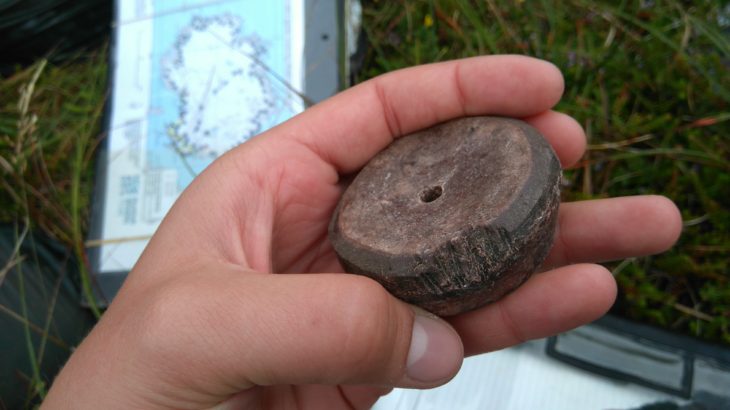 After all, I finished with my personal project. As part of my project I organised a trapping event with the local school in Achiltibuie; I also gave a presentation for them about small mammals, we checked some owl pellets together, and I developed a food chain game as well to keep their interest up. I really enjoyed being with the kids, they are so open and interested about everything. It gave me new skills such as good presentation skills while I prepared it.
So I love to be here, I love volunteering at the Scottish Wildlife Trust, definitely this is the best year of my life. I will coming back soon with my last blog, I hope you enjoy reading my experiences.
Help protect Scotland's wildlife
Our work to save Scotland's wildlife is made possible thanks to the generosity of our members and supporters.
Join today from just £3 a month to help protect the species you love.
---
Preface
I would like to tell you more about my placement in Scotland. This is my eighth month here at the Scottish Wildlife Trust. I cannot believe how the time flew …