The Problem with Beech Trees
A few weeks ago we saw just how much damage strong winds can cause in a few hours. Many trees came down across the whole country and here at Falls of Clyde we almost had to spend a night in the office due to a road block at New Lanark.
While the destruction of old trees isn't something we want to see, it is actually something we should be expecting over the coming years. You may not have noticed but a large proportion of the trees blown down by Storm Ali were Beech (Fagus sylvatica). This is a species with a shallow root structure, making it more susceptible to wind damage than many of our native species.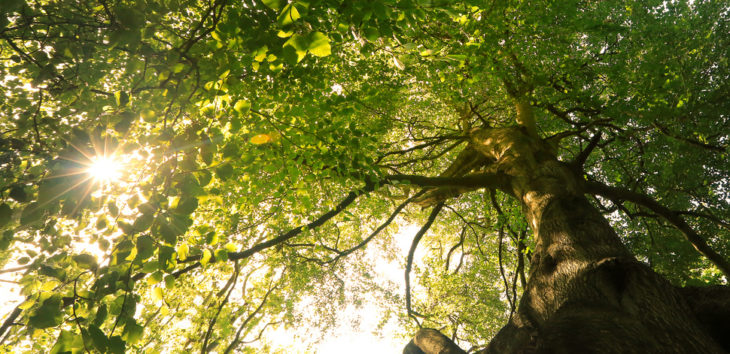 In recent years Beech has been considered to have somewhat of an identity crisis because scientists were unsure whether or not the species we find in Scotland was in-fact native. This is because Beech trees are naturally found only in southern parts of England. Those in Scotland – usually lining roads and avenues – were brought up in the Victorian period, and have colonised our countryside well ever since. Last year the experts finally discovered that the species growing in Scotland did originate from the UK and not mainland Europe… but that still doesn't help with the problem of them blowing over easily. In fact, as many of these Beech trees are of similar age they will become weaker at the same time and in high winds their root systems may not have the capacity to support their weight.
Beech is widespread across mainland Europe, except in Scandinavia which experiences similar weather to Scotland. It's likely that this species prefers a calmer climate, however our ancestors weren't thinking about that when they planted them here over 100 years ago!
Jenny Mann, Falls of Clyde Assistant Ranger
Help support our vital work and join us today!
Help protect Scotland's wildlife
Our work to save Scotland's wildlife is made possible thanks to the generosity of our members and supporters.
Join today from just £3 a month to help protect the species you love.
---
Preface
A few weeks ago we saw just how much damage strong winds can cause in a few hours. Many trees came down across the whole country and here at Falls …