Welcoming the Autumn Colours
September 23rd officially marked the start of Autumn and the Falls of Clyde are definitely starting to look the part! Unfortunately our once beautifully leaf-blown paths are again covered in a mosaic of colour, but I can't get too angry as it's just nature's way of preparing for the cold months ahead.

During the summer trees produce a chemical called chlorophyll which gives leaves their green colour and helps them absorb sunlight. However with the loss of sunlight towards winter production of this will slowly stop and the leaves will lose their green shades. As this occurs we begin to see the bright yellow, vibrant orange and rich rust shades that are made by carotenoid pigments – these are actually present within the leaves all year round, but are hidden during the summer months by chlorophyll.
Some trees, such as oaks and maples, will also produce anthocyanins, which give the leaves red and purple shades. These chemicals can help the tree recover any final nutrients from the leaves before they are shed.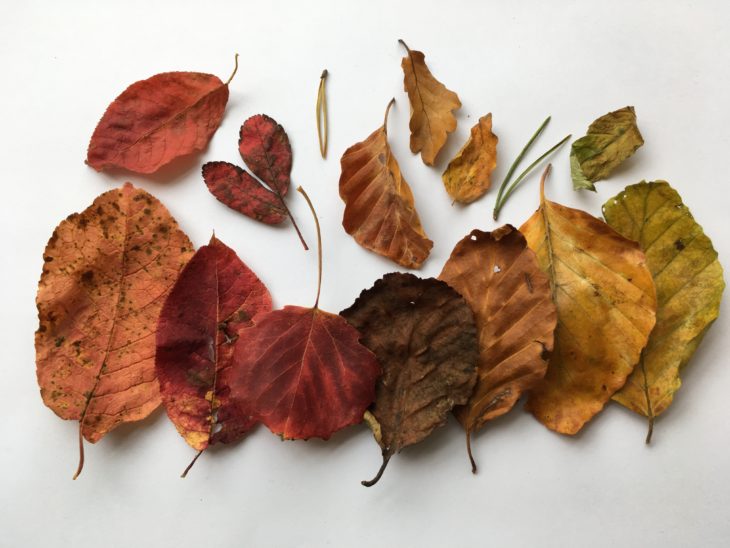 In order to drop their leaves the tree will create a separation layer at the base of each leaf stem just before the production of chlorophyll stops. Eventually when the winds pick up and the first frosts appear this separation layer, made of cork like material, is weakened and the leaves will eventually fall. This isn't the end however, as the discarded leaves will now fertilise the earth under the tree providing a final source of nourishment.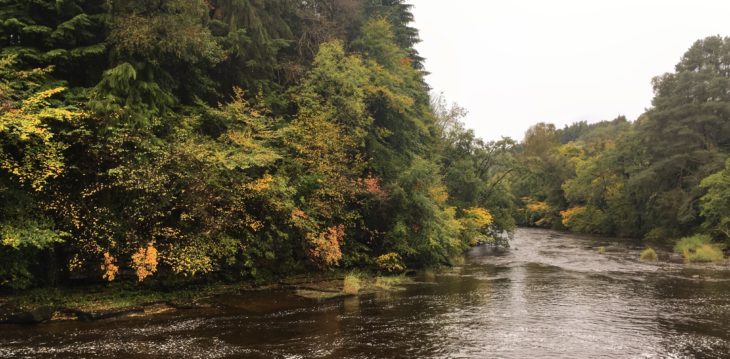 Now is a great time to learn more about the natural processes happening all around us and the Woodland Trust even have a great activity sheet you can download for your kids to help them learn why the leaves change colour!
Jenny Mann, Falls of Clyde Assistant Ranger
Help support our vital work and join us today!
Help protect Scotland's wildlife
Our work to save Scotland's wildlife is made possible thanks to the generosity of our members and supporters.
Join today from just £3 a month to help protect the species you love.
---
Preface
September 23rd officially marked the start of Autumn and the Falls of Clyde are definitely starting to look the part! Unfortunately our once beautifully leaf-blown paths are again covered in …