Our reaction to the 2018/19 Programme for Government
This week saw the publication of the the Scottish Government's Programme for Government (PfG), which was announced by the First Minister on Tuesday.
A number of positive proposals are contained in this year's programme, however some of these announcements are relatively modest given the massive global threats that our environment is facing. We also believe there are a number of missed opportunities to secure protection for Scotland's environment after Brexit.
Welcome developments for Scotland's environment  
There are several key aspects that are welcome and support the Trust's goals of healthy ecosystems, protected places, thriving species and a Scotland that values and benefits from nature. These include:
The recognition that we need to "do more to safeguard our biodiversity, species and habitats for future generations to enjoy".
Acknowledgement that "our rich ecological capital and natural environment are powerful assets that can help create economic value for the country as a whole".
Incorporating the UN Convention on the Rights of the Child into domestic law, particularly given that Article 29 states "Parties agree that the education of the child shall be directed to (e) The development of respect for the natural environment".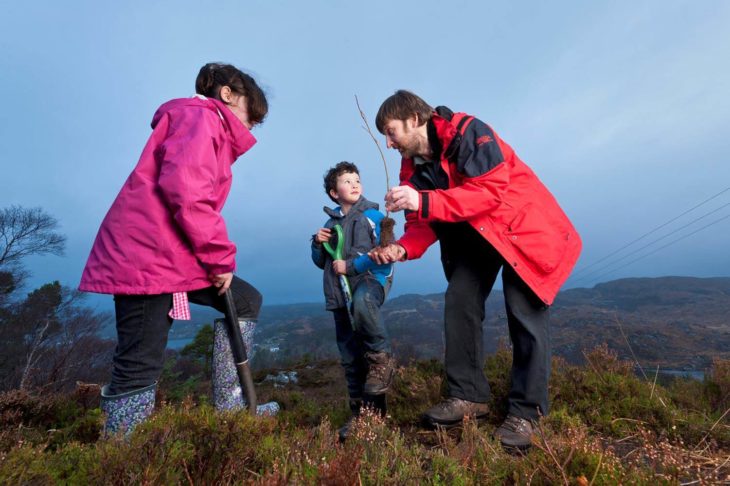 Improving compliance with the biodiversity duty under the Nature Conservation (Scotland) Act 2004. A long overdue and welcome initiative.
Low carbon farming initiatives including a renewal of the Farming for a Better Climate Programme.
A commitment to consult on the environmental governance which will appear after Brexit with the loss of the infringement proceeding mechanism of the European Commission.
A reaffirmation of ambitious woodland creation targets of 10,000 hectares a year, rising to 15,000 by 2025, although we remain concerned by the lack of an explicit commitment to at least half of this planting being made up of native species.
There are also encouraging developments for marine conservation including a new deep-sea marine reserve, a new Scottish Seabird Strategy and proposed consultations on four new Marine Protected Areas by the end of this year. We also welcome the commitment to establish a world-leading, sustainable fisheries management strategy by the end of 2019.
Many modest commitments do not go far enough 
While many of the commitments in the PfG reflect the Trust's priorities, these proposals are relatively modest and are unlikely to create the step change required to create a truly sustainable economy where we are not just maintaining natural capital but enhancing it for future generations.
The focus on increasing resilience of our natural systems through challenge funds for climate, water environment and biodiversity is welcome. We note, however, with some concern that the biodiversity fund element is not 'new money'. It simply recycles funds taken from resource cuts made to some environmental NGOs through their framework agreement arrangements with Scottish Natural Heritage.
Other areas where the Trust feels the PfG does not go far enough include:
The goal of "net-zero emissions of all GHGs not just carbon, as soon as we feasibly can" lacks a clear time commitment and there is no explanation of how the desire for net-zero emissions squares with the intention to maximise oil and gas recovery from the North Sea.
No recognition of the scale and urgency of the need to fundamentally reform Scotland's economically and environmentally deficient system of agricultural support. The hundreds of millions of pounds of 'entitlement' payments to farmers should be used more effectively to secure a range of non-market public benefits in line with detailed proposals set out in the Trust's Land Stewardship Policy.
The Central Scotland Green Network (CSGN) and pollinator hubs along the John Muir Way whilst welcome are too small scale to tackle the climate change adaptation challenge facing Scotland. We need a National Ecological Network (NEN) for this, yet there is no commitment to the NEN in the Programme despite it being a delivery commitment in the Biodiversity Route Map to 2020.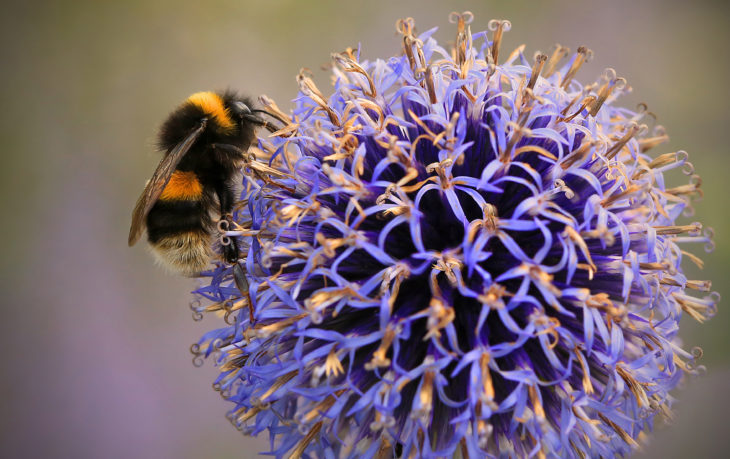 While the ambitious woodland creation targets are welcome we remain concerned about the lack of an explicit commitment to planting native species and natural regeneration from reductions in grazing and browsing pressure by deer. Historically high deer numbers are perhaps the biggest systemic driver of biodiversity loss and ecosystem degradation in the uplands, but there are no proposals to address this and other pressing upland management issues in the PfG through, for example, a commitment to develop an upland vision.
A real "natural health service" will need more ambition than that set out in the PfG. It would have been good to hear more on how exactly we will "open up the joy and health-giving properties of our natural environment to everyone". More investment in improving the quality and accessibility of natural green space would deliver mental and physical health benefits across Scotland.
No recognition of the serious environmental challenges being faced by the aquaculture industry or any clear proposals to tackle them.
Nothing on the need to scale up and invest in peatland restoration or to secure European Protected Status for the beaver in Scotland before we exit the EU.
Future opportunities 
It is interesting that there is a clear commitment to deliver an Economic Action Plan by October this year and we look forward, through the Scottish Forum on Natural Capital, to working with government on developing aspects of the plan. A commitment to publish an Environment Action Plan alongside the already announced Environment Strategy, with a strong link between the two Action Plans would have been very welcome and is a missed opportunity.
Finally, and perhaps most important of all, we would have liked to have seen a more explicit commitment to 'non-regression' of EU-derived environmental legislation in Scotland after Brexit and future adherence to the body of EU environmental law just as if we were a full member of the European Union. Instead we hope to see this commitment front and centre in the proposed new Environment Strategy.
Dougie Peedle and Jonny Hughes
Dougie Peedle is Head of Policy and Jonny Hughes is Chief Executive of the Scottish Wildlife Trust.
Help protect Scotland's wildlife
Our work to save Scotland's wildlife is made possible thanks to the generosity of our members and supporters.
Join today from just £3 a month to help protect the species you love.
---
Preface
This week saw the publication of the the Scottish Government's Programme for Government (PfG), which was announced by the First Minister on Tuesday. A number of positive proposals are contained in …