I think I have one of the best-positioned desks ever. If I am inside working on something I can watch what's going on outside whether that be the daily occurrence of the heron (I call it Henry), fluffy-headed goose ganders, dippers diving for fish or a shiny blue kingfisher.
Kingfishers are known for being elusive and don't often like being around people. So at the height of summer, they can be hard to spot in some of the busier areas of the reserve. However, there are frequent sightings from those patient and lucky enough to be in the right place at the right time. Last week, like the last few years we have had the kingfisher return to a favoured spot just outside the window of the Falls of Clyde office right behind my computer.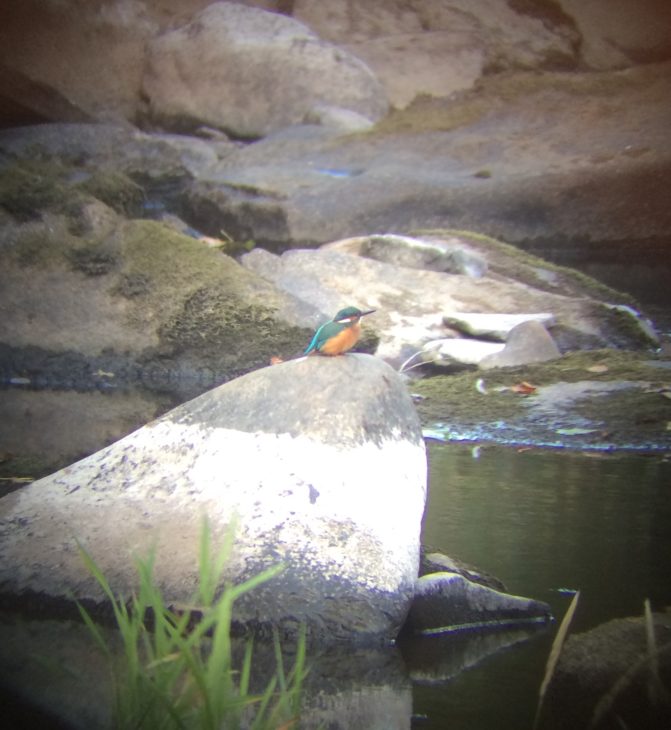 I have enjoyed my time at the Falls of Clyde so much, and I have learned so much more than I ever thought possible in such a short period of time. I can't quite believe it's coming to an end. The leaves are starting to change colour and pine needles are starting to cover the freshly cleaned paths once again. Beautiful fungi are appearing all over the woods and brambles are covered in juicy ripe blackberries. All this means it's time for me to go back to Uni.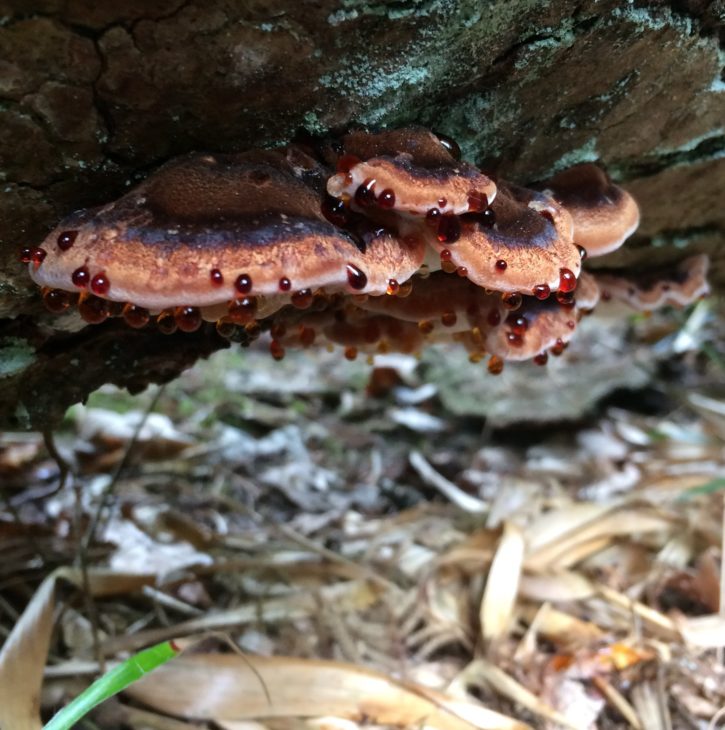 I have done so much this summer including reserve safety inspections, ID courses, surveys, Dipper watch, leaf blowing, digging ponds, building bat houses and so much more. My highlights are so hard to pick. Most of them have been featured on my blogs but the best bit has been that every day is different and you never know what's coming next, no matter how hard you try to plan.
I don't think I will ever forget this place or all the things I learned here. I would love to be able to stay and see all the changes that are coming in winter and spring.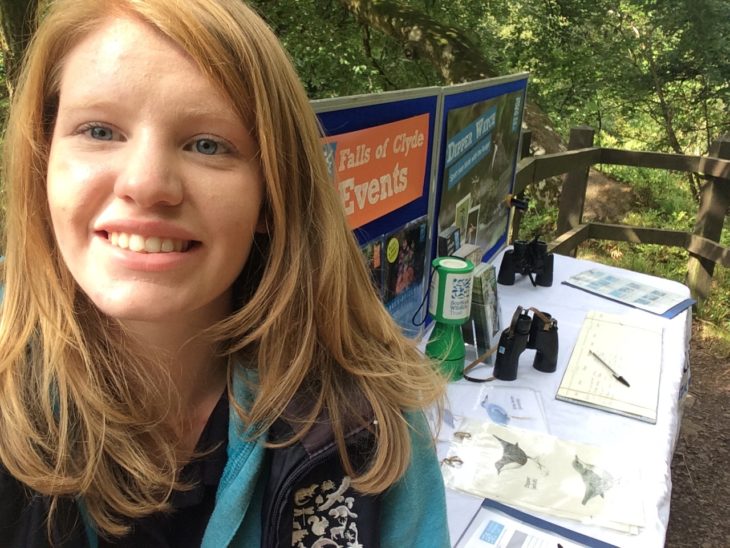 If anyone is looking at this considering whether to apply for an internship here, go for it you certainly won't regret it.
I would like to say a huge thank you to everyone who has made this experience so unbelievably amazing. All the staff and of course the volunteers that have helped me every step.
Goodbye for now,
Cait McCauley, Falls of Clyde Assistant Ranger Intern
Help support our vital work and join us today!
Help protect Scotland's wildlife
Our work to save Scotland's wildlife is made possible thanks to the generosity of our members and supporters.
Join today from just £3 a month to help protect the species you love.
---
Preface
I think I have one of the best-positioned desks ever. If I am inside working on something I can watch what's going on outside whether that be the daily occurrence …