Ospreys Chicks ringed 2018
This morning (2nd July) our two young ospreys were ringed by licensed ringer Keith Brockie.
It was a beautiful, calm, warm morning and the whole procedure went very smoothly.
Their ring numbers are LN1 and PT0 (Blue with white lettering on the left leg) and both are believed to be male.
Another milestone successfully passed.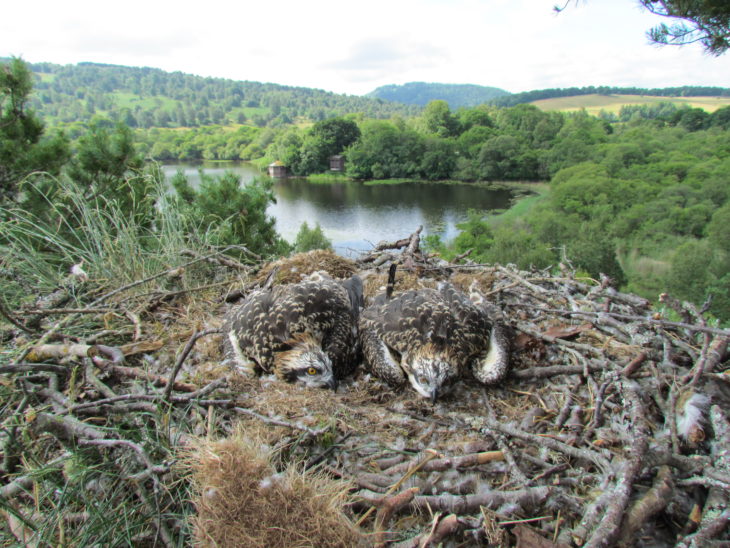 Cherry
Visitor Centre Assistant
Preface
This morning (2nd July) our two young ospreys were ringed by licensed ringer Keith Brockie. It was a beautiful, calm, warm morning and the whole procedure went very smoothly. Their …