It's now been a week since PT0 fledged, and four days since LN1 fledged. They are both doing extremely well, and it's an exciting time for visitors as they are seeing a lot of osprey action from the hides.
Webcam viewers get a little bit less of the action now as the chicks are spending shorter amounts of time on the nest. They are perching regularly now in the birch trees opposite the hides. It appears that, although they don't have to spend time together, the chicks are still staying close by each other.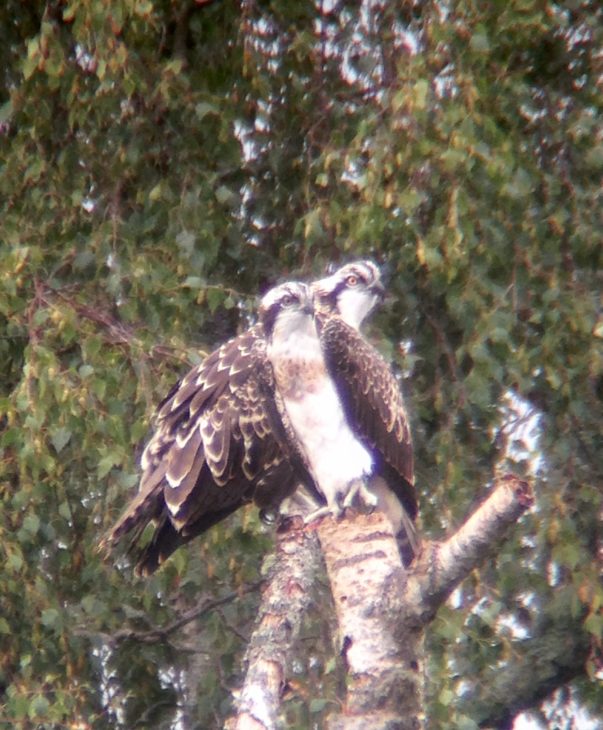 Now that they are capable of flying, the chicks will learn to fish for themselves. Visitors have watched one of the chicks sit on a very bendy branch that hangs over the water, with his head bobbing. We expect that he is getting to grips with watchingthe creatures in the water before trying to fish. One of our volunteers also saw a chick attempt to dive yesterday (21/07), though it had a bit of a struggle trying to get back out of the water. Though it's hard to watch, it's all part of them learning to fish and a very important process!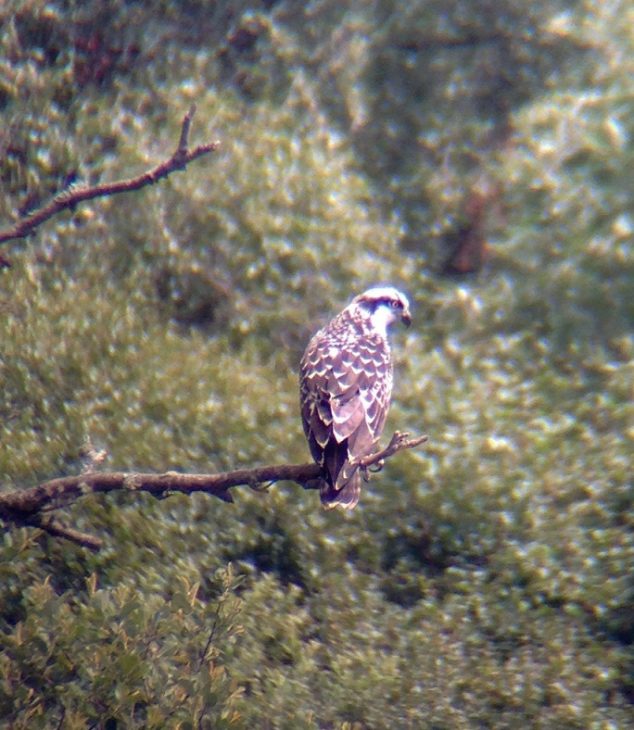 The chicks will stay in the area now for another 4-6 weeks, and after that they will separate from LM12 and LF15 permanently and begin their migration, most likely to West Africa. It's amazing that after just 12 weeks, these chicks can fly up to 5000 miles to reach their wintering destination.
It's not long until LF15 will leave to start her migration. Last year she left Lowes around the 5th of August, so it is possible that she may leave in around 2 weeks time. LM12 will stay with the chicks and watch over them while they learn how to fish.
Thanks for reading,
Olivia
Visitor Centre Assistant
Help protect Scotland's wildlife
Our work to save Scotland's wildlife is made possible thanks to the generosity of our members and supporters.
Join today from just £3 a month to help protect the species you love.
---
Preface
It's now been a week since PT0 fledged, and four days since LN1 fledged. They are both doing extremely well, and it's an exciting time for visitors as they are …