Osprey Update and Camera Issue
The osprey chicks are progressingly closer to fledging rapidly now, and we expect them to leave the nest in around 10 days time. You can see that they are standing on the edge of the nest for increasinly long amounts of time, even looking around and showing curiosity.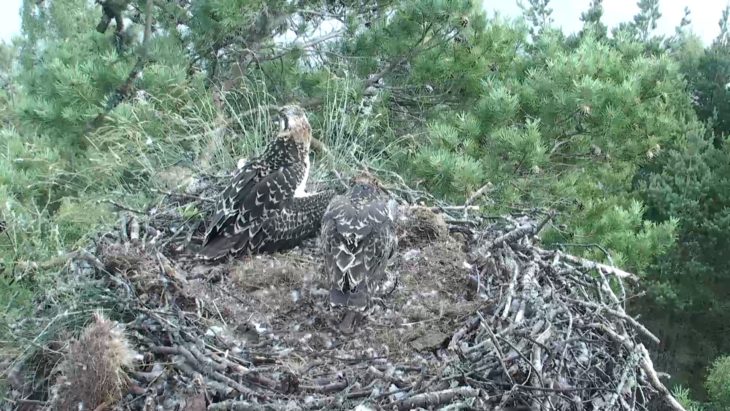 The chicks are now taking and eating fish using their talons, which only happens in the later stages of development.They can also be seen testing their wings for extended lengths of time and even lifting off the ground, developing the muscle in time for fledging. This is a really important stage of development, although it gets a little nerve-wracking for us when they do it so close to the edge of the nest!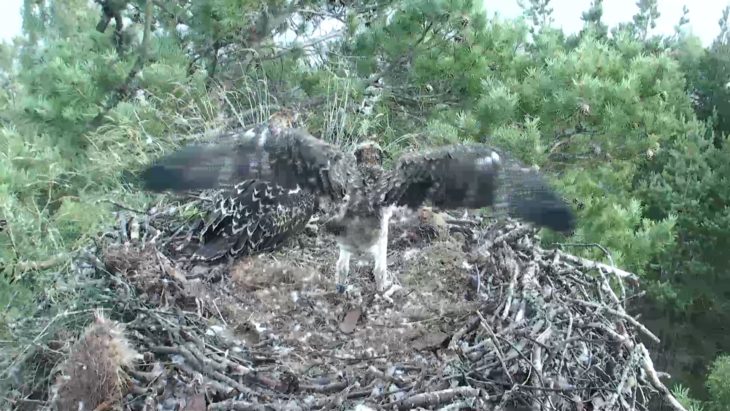 Unfortunately, we have had technological issues with the infra-red camera on the osprey nest. This means that the nest won't be visible on the camera at night until the end of the season when the camera can be accessed. Trying to access the camera before they have left would cause unnecessary stress to the ospreys. We apologise for this problem.
We will keep you updated as they get closer to fledging, and we hope to see you soon!
Thanks for reading,
Olivia Cooper
Visitor Centre Assistant
Preface
The osprey chicks are progressingly closer to fledging rapidly now, and we expect them to leave the nest in around 10 days time. You can see that they are standing …