Dragonflies and Damselflies: How to Tell the Difference
The fantastic weather is bringing out all kinds of wildlife, and this past week we have been inundated with damselflies and dragonflies around the loch. But how can you tell the difference between the two? We have a few handy tips to help you out!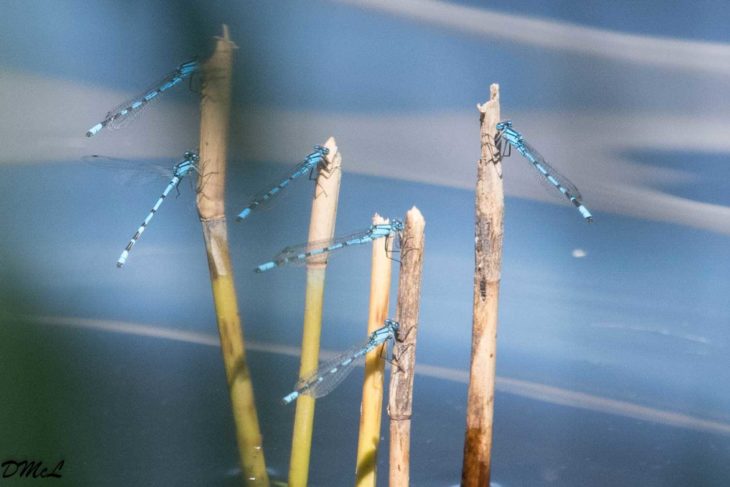 Look at their wings when they are resting. Are they spread like an aeroplane, or closed together? Damselflies rest with their wings closed, and dragonflies the opposite, so this is a big give away!
How close together are their eyes? If you are fortunate enough to get an up close view of dragons and damsels, then you will notice that dragonflies have very large eyes that are close together, whereas damselflies have, though still large, smaller eyes with a gap in between.
Are they chunky or are they twig-like? Dragonflies have much chunkier and short bodies, and damsels are the opposite with and extremely long and narrow body.
What shape are their wings? This is probably the most difficult feature to observe, as sometimes they have disappeared before you get a chance to look. Damselflies have wings that are both the same size and shape, which taper where they attach to the body. Dragonflies, however, have different shaped fore and hind wings. Their hind wings are much broader and don't taper so much where they attach to the body, giving them more of a plane look.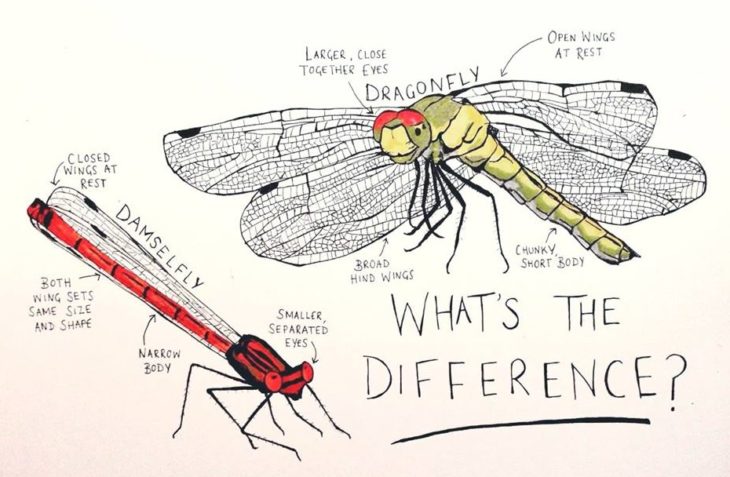 I hope you can now spot the difference between the two. Don't forget to see how many species you can spot here at Loch of the Lowes over the summer.
Thanks for reading,
Olivia Cooper
Visitor Centre Assistant
With thanks to and for more information from:
https://www.mnn.com/earth-matters/animals/blogs/how-tell-difference-between-dragonfly-and-damselfly
https://www.woodlandtrust.org.uk/visiting-woods/trees-woods-and-wildlife/animals/insects-and-invertebrates/dragonflies-and-damselflies
Help protect Scotland's wildlife
Our work to save Scotland's wildlife is made possible thanks to the generosity of our members and supporters.
Join today from just £3 a month to help protect the species you love.
---
Preface
The fantastic weather is bringing out all kinds of wildlife, and this past week we have been inundated with damselflies and dragonflies around the loch. But how can you tell …