A volunteer's month on Eigg
I would like to share my experience on the Isle of Eigg but to start let me tell you a bit about myself. I am Érika Faggiani, a volunteer on a European Voluntary Service placement with the Scottish Wildlife Trust. I come from Spain and I am volunteering in Scotland for a year in total.
I have been in Scotland for four months already and so far, I could not be more pleased with the opportunity that has been offered to me helping and learning in any way I can to do gratifying work in conservation.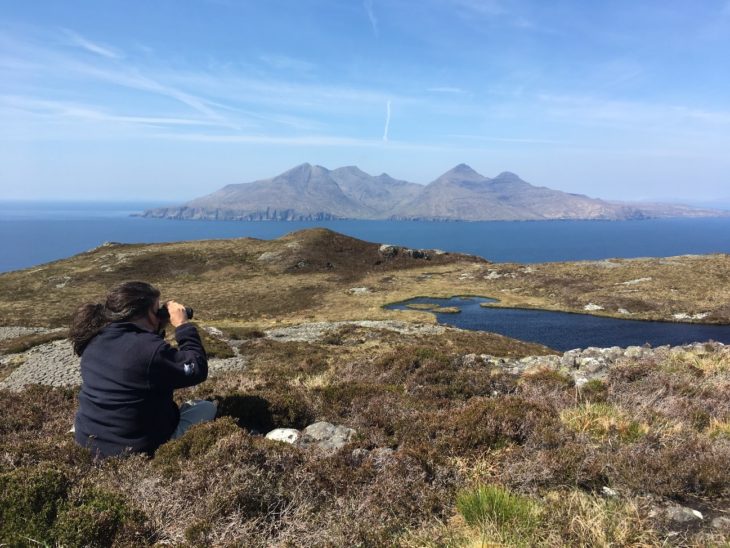 For those who do not know the Isle of Eigg it is a stunning island in the Inner Hebrides. It is managed as a wildlife reserve and has a very interesting history. But not only that, in such a small place you can find a great variety of environments from woodlands to coastline providing shelter for lots of wildlife during the year.
In May I was given the opportunity to go there and stay for the whole month with Norah the Ranger. During my time there I have done all sort of tasks I had never done before, widening my fields of knowledge. While I was there we have been doing weekly guided walks, butterfly surveys and golden eagle nest monitoring.
As well as other assignments such as vegetation surveys, shore watch, shore bird monitoring, moth trapping, and path work. The work required is different at each stage of the season.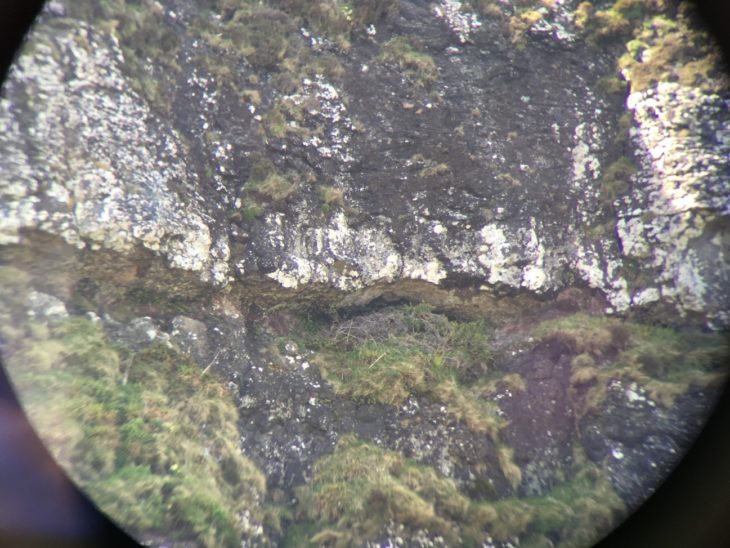 The thing I enjoyed the most is monitoring the birds of prey. Sitting still for five hours while shifting with another person looking through a scope or binoculars non-stop might sound a bit boring. Especially when you might spend the day looking for them not seeing any sign of life. But if you keep yourself persistent maybe when you are ready to leave, then the female comes! Flying around and a couple of minutes later the male too. So, you have to stay for a couple of hours more, but it does not matter anymore, you do not mind staying there for as long as it takes because you feel it is worth it.
I have never understood it before, but I can see now why bird watching can be so addictive. You must find that sighting that makes you feel special, and after that you will find yourself seeking for more. I went looking for the buzzards and hen harriers even during my spare time and that is how I got to see a pair of harriers during what seemed to be courting.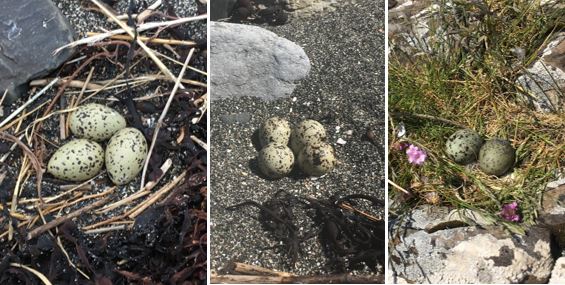 I do not have enough space to be fair to write about this experience. Let's just say that everybody should visit the island if the opportunity comes. There is much more about the wildlife that you can find there than what I said. And you do not need to go with a conservation organisation so see it, you just need to go out and wait, it is not that hard to spot them.
Otherwise, if you are interested on having a similar experience as I had you should know that you do not need to do a long-term placement to apply for a volunteering assignment during the summer season. I learned a lot without even noticing it just by being out everyday.
Apart of course from enjoying the island landscapes, the inspiration of sustainability and people who will help you in any possible way, mainly giving you lifts while you hitchhike on the only road of the island and never minding if you stink because you have spent all day out or if you are covered on mud.
To end I just want to say that I am very grateful to the island's rangers Norah Barnes and John Chester for sharing all their knowledge and kindness with me.
Help protect Scotland's wildlife
Our work to save Scotland's wildlife is made possible thanks to the generosity of our members and supporters.
Join today from just £3 a month to help protect the species you love.
---
Preface
I would like to share my experience on the Isle of Eigg but to start let me tell you a bit about myself. I am Érika Faggiani, a volunteer on …