Summer in full swing on Eigg
It's an exciting time to be a volunteer on the Isle of Eigg. After the weeks of drought that have passed, a long awaited rain has arrived and has already encouraged a new wave of life around the island. The fields are sprouting new orchids, and the waterfalls are no longer just trickles.
Butterfly transects are well underway, but so far the numbers and species identified have been limited. The green-veined white being the most prevalent species, a couple of small heath, peacock and red admiral. Just this week a common blue was spotted in Kildonnan.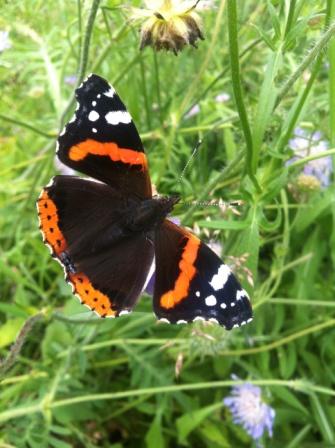 With regards to moths, a range of species were found in the moth traps including a treble bar, angle shades,  mottled beauty, and the magnificent northern egger.
As for our other winged friends, this has been a truly phenomenal month for birds of prey. Within the last few weeks we have undertaken nest observations for a pair of majestic golden eagles, hen harriers and red-throated divers. The cuckoo has been heard in full force throughout the island, along with song thrushes, skylarks, lapwings, swallows and the chirpy chaffinches hovering around the cafe for a mere morsel.
Moving from land to the sea, we have also been lucky enough to experience the Shore Watch Weekend on Eigg. This was a great chance to spot our favourite marine mammals, birds and most importantly cetaceans.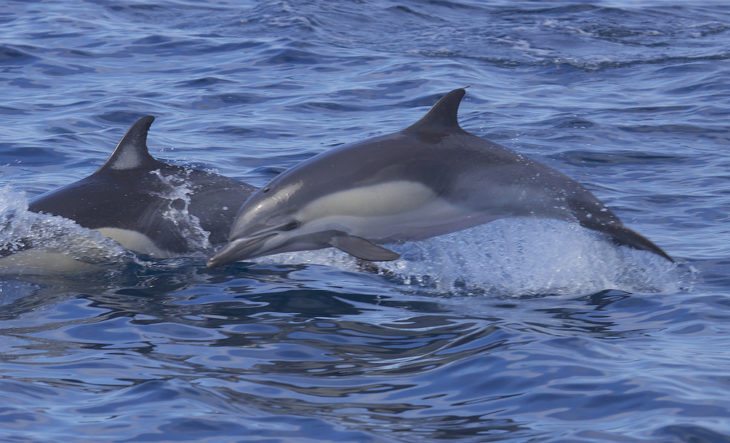 Throughout the last few weeks we have conducted a few watches, which have proved successful: we were fortunate enough spot an abundance of common seals, two minke whales and a pod of common dolphins swimming away into the sunset.
On a more social note, this month we celebrated the tenth anniversary of Eigg Electric, and the 21st anniversary of the community buy-out of Eigg, with an incredible ceilidh. The celebrations saw the children of Eigg Primary School demonstrate their knowledge on renewable energy with songs and presentations, introductions by local enthusiasts about their contribution to Eigg's green endeavours, a talk by the MSP Andrew Wightman, and traditional Scottish dancing as well as music by three fantastic bands.
Our weekly guided walks have also been a success with numbers between four and twenty over the last few weeks. These walks take place on a Wednesday mornings and explore both the forestry and the shoreline of the island. We have some great events taking place over the summer, so if you are visiting Eigg please get in touch to find out more .
Casey Jo Zammit, Isle of Eigg Assistant Ranger
Help protect Scotland's wildlife
Our work to save Scotland's wildlife is made possible thanks to the generosity of our members and supporters.
Join today from just £3 a month to help protect the species you love.
---
Preface
It's an exciting time to be a volunteer on the Isle of Eigg. After the weeks of drought that have passed, a long awaited rain has arrived and has already …