Scotland's very own Venus fly trap
This week I was lucky enough to attend an evening botany walk with SNH on one of their National Nature Reserves in Fife. It was really informative and will enable me to identify more plants in the field including some that are present at the Falls of Clyde. The stand out plants for me were definitely the carnivorous plants that are able to gain nutrients not just from the ground, but also from unsuspecting invertebrates.
The round leaved sundew Drosera rotundifolia is in the same family as it's much more famous relative, the Venus Fly Trap. It is typically found in bog pools, wet heaths and peat moorland. It is also. These habitats are typically low in nutrients and to supplement its intake it is able to obtain more nutrients from becoming carnivorous. The plant has long, thin projections known as tendrils and at the tip of each of these is a sticky, dew like substance that glistens and is attractive to invertebrates. When an insect comes along and makes contact with this "dew" it gets stuck. The tendrils then curl inwards on themselves with the leaf eventually fully enclosing the unsuspecting individual. From here it then goes on digest whatever it has been able to snare and is able to absorb the nutrients.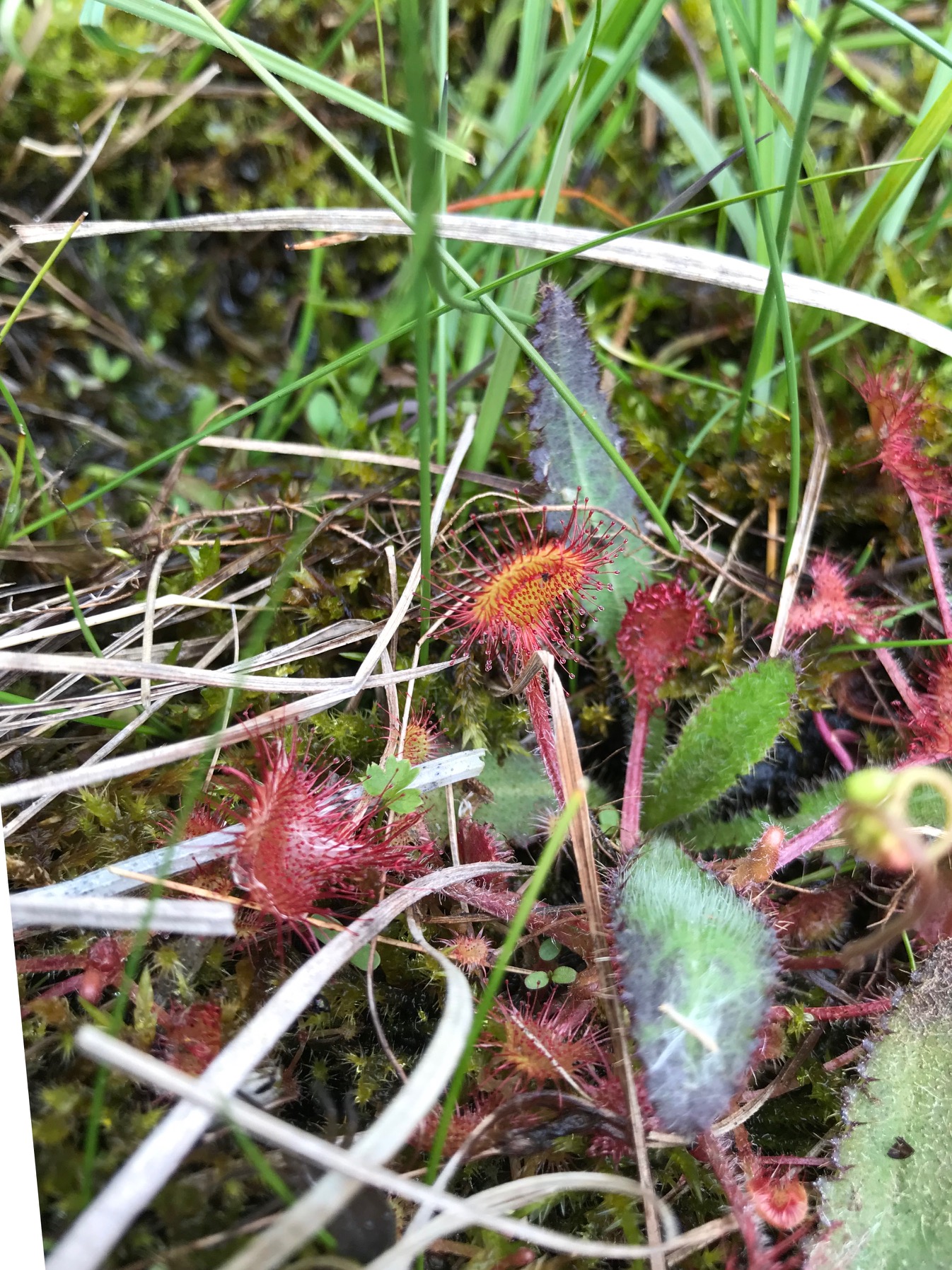 The Sundews are not the only carnivorous plants we have in Scotland. The common Butterwort Pinguicula vulgaris also adopts this lifestyle. Growing in similar, wet habitats to the sundew in areas with low nutrient availability it also secretes a sticky substance on the hairs of the rosette of leaves at the base of the stem. When a fly comes along and lands on these leaves it becomes trapped and the leaves then curl around, secreting enzymes to break down the insect leaving behind nothing but the chitin, wings and feet. Butterworts do not need these additional nutrients to survive but do need them to carry out processes such as pollination.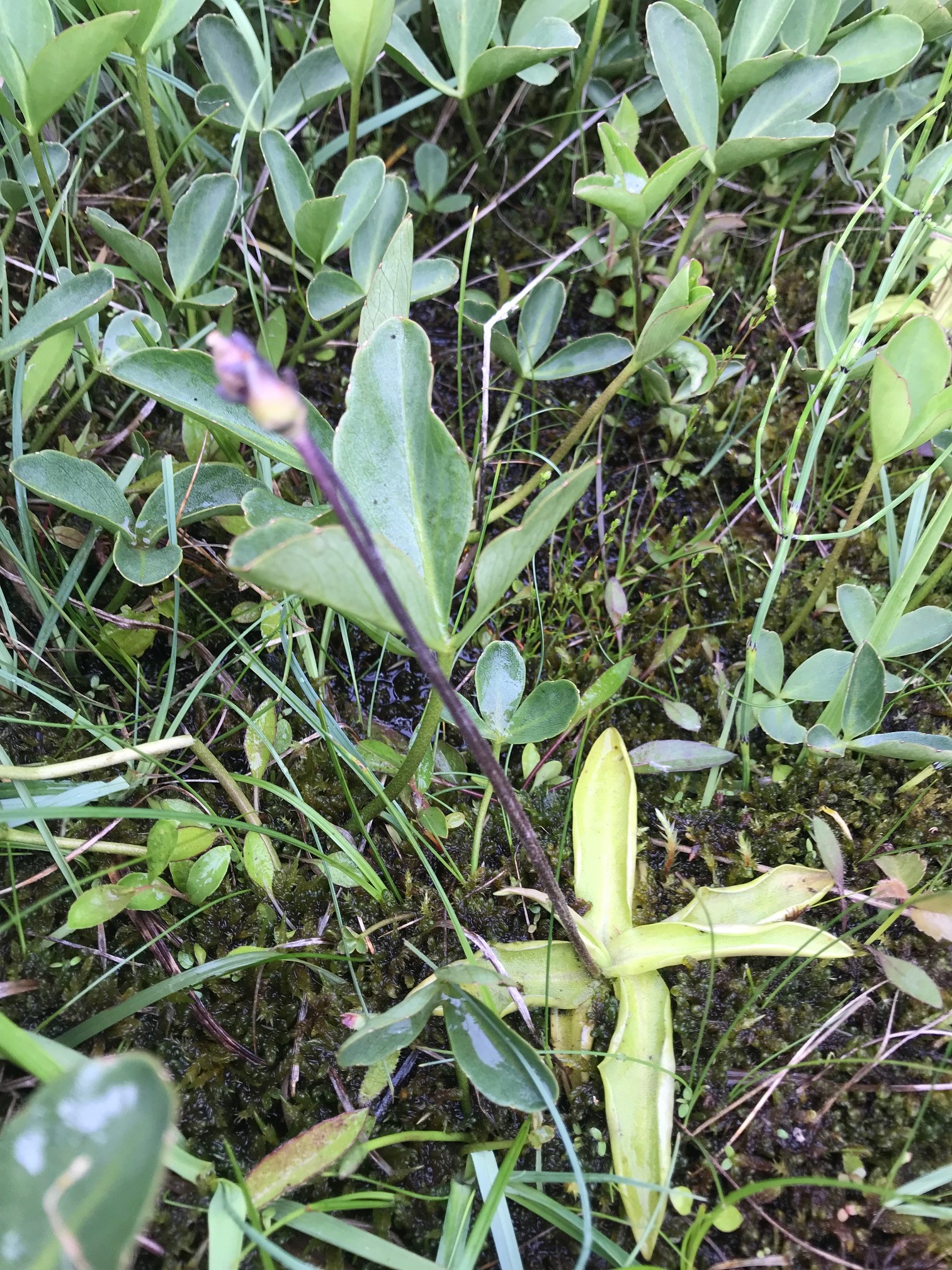 Seeing these plants in Scotland was really great and if you are out and about in the hills and moors of Scotland or are on a reserve that has these wet, boggy habitats they are really worth looking out for. Their presence is also a good indicator that the habitat is in good condition.
Darran Dixon
Falls of Clyde Assistant Ranger
Help support our vital work and join us today!
Help protect Scotland's wildlife
Our work to save Scotland's wildlife is made possible thanks to the generosity of our members and supporters.
Join today from just £3 a month to help protect the species you love.
---
Preface
This week I was lucky enough to attend an evening botany walk with SNH on one of their National Nature Reserves in Fife. It was really informative and will enable …