Osprey update – feathers and fish
Our osprey chicks have had a day of sleeping and begging for food. It does seem as though LM12 hasn't been keeping his end of the bargain of late with fewer fish deliveries to the nest over the last few days. LF15 has been very vocal in encouraging LM12 to get out there and catch a fish.
I can report that at around 4pm today he was seen attempting to fish but didn't actually commit to a dive. We are hopeful that LM12 will be successful later today. He is still around and hasn't abandoned his nest.
The chicks are now 19 and 21 days old and growing very quickly. I'm sure you will have noticed that they are becoming much more interesting and coloured in their appearance.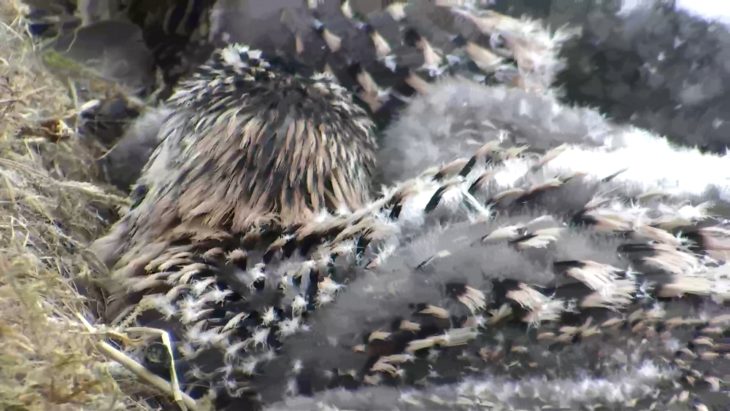 By day 11 they should have had their second set of downy feathers to keep them warm. You can see this down in the close up photo. By day 19 and 21 their sub adult plumage is beginning to develop, in particular the shafts of the feathers have grown in.
As you can see from the close ups I got today with the camera I think they might be at stage 4 on the body and wings but they look to be at stage 6 on their heads.
They should complete the growth of their first set of feathers by the time they are 42 days old and moult into their adult plumage by the age of 18 months (Roy Dennis – A life of ospreys). I'm sure you'll agree that this is a fascinating time to see how they are developing and we will continue to track their progress over the coming weeks.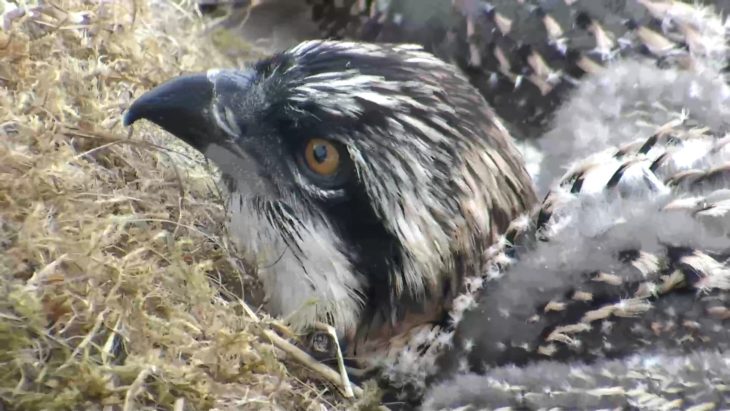 Lowes is full of offspring at the moment; 8 ducklings, 1 pheasant chick, 1 cygnet, several great crested grebe chicks and even a deer fawn all seen today.
You can see all this and more by visiting Loch of the Lowes. Why not come along this weekend for our 30 Days Wild: Wild weekend celebrations.
Emma Castle-Smith
Visitor Centre Assistant Manager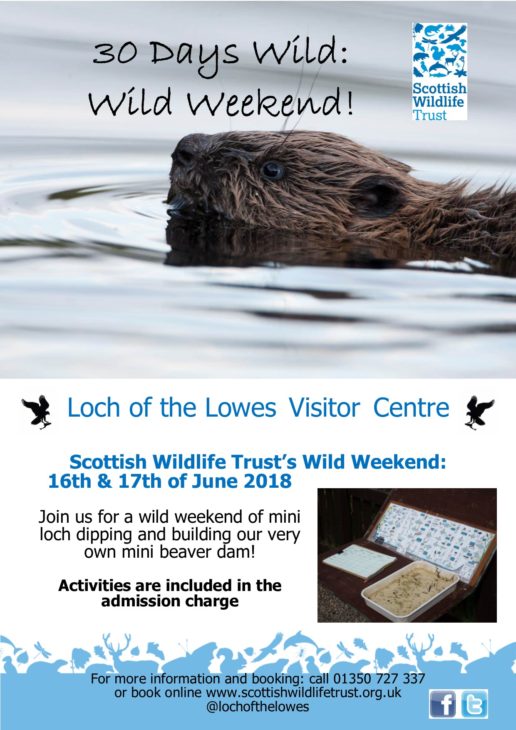 Help protect Scotland's wildlife
Our work to save Scotland's wildlife is made possible thanks to the generosity of our members and supporters.
Join today from just £3 a month to help protect the species you love.
---
Preface
Our osprey chicks have had a day of sleeping and begging for food. It does seem as though LM12 hasn't been keeping his end of the bargain of late with …