It's moth month at Loch of the Lowes! This means that children have the opportunity to take part in our moth trail quiz in the visitor centre, and we are hosting a Mysterious Moths event on Friday 8th June.
There is thought to be around 160,000 species of moth. around 2,500 of which are in the UK. Compared to just 59 species of butterfly in the UK, moths make up the vast majority of the species in the order Lepidoptera.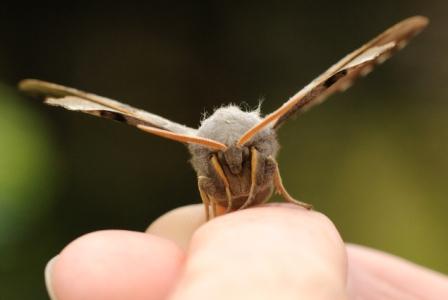 Although the differences between moths and butterflies are not great, there are a few signs that can indicate to which the two species belong. The most significant of these differences is that butterflies are only active during the daytime, whereas most species of moth are nocturnal, with some being active during the day too. The other difference is between the shape of their antennae; the moths having feathered antennae, and butterflies tend to have long, thin antennae with a clubbed end. It is thought that the feathered antennae aid the moths' ability to sense smell, and so is important that this sense is heightened at night when they cannot rely so much on sight. Like butterflies, the wings of moths are made up of thousands of scales, each individually coloured, which makes up the beautiful patternations on the moths' wings.
All moths go through different lifestages: egg, larvae, pupa, and winged adult. Some species of moth will eat the egg after hatching as it is an important food source for them. The diet of different moths depends on the species, but they will often visit flowers for nectar. The larval stage of both butterflies and moths are known as caterpillars. Use the ID sheet below to see if you can identify any caterpillars you may have seen in your garden!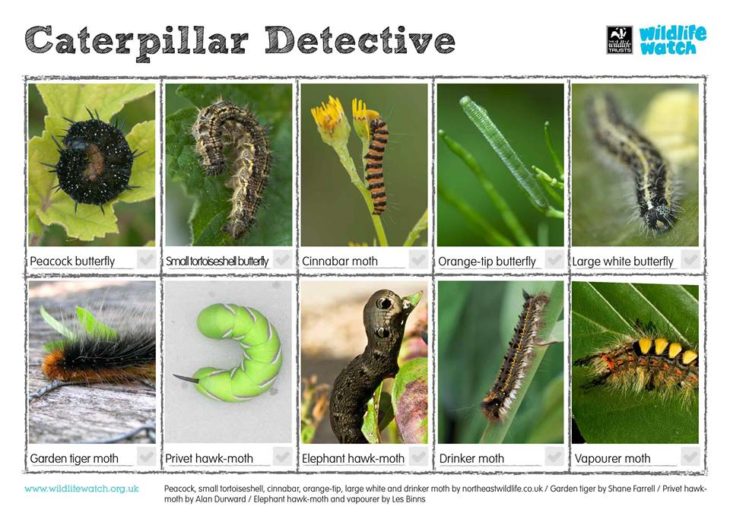 Though many of the moths in the UK are resident and live all of their life stages here, some moths do migrate from other countries. The hummingbird hawk moth, for example, visits us from the Mediterranean and North Africa, and can be most often seen in summer, especially in hot weather.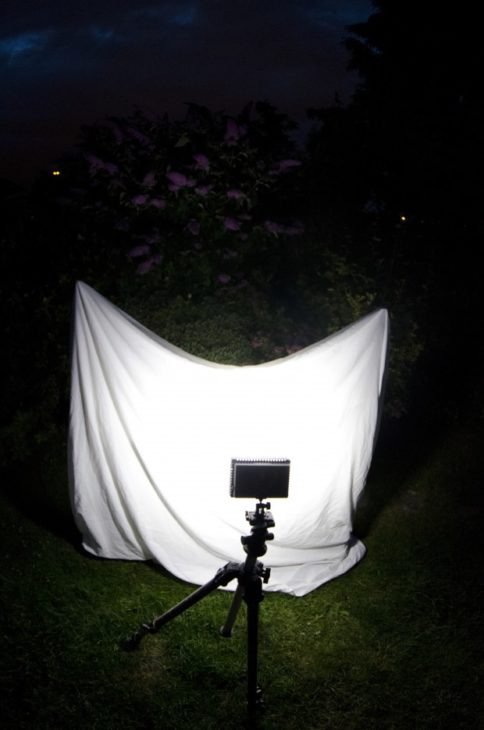 The best way to view moths is through using moth traps (see above), most of which involve attracting the moths with a light source. Moth traps can attract a range of different species and can indicate the diversity of moths within the area, which can also give us information about the local plant life. We are hosting a "Mysterious Moth" evening on Friday 8th June, from 7-9pm. This is a great opportunity to use moth traps and learn how we conduct surveys, as well as seeing many different species of moth! Either drop in to the visitor centre or give us a call (01350 727337) to book a place. Adult tickets £6, concession/members £5, child £3, child member £2.
We hope to see you at our events this month, and don't forget to take part in 30 Days Wild throughout June!
Thanks for reading,
Olivia Cooper
Visitor Centre Assistant
Help protect Scotland's wildlife
Our work to save Scotland's wildlife is made possible thanks to the generosity of our members and supporters.
Join today from just £3 a month to help protect the species you love.
---
Preface
It's moth month at Loch of the Lowes! This means that children have the opportunity to take part in our moth trail quiz in the visitor centre, and we are …