Chicks, Pilferers, and a Big Wild Weekend!
Loch of the Lowes is teeming with young wildlife at the moment. From mallard ducklings to goosander chicks, and of course the osprey, there is so much to see and learn about.
Visitors love the views we get of the great-spotted woodpeckers coming into the feeding station. We have been lucky enough to get chicks this year and have been enjoying seeing them around the site. Great-spotted woodpeckers usually have a clutch of 4-7 eggs, which are incubated by both adults for around 15 days. The chicks fledge at around 22 days, but will stay on the ground before they have the strength to fly and climb trees. Yesterday (15th June) we saw the woodpecker young in the trees being fed by the parents. This is great to see, though we are unsure how many chicks there are. Siblings tend to stay in the vicinity of the nest for around 3 weeks before becoming independent, so visiting Lowes during June would be a good time to see them.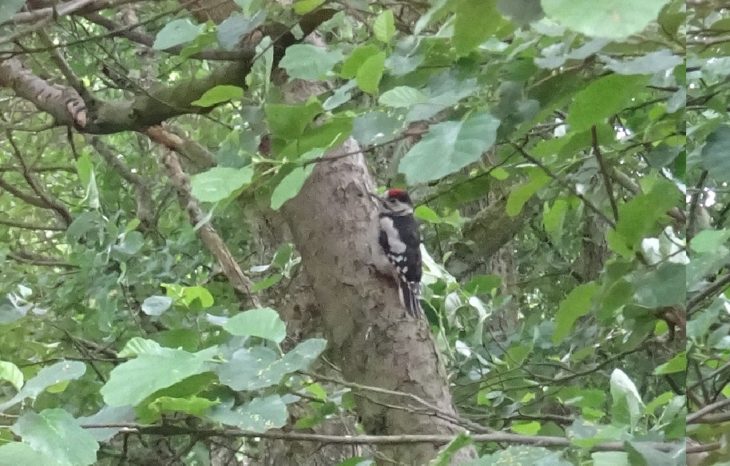 We are also happy to have great crested grebe chicks this year. So far we have counted 6 chicks on the loch, but, as we have multiple nests, we may potentially see some more over the next few weeks! Great crested grebes build their nests on the water, so can be prone to damage with severe weather. They've also been prone to other damage this week as our ospreys have been seen taking nesting material from the grebe nest! We hope that the grebe nests continue to be successful, despite the pilfering ospreys swooping in. The grebe chicks are doing well, and could be seen this week riding on their parents' backs, which happens up to around 12 days old. We expect them to be fully grown after 7-8 weeks, and then become independent between 12-13 weeks of age.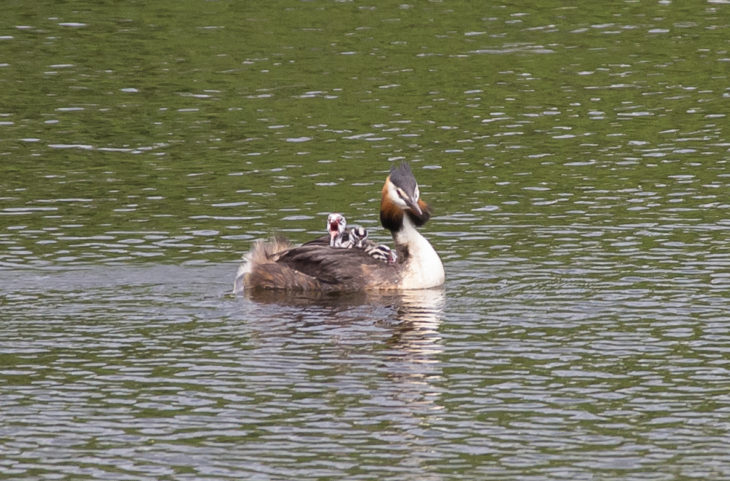 We also have many mallard duckling around, some newly hatched, and others that are much older. There are some very small ducklings coming into the feeding station, but also this big troop of older ducklings which are starting to get indistinguishable from the adults!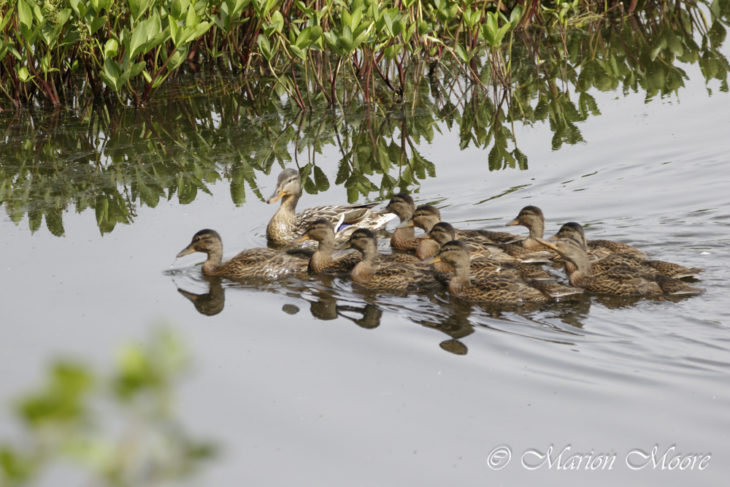 We were very happy to see all of the nine blue tit chicks fledge from the nest last Saturday (9th June)! Two of the chicks were a bit more nervous to leave than the others and kept us on edge all day as we watched their heads pop out of the nest box. By the Sunday morning, however, they had all left and we have been seeing young blue tits come into the feeding station since, so we believe they are doing well!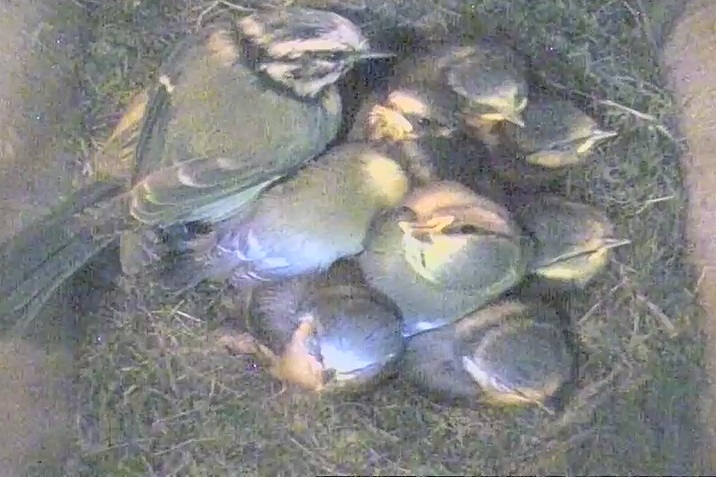 Finally, we have our Big Wild Weekend this weekend (16th-17th June). Visitors are invited to join us mini pond dipping to see what critters we have in our loch. We also challenge you to see how well you can make a miniature beaver dam and how long it can hold back water. This is as part of 30 Days Wild and is included with admission to the visitor centre, so if you are looking for something to do this weekend, please come along.
We hope to see you soon,
Olivia
Visitor Centre Assistant
Help protect Scotland's wildlife
Our work to save Scotland's wildlife is made possible thanks to the generosity of our members and supporters.
Join today from just £3 a month to help protect the species you love.
---
Preface
Loch of the Lowes is teeming with young wildlife at the moment. From mallard ducklings to goosander chicks, and of course the osprey, there is so much to see and …