Osprey Watch Species Protection Officers
Over the weekend our new team of Species Protection Officers have been settling into the bothy ready to start the round the clock Osprey Protection Programme supported by players of People's Postcode Lottery. We are delighted that they are joining us.
They are very enthusiastic about ospreys and like me keen to see the first egg to be laid. In the mean time they are keeping busy monitoring LM12 and LF15 and getting to know them and their different behaviours.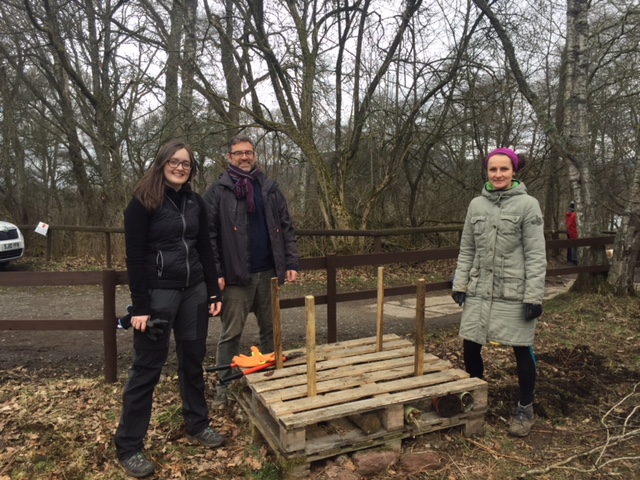 This afternoon part of the team helped to build a bug hotel in front of the new rangers office, helping wildlife of all kinds here at Loch of the Lowes.
Left to right we have Jennifer Mann, Paul Anderson and Tereza Korcarkova. We will also soon to be joined by Lynsey Macgregor.
Rachael Hunter Perthshire Ranger
Preface
Over the weekend our new team of Species Protection Officers have been settling into the bothy ready to start the round the clock Osprey Protection Programme supported by players of …