LF15 spent most of the morning on the nest. LM12 visited the nest frequently to mate, bring sticks and rearranging the nest.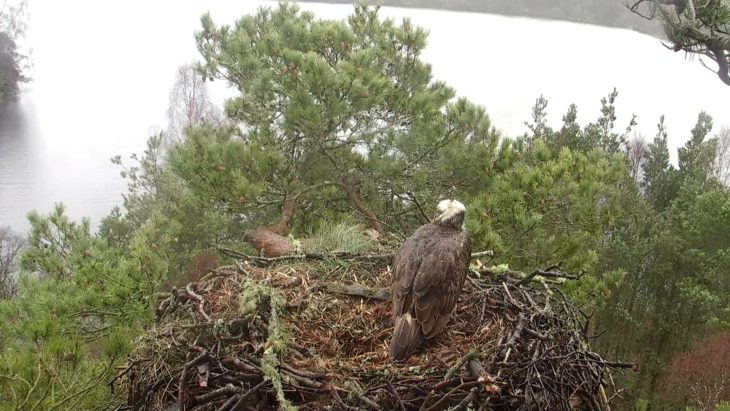 In the afternoon we had some more rain. LF15 began calling for fish everytime LM12 was in sight. LM12 arrived at the nest empty handed and soon took off again after being continouly yelled at by LF15.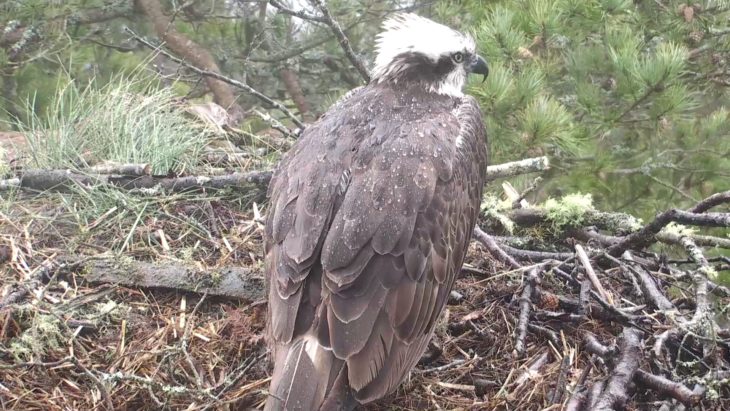 At the feeding station a pine marten was spotted climbing down a tree before quickly vanishing. We only usually catch them on trail cams around the reserve.
Christy
Visitor Centre Assistant
Preface
LF15 spent most of the morning on the nest. LM12 visited the nest frequently to mate, bring sticks and rearranging the nest. In the afternoon we had some more …