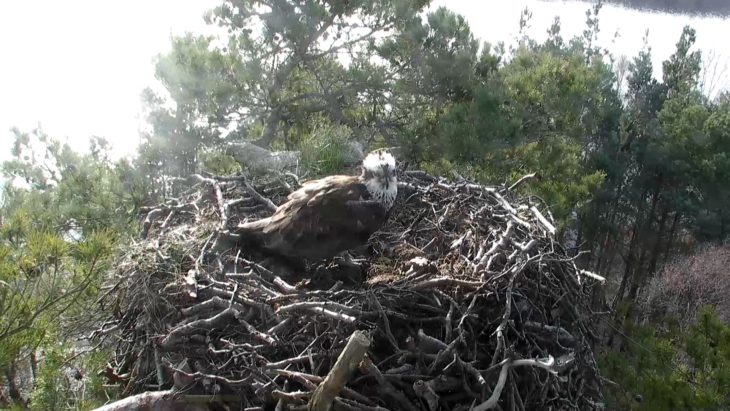 We're delighted that our resident female LF15 has returned to Loch of the Lowes for her fourth season. She arrived just before 7:30 am this morning, just missing the snow on her nest by a couple of days!
She's made herself quickly at home and has made a few attempts at nest building already. We're now waiting to see if the male osprey LM12 will return but all being well he will be on the nest in the next few days.
Remember you can see all the latest on the Trust's live osprey webcam.
Rory
Communications Officer
Preface
We're delighted that our resident female LF15 has returned to Loch of the Lowes for her fourth season. She arrived just before 7:30 am this morning, just missing the snow on …