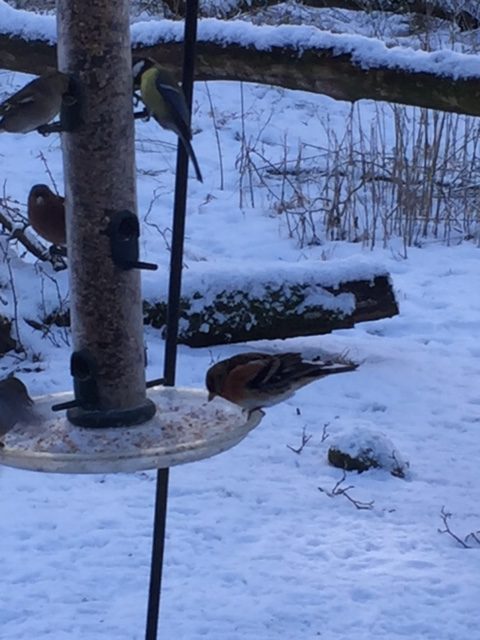 At Loch of the Lowes our bird and squirrel feeding station is topped up daily by staff and volunteers. During heavy snow days like today, we are lucky to have local volunteers to help and ensure our birds and squirrels do not go hungry. The birds and squirrels that use the station rely on this vital food source which has been supplied by Scottish Wildlife Trust for many years. The seed and nuts are purchased from the conservation award winning Vinehouse Farm who work in partnership with The Wildlife Trusts.
The freezing temperatures and snow covered ground make it nearly impossible to find food.
We can all help wildlife by keeping our tables and feeders regularly topped up. Please note the visitor centre is currently closed until further notice, due adverse weather conditions. Please follow us on Facebook or Twitter for regular updates.
Rachael Hunter Perthshire Ranger
Preface
At Loch of the Lowes our bird and squirrel feeding station is topped up daily by staff and volunteers. During heavy snow days like today, we are lucky to have …