We have recently noticed a group of mute swans hanging around just off the point at Lowes. These flocks are formed by non-territorial, non-breeding or failed breeding birds and this year's juveniles which will have grey/ brown feathers on its wings and body. From a distance they are hard to differentiate from whooper swans while in flight however the head of the mute looks like it ends more abruptly. Once they have landed however you will notice their orange/red bills with a black notch on their forehead and their 'S' shaped neck of the mute swan. Whooper swans hold their neck straight while swimming and the bill is yellow and wedged-shaped with a black tip.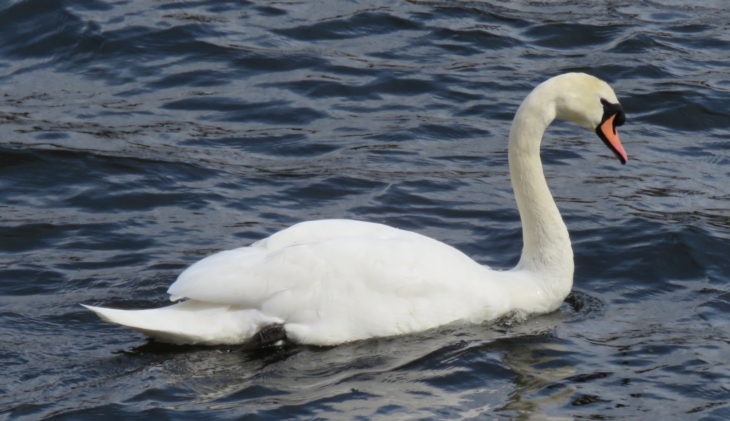 Although we are very happy to see new geese on the loch our resident swans were not too chuffed about it. Mute swans are aggressively territorial and will defend against any intruders.They will lift their wings up which look like sales and role their neck onto their body before charging at a 'guest'. Mute swans are not shy but will hiss when threatened so it's always worth being cautious with animals if you know of a nest site in the spring summer months.
Mute swans mate for life and will use the same nest each year when possible, rebuilding it from sticks, mud and reeds found on the edge of waterways or islands. During the breeding season the colour of male's bill intensifies. Males (cobs) are also larger than the females (pens) of the species.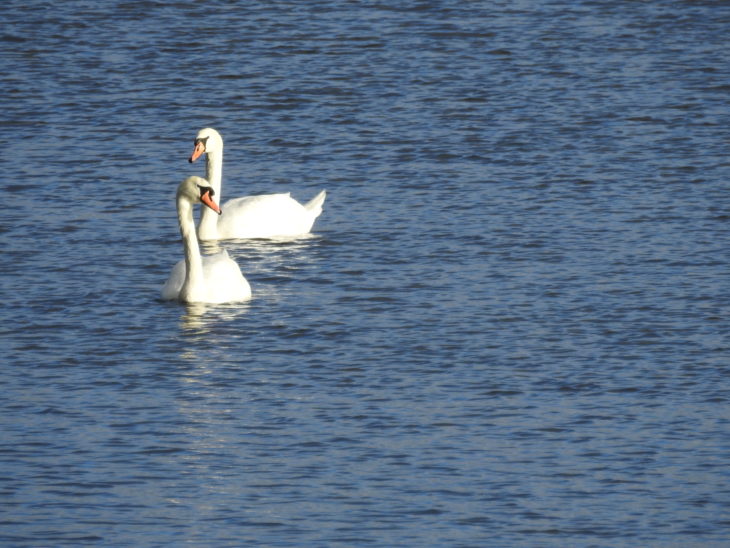 As the name suggests mute swans, are known to be less vocal than its cousins such whoopers. However, they do have some distinctive calls – "Heeorr!" sound, similar to a muffled trumpet.
They eat mainly aquatic plants, using their long necks to feed on the bed of water. You may find after a heavy rain they will move off from their usual feeding sites which is likely down to the increase in water level making it more difficult for them to feed, avoiding the edges near land where they will be more exposed to predators.
If you watch the webcam or follow us on our social media accounts a lot of the loch is frozen. Watching waterfowl attempt to walk on the ice is very entertaining.
We have recently had high numbers of wigeon on the loch, possibly from other lochs which have entirely frozen over with the weather. You can also see tufted duck and goldeneye feeding.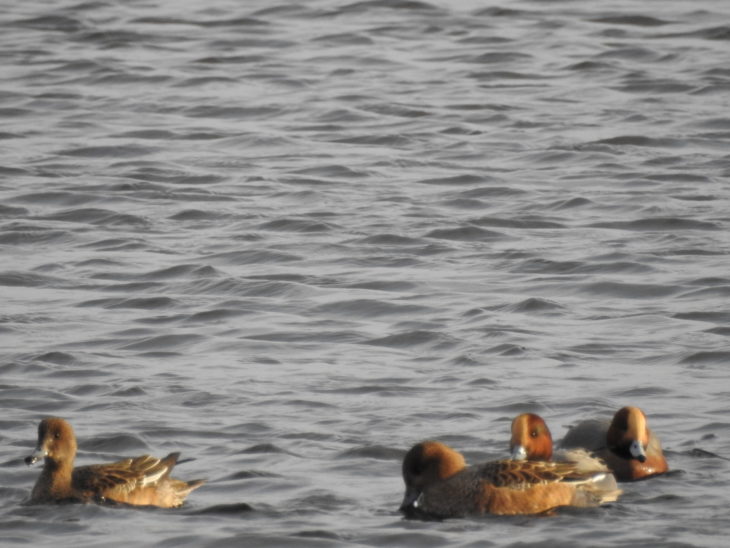 At the feeding station we are seeing more robins and blackbirds hurry for food in the cold weather. The usually timid dunnocks are becoming braver as well. Squirrels still dive into the box for a feast and can been seen scurrying around the window and around our woodland path.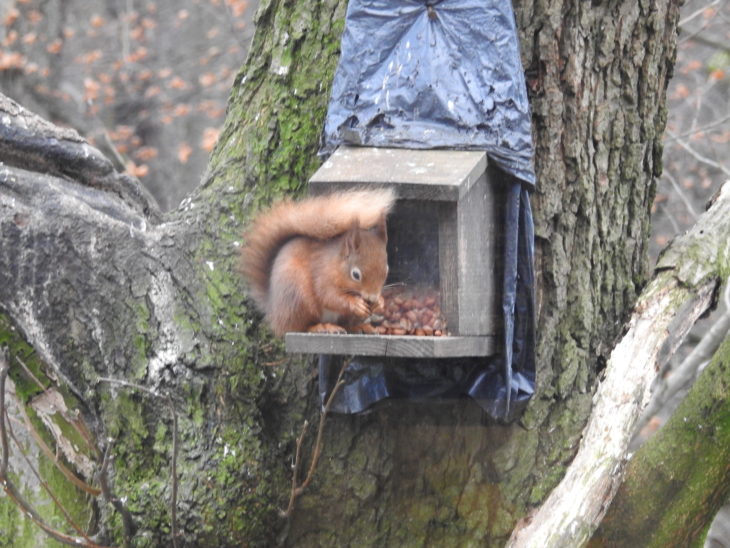 The visitor centre is open Friday – Sunday for the holiday season as usual. Remember you have access to the double decker hides anytime when the visitor centre is closed, just remember to wrap up warm and close the windows when you leave.
Follow us on facebook and twitter for more updates and picutres!
Christy
Visitor Centre Assistant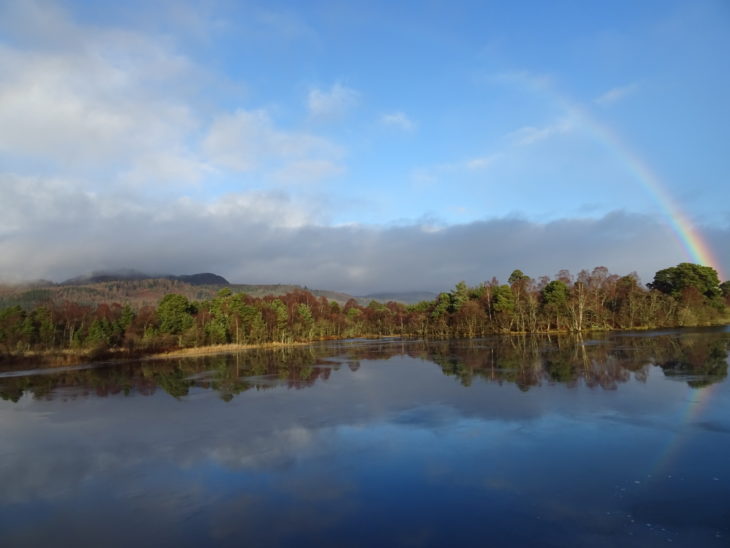 Help protect Scotland's wildlife
Our work to save Scotland's wildlife is made possible thanks to the generosity of our members and supporters.
Join today from just £3 a month to help protect the species you love.
---
Preface
We have recently noticed a group of mute swans hanging around just off the point at Lowes. These flocks are formed by non-territorial, non-breeding or failed breeding birds and this …