The Trust is supported by more than 1000 volunteers every year. Maria Solé from Spain is working with our Tayside team on a year-long Erasmus+ funded European Voluntary Service placement. She had the opportunity to help out on Handa Island Wildlife Reserve in August. 
This year I had the opportunity to volunteer in a wonderful place with wonderful people, Handa Island. Frederic, Nick and I went to do some groceries the day before, and we loaded the car with food for the whole week. The next day we woke up early and started the journey.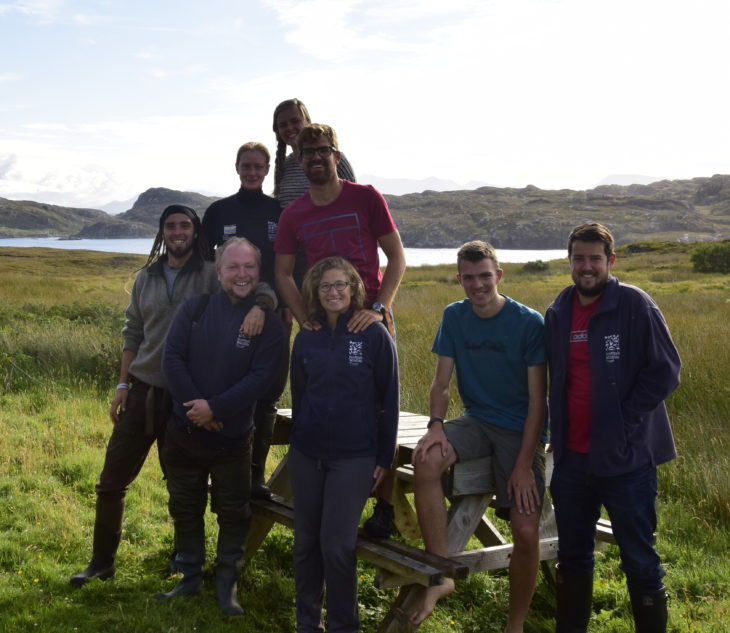 To get to Handa we crossed the Highlands, driving between big green mountains and crystalline lakes. When we arrived in Tarbet we met Julian, another volunteer, and the four of us waited for the ferry to take us to the island.
We received a warm welcome from the long term volunteers, Alice, Alex and Linnea, and the Ranger, Tom. They helped us with the bags (and I am very thankful for that) and we all got settled in the small but cosy bothy. We played some cards, had dinner and we went to bed.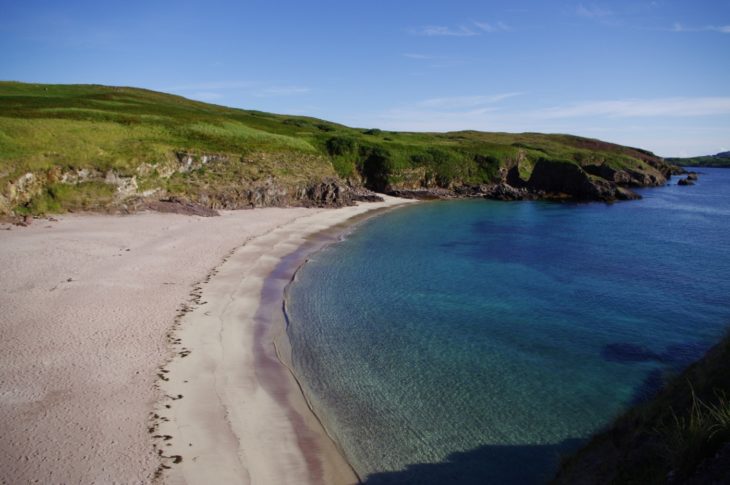 When we woke up the next morning I went outside and thought this is the Scottish version of the Caribbean. The sun was shining, the sky was blue, a gentle wind moved the grass in the sand dunes and the beach was sparkling white.
The island was really quiet because on Sundays the ferry doesn't land, so we had the opportunity to explore it. We saw many birds, including great and arctic skuas, fluffy fulmar chicks, kittiwakes and some puffins and razorbills that were departing for the ocean. We filled our cameras with pictures of rabbits and red grouse. It was a fantastic day.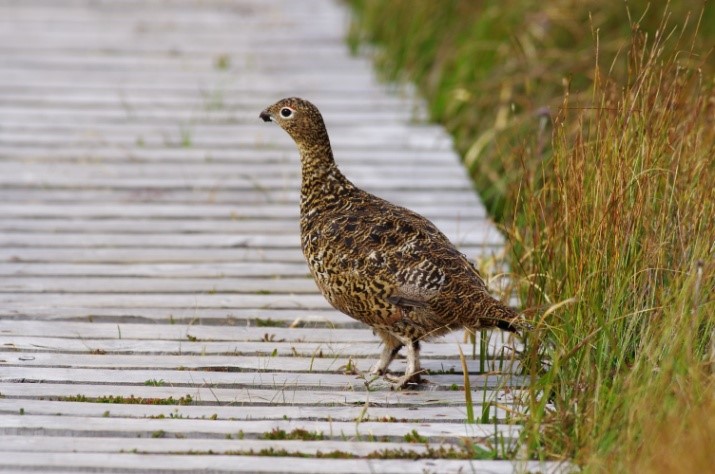 On Monday we started the 'hard work'. We welcomed over 160 visitors from around the world, giving them a short talk about the island and its wildlife. It was nice to speak with different people and ask them what they had spotted on the island. When all the visitors where gone, Nick, Julian and Frederic went for a swim, but I refused. Although it look like a paradisaical beach the water was freezing!
Every morning until Wednesday we welcomed visitors, including my lovely family, while the other volunteers repaired the path and did some surveying. In the afternoons we went on a walk and tried to spot whales and dolphins. Then on Thursday and Friday the weather forced the ferry to stay in Tarbet. With no visitors to welcome we spent the day cleaning the bothy, stocking up wood, reading and playing board games. They were fun days too and we enjoyed relax moments next to the fireplace and some laughs over dinner.
On Saturday the sun shone again as we departed as planned on the first morning ferry. I felt happiness and sadness at the same time, we'd enjoyed an incredible week but sadly we couldn't stay for longer.
Preface
The Trust is supported by more than 1000 volunteers every year. Maria Solé from Spain is working with our Tayside team on a year-long Erasmus+ funded European Voluntary Service placement. …