Marvellous Moths at Cander Moss
Volunteering at the Falls of Clyde is great fun, with no two days ever being quite the same! My highlight this week was on nearby Cander Moss, where with the help of Joe and Sam from Butterfly Conservation, Laura and I emptied three moth traps that had been set up the previous evening. We found over 20 species of moth including some very delicate micro moths.
Moths are often, and quite unfairly, thought of as drab, brown and a little dull in comparison to butterflies. While there are indeed brown moths, many come in huge variety of wonderful colours and patterns. Antler moths and Heath Rustic have intricately patterned wings and some like the Lesser Broad bordered Yellow Underwing  hide their brilliance until they fly. Beautiful yellow Sallow moths and the striking Canary Shouldered Thorn are just as vibrate as any butterfly.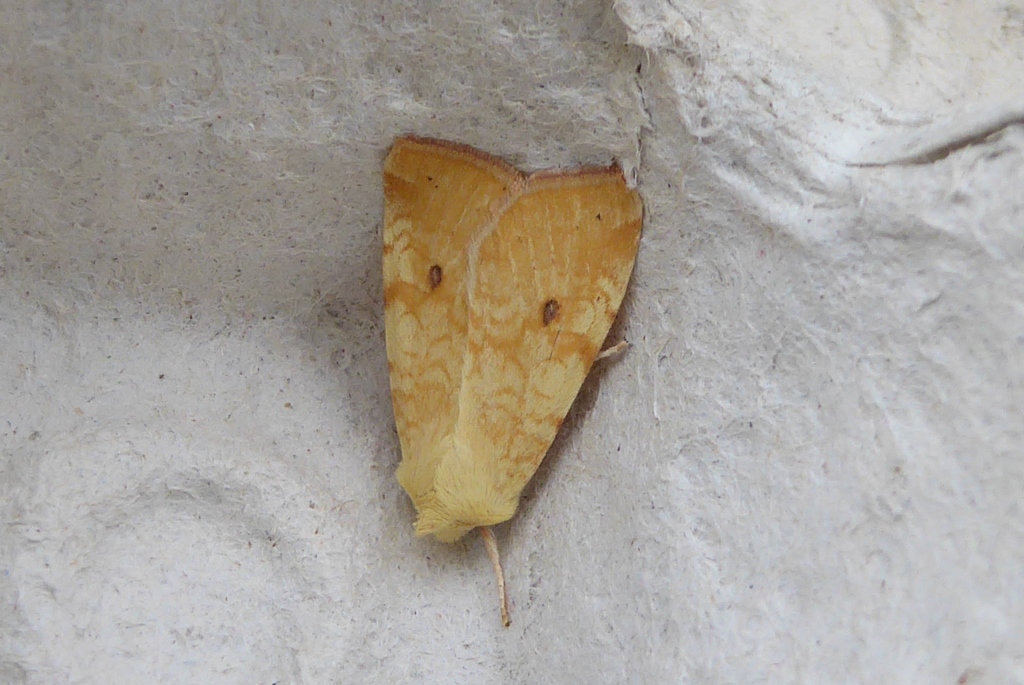 Other species that we identified included Large Yellow Underwing, Lesser Yellow Underwing, Ear Moth, Six Striped Rustic, Dark Arches, Chevron, Smoky Wainscot, July High Flyer, Small Phoenix, Square Spot Rustic, Common Rustic, Copper Underwing, Small Square spot, Broad Bordered Yellow Underwing, Dotted Clay, Mouse Moth, Haworth's Minor, Gold Spot and Shaded Broad Bar. Some moths have some wonderfully unusual names. My favourites included Common Marbled Carpet and Neglected Rustic, with the Pearl Banded Grass Veneer having quite a long name for a very small moth!
I thoroughly enjoyed moth trapping at Cander Moss and I hope to do it again soon!
Do you have a favourite moth or have you spotted one recently?
Feel free to let us know at fallsofclyde@scottishwildlifetrust.org.uk.
Rebecca Pincott –  Volunteer Assistant Ranger, Scottish Wildlife Trust
Help support our vital work and join us today!
Help protect Scotland's wildlife
Our work to save Scotland's wildlife is made possible thanks to the generosity of our members and supporters.
Join today from just £3 a month to help protect the species you love.
---
Preface
Volunteering at the Falls of Clyde is great fun, with no two days ever being quite the same! My highlight this week was on nearby Cander Moss, where with the …