Time flies when you're an Osprey
Our osprey chicks have been very active over the past couple of weeks.
PH1 and PH2 have both been seen practicing their fishing. Although they are not yet catching fish  for themselves, they are certainly warming to the idea. They have been seen chasing each other around the loch, which has been a joy to watch, and a farmiliar game for those of us with siblings. They can still be seen returning to the nest to feed along with their mother (LF15), a bit crowded now they're growing up!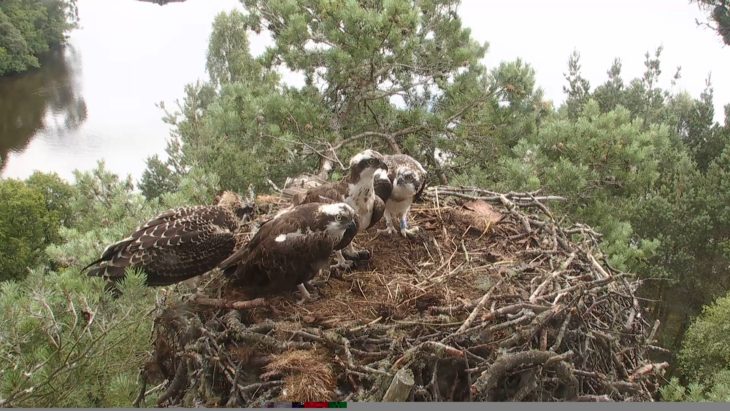 PH1, PH2, LM12 and LF15 all on the nest.
LM12 is still supplying food for the nest and has been seen frequently fishing and delivering meals for the chicks.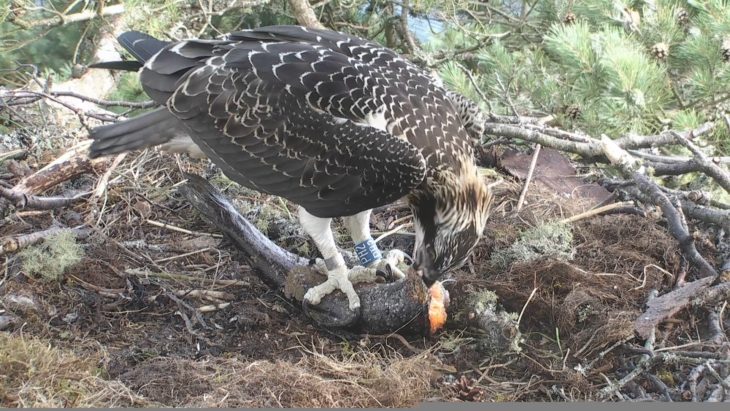 PH2 feeding on a fish.
LF15 has been seen catching fish for herself and the chicks which is an unusual event as this is primarily left to the male (LM12 in our case) however it is not entirely unheard of.
Judging from last years departure times and how well the chicks have been doing we expect their mother (LF15) to leave for her migration in the next week or two. She has been very active over the past week and is likely warming up her flight muscles for the long trip.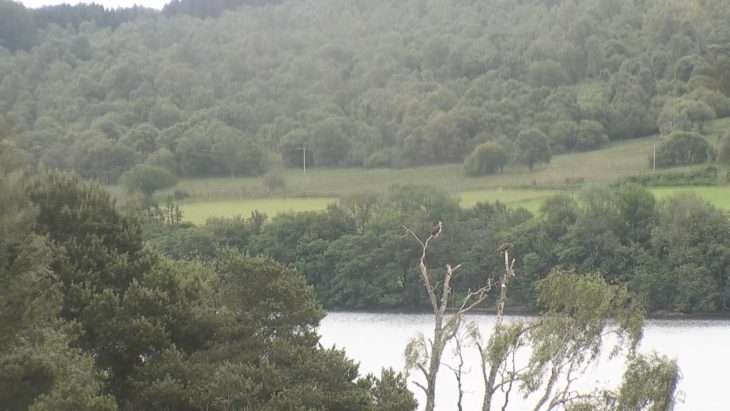 Two ospreys perched on the silver birch.
The silver birch tree still appears to be a favourite for the two youngsters as they can often be seen (or heard) perched on one of the branches.
Our feeding station has also recently seen an influx of several very cute baby squirrels feeding on our peanuts.
In other news, we are having a Nuts About Squirrels event this Saturday from 11 pm till 4 pm. Please come and join our squirrel officer for a activities, crafts and trails.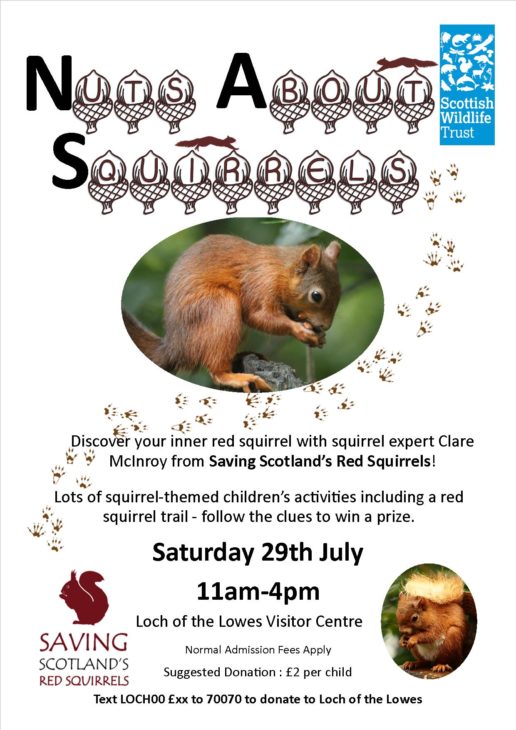 Help protect Scotland's wildlife
Our work to save Scotland's wildlife is made possible thanks to the generosity of our members and supporters.
Join today from just £3 a month to help protect the species you love.
---
Preface
Our osprey chicks have been very active over the past couple of weeks. PH1 and PH2 have both been seen practicing their fishing. Although they are not yet catching fish …