Plant a tree and help wildlife thrive in your garden!
A few months ago you may remember me mentioning that I had put a bird feeder on my window but had yet to see anything on it. Well they finally found it and so far I've had blue tits, coal tits and house sparrows. The great thing about it is that I get to see these birds up close. In the woods coal tits are rather elusive and high up in the trees. The coal tits visiting my feeder are completely fearless and so focused on getting the food that they barely notice me.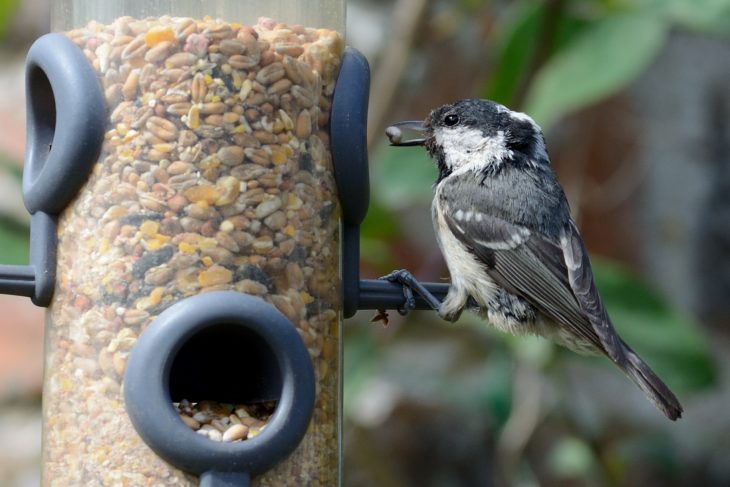 I often think with wildlife gardening that it is easy to get bogged down in the details. Everyone says it is easy and in some ways it is but in others you can drive yourself a bit mad wondering if this particular flower is the best for the bees or where exactly is the best spot for a pond. If you have limited space and resources then you will want to use your space and spend your money wisely to maximise the impact.
One of the best things you can do is plant a tree and one of the best trees for wildlife is the native silver birch (Betula pendula). This tree can provide food and habitat for over 300 species of insects. It can provide nesting and roosting habitats for birds and many beneficial fungi are associated with this tree. The great thing about a silver birch is that it won't get too big too quickly. And if you decide it is getting too big for your garden, you can cut it down when it is a manageable size and use the wood for a log pile for minibeasts. And remember – there is no shame in chopping down a tree as long as you replace it with another one!
Laura Preston, Falls of Clyde Ranger
Help support our vital work and join us today!
Help protect Scotland's wildlife
Our work to save Scotland's wildlife is made possible thanks to the generosity of our members and supporters.
Join today from just £3 a month to help protect the species you love.
---
Preface
A few months ago you may remember me mentioning that I had put a bird feeder on my window but had yet to see anything on it. Well they finally …