Why bumblebee feeding stations aren't necessarily a good thing…
Recently I've been seeing quite a bit of information about providing bumblebee feeding stations in your garden. I saw a photo online and there were over 20 bees feeding from a tray of sugar water. At first this may seem like a great idea and in terms of identifying bumblebees, it makes life very easy!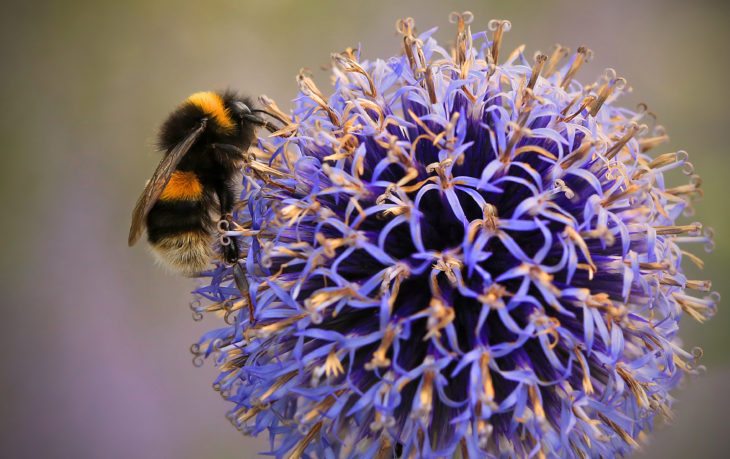 However, it is very important to remember that bees are pollinating insects and if they are feeding on sugar water, they are not feeding on nectar from flowers and the flowers are in turn not getting pollinated. An even more important factor to remember is that bumblebees whilst feeding on this nectar are collecting pollen and nectar to take back to the nest. This pollen and nectar feeds the worker bees and the offspring in the nest.
If our bees are busy feeding on artificial sources like sugar water they are spending less time pollinating flowers and providing food back at the nest. We need to remember that the best thing to do for bumblebees is to provide them with as much natural habitat as possible with flowering plants (ideally native) throughout the year. If you see a tired bumblebee it is perfectly fine to give them a little pick me up of sugar water (think of it like cup of coffee!) to get them on their way again but it is not supposed to be an alternative food supply. The best thing for a tired bumblebee is to actually put them on a flower to have some natural nectar instead. Often once they have had some food they will often perk up and fly off.
You can find out more information about bumblebees from the Bumblebee Conservation Trust website – www.bumblebeeconservation.org. They have a lot of great resources and advice about how to help bumblebees in your garden.
Laura Preston, Falls of Clyde Ranger
Help support our vital work and join us today!
Help protect Scotland's wildlife
Our work to save Scotland's wildlife is made possible thanks to the generosity of our members and supporters.
Join today from just £3 a month to help protect the species you love.
---
Preface
Recently I've been seeing quite a bit of information about providing bumblebee feeding stations in your garden. I saw a photo online and there were over 20 bees feeding from …