Slovakian Adventure Day 3: High Tatras National Park
Day 3 of our stay in Slovakia – today we visited various parts of the High Tatras State Forest with Peter Fleischer of the Slovakian State Forestry Research Service.
The state forest covers around 40,000 hectares, divided into ten districts. Peter and his six colleagues at the Slovakian State Forestry Research Service are responsible for the management of this vast estate. Their work covers everything: maintenance of walking and cycling trails, forest tracks, water courses and controlling public access.
On top of this they are very active in forest research (as the name suggests) and collaborate extensively with universities in both Slovakia and elsewhere.
We met Peter at the Slovakian Forest Research Centre's base in the village of Tatranska Lomnica and watched a half hour introductory film about the history of the High Tatras and the National Park.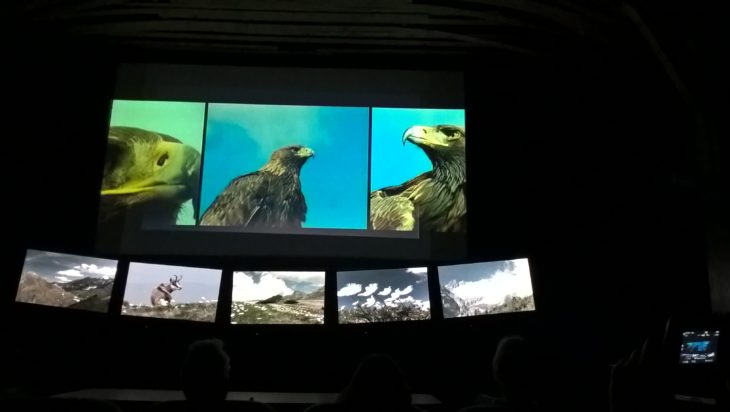 After this we had a short guided tour of the National Park Museum, which is based in the same building. Despite being a little dated in appearance the public displays and information, which in many cases came with English translation, were very interesting and gave a good flavour of the geology, geography, and ecology of the region.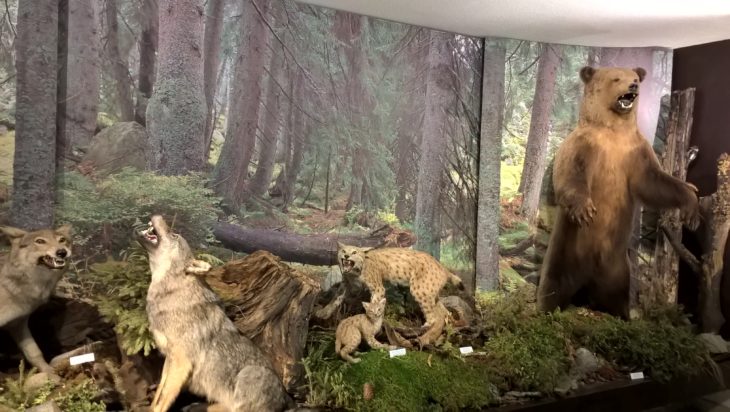 The rest of the day was spent out in the field with Peter visiting a number of sites within the State Forest to discuss forest conservation and management issues.
Around 30% of the State Forest is strictly protected which means that no management takes place whatsoever – nature is simply left to take its own course. The rest is subject to varying levels of management for nature conservation, recreation, carbon storage, hydrological stability (controlling water flow/storage) and small-scale wood extraction for fire wood. No commercial timber extraction is permitted.
The first site we visited had been a scene of complete devastation in 2004, following a catastrophic wind storm which had flattened thousands of hectares of Norway Spruce Forest. This was not the first such event of this nature to occur in the High Tatras State Forest – the problem being that the monoculture and even age structure of the forest made it very vulnerable to wind damage.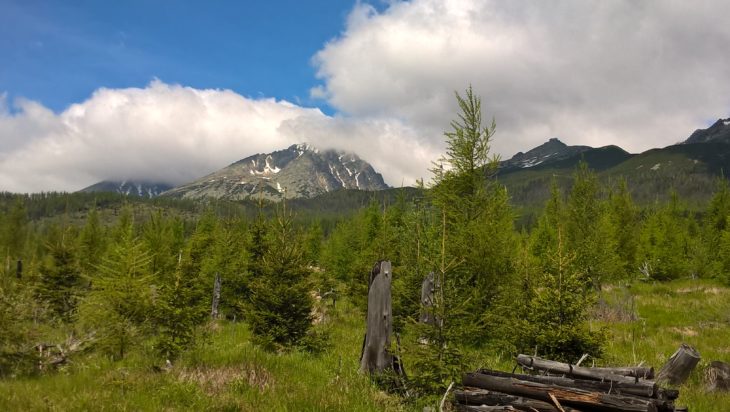 Consequently, since the 2004 event Peter and his team have been replanting the area with a wider variety of native tree species, including pioneer broadleave trees to slow the growth of the Norway Spruce.
We visited a couple of other sites after this looking at new strategies being trialled to find was of coping with a changing climate, increased incidence of extreme weather events and the emergence of new tree diseases and pest species.
Our last call was to the Náucný Chodník Pramenište reserve. This small woodland reserve on the edge of Tatranska Lomnica is unusual for the area in that it is a wet woodland, largely dominated by Alder – a far more common habitat in Scotland.
The UK connection extends even further than this though. In 2008 it was decided to create a boardwalk and series of raised platforms through the heart of the reserve to improve public access. The work was carried out by conservationists from Scotland. This caught the attention of the UK ambassador to Slovakia who came and lent a hand for the day. According to Peter, news of this Slovakia-UK collaboration even reached royal ears – during a state visit, the Queen met him and enquired about how the work had gone!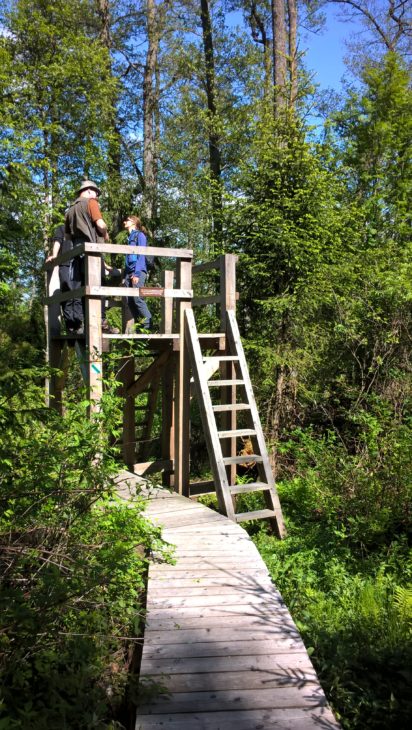 Tomorrow's excursion is to Slovenský raj National Park – an area known informally as "Slovak Paradise". Can things get any better?!
Jonathan
Help protect Scotland's wildlife
Our work to save Scotland's wildlife is made possible thanks to the generosity of our members and supporters.
Join today from just £3 a month to help protect the species you love.
---
Preface
Day 3 of our stay in Slovakia – today we visited various parts of the High Tatras State Forest with Peter Fleischer of the Slovakian State Forestry Research Service. The …