Ospreys, Grebes and Blue Tits!
Our osprey eggs are getting closer and closer to hatching and the osprey pair have been busy this week protecting their nest from intruders and marauding crows. The male is bringing in one or two fish per day at the moment, but this will soon change. When the chicks hatch he will need to up this to around 3 or 4 to keep up with their growing appetites! In the meantime, he is keeping himself busy by constantly updating and rearranging the nest, sometimes even placing sticks on top of the incubating female!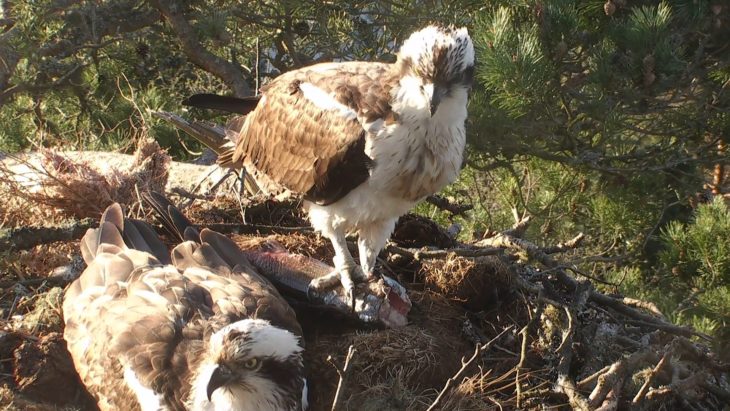 But it's not just the ospreys that are preparing for new arrivals! Our blue tit nest box is now home to 7 tiny eggs, which the female is spending more and more time incubating. The male has been visiting the nest much more regularly too, often with deliveries of food for his partner. However, both parents were absent yesterday when a rogue great tit entered the nest box! It only just managed to fit through the tiny entrance hole but proceeded to fill it's beak with nesting material diligently gathered by our blue tit pair, trampling all over the eggs in the process! Thankfully the eggs seem to be unharmed, and the female is now a lot more wary about leaving the nest unattended.
There has been drama for our great crested grebes too, with the first egg spotted on the nest on Tuesday! This is great news for the pair; however crows have been spotted repeatedly targeting the nest, and sadly the egg is no longer visible from the hides. Never fear though, grebes tend to cover their eggs when they are not incubating, so it may just be too well hidden. We're also hoping that they will lay more, as the usual clutch size for this species is around 4, so fingers crossed for some stripy new arrivals on the loch soon!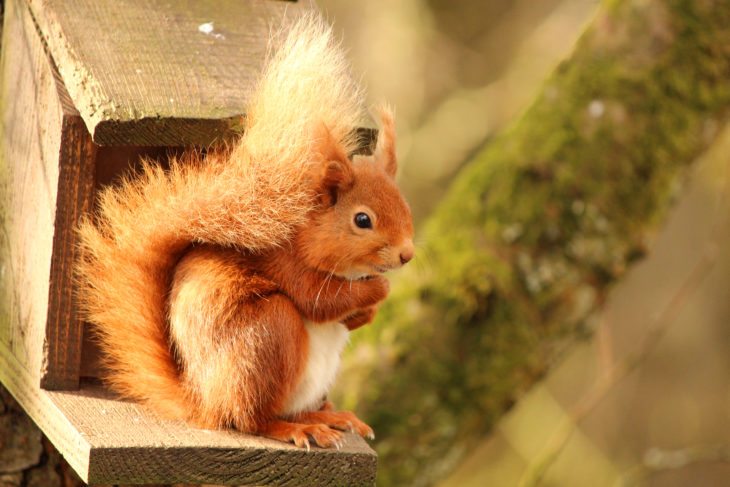 As well as all the bird action, the red squirrels are very active at the moment. It's a great time to get good views of them, with 5 being spotted chasing each other around the feeding station this morning!
Michelle – Species Protection Officer
Help protect Scotland's wildlife
Our work to save Scotland's wildlife is made possible thanks to the generosity of our members and supporters.
Join today from just £3 a month to help protect the species you love.
---
Preface
Our osprey eggs are getting closer and closer to hatching and the osprey pair have been busy this week protecting their nest from intruders and marauding crows. The male is …