Osprey Watch: The Night Shift
When the male osprey has delivered his final fish of the day and all the wildlife at Lowes has settled in for the evening, the night shift begins for the Species Protection Officers. Our job is to watch both the osprey nest and the loch, looking out for any unusual behaviour. Without any eggs in the nest, the first three nights were very peaceful, with the female sleeping hunkered down on the nest against the wind. Despite the lack of eggs, the hours spent in the chilly hide still proved fruitful with both shooting stars and beavers making a regular appearance.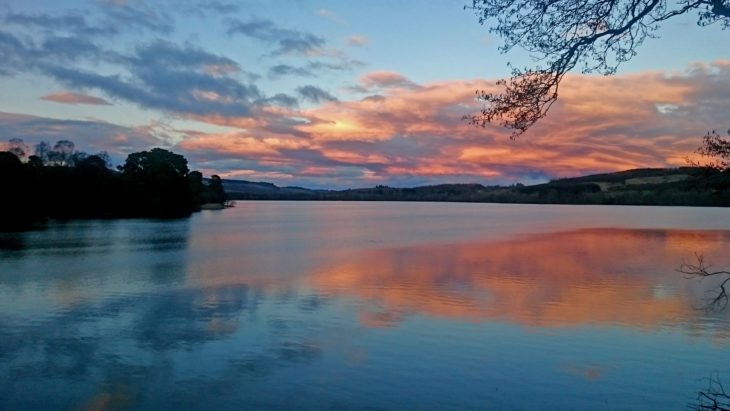 But imagine our delight when on Tuesday at 7:10pm we received a call from the daytime staff to tell us the female was showing early signs of laying! After a speedy dash across the reserve to the hide, we arrived just in time to witness LF15 stand and reveal her first perfect egg! Needless to say, everyone at Loch of the Lowes was very excited and even more so on Friday when the second egg appeared! We are all waiting with baited breath to see if and when another will arrive.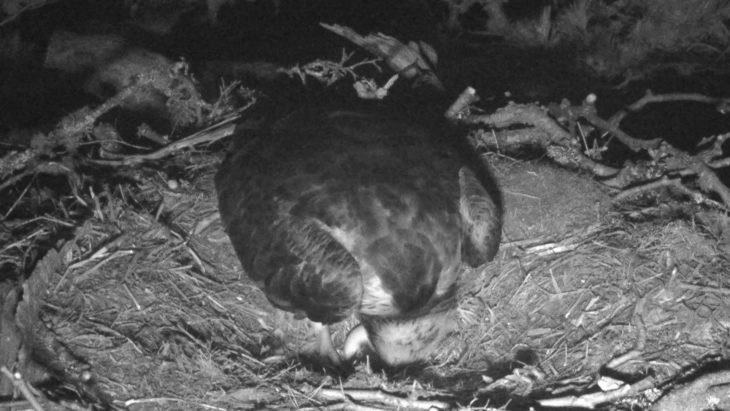 The rest of this week's night shifts have felt more purposeful, with it being more important than ever that the birds are not disturbed at this crucial time. We've also been able to see and record some different behaviours as the female incubates her eggs. It's amazing to see such a powerful bird behave with such care around the nest, turning her eggs with her talons safely tucked away.
As we write, the female is settled calmly on the nest after a busy night of incubating and egg turning. Let's hope that today brings nice weather and plenty of fish for our osprey pair, and that we see a third egg soon!
Michelle and Chloe – Species Protection Officers
Help protect Scotland's wildlife
Our work to save Scotland's wildlife is made possible thanks to the generosity of our members and supporters.
Join today from just £3 a month to help protect the species you love.
---
Preface
When the male osprey has delivered his final fish of the day and all the wildlife at Lowes has settled in for the evening, the night shift begins for the …